For the past 40 years, the photographer Sebastião Salgado has been creating stunning records of contemporary society around the globe, his massive black and white prints capturing intimate moments of death and wholesale environmental destruction with epic scope and scale.
In such exhibitions as "The Other Americas," "Workers" and "Exodus" he has masterfully chronicled the lives of indigenous people of South America, conditions facing modern industrial laborers and mass migrations brought on by war and famine. As adept at single-figure portraiture as startling, large-format groupings, Salgado possesses the eye of an artist but the soul of the economist he trained to be: A critique of late capitalism runs through even his most romantic, lyrical work.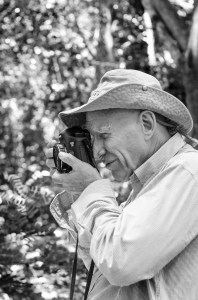 Salgado's life, career and philosophical approach are the subjects of "The Salt of the Earth," an adoring, ultimately limited profile of the artist, who grew up on a farm in central Brazil, worked briefly as an international economist and, with the support of his wife, Lelia, chucked it in the 1970s to hone his instinctive facility with the camera. "The Salt of the Earth" is directed by Wim Wenders and Salgado's son, Juliano, and the two men trade off narrating what amounts to an unabashed love letter to the man they both idolize.
As Salgado's dazzling images prove, the admiration is not unjustified. And the arc of his career — which he temporarily left behind after documenting the horrors of Rwandan genocide and its aftermath, then returned to after replanting the Atlantic rain forest on his family farm in Brazil — is clearly that of a man of conscience and moral seriousness. Still, "The Salt of the Earth" remains worshipful when it should be more probing, especially around questions of ethics, privacy and consent. Without knowing more about Salgado's own relational processes with his subjects, his aestheticized images of (mostly black) half-naked bodies, the corpses of famine-stricken infants and exotic tribes carry a whiff of hegemony and objectification rather than the friendship and deep respect he avers in the film.
"The Salt of the Earth" nonetheless offers a magnificent primer, especially for those unfamiliar with Salgado's photographs. There are just as many breathtaking moments to be found in the film as there are in the work it's about.
"The Salt of the Earth" is showing at Cine Magaly in San José on Friday, Sunday, Monday and Wednesday, all shows at 2 p.m. More info (in Spanish) here.
© 2015, The Washington Post