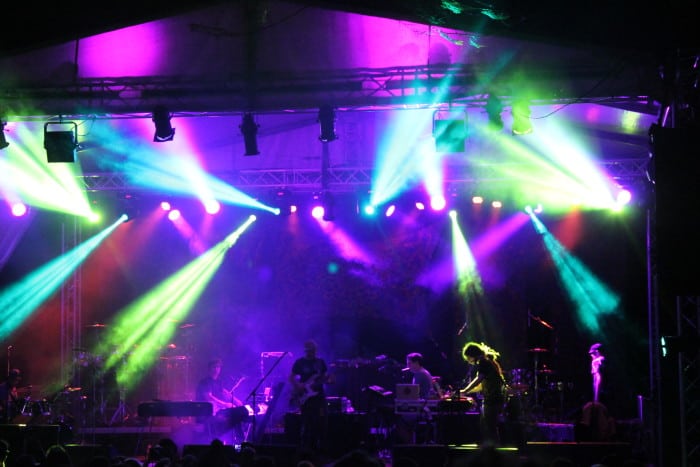 The jungle on the edge of Jacó played host to the fifth annual Jungle Jam, a multi-day music fest that has brought some big-name groups to Costa Rica this year.
The second day of the festival showcased a dynamic lineup, headlined by Thievery Corporation. The event grew in energy – and dancing fans – as the night progressed. The crowd was a mass of dreadlocks and tribal tattoos decked out in beachwear and beards. There was plenty of dancing, and the active crowd went from gently swaying onlookers to exuberant hippy dances that reminded this reporter of electrically charged kelp swaying in a sea of jam.
By ten at night, the crowd was large enough to make a walk through the masses difficult, but not impossible. The setup at Doce Lunas allows for up-front action, or more relaxed spots up the hill.
In accordance with Costa Rica's Law 9028, tobacco smoking was prohibited on the grounds, and this reporter did not see a single cigarette all night. Please note that the smoking prohibition refers only to tobacco.
Jungle Jam is on again tonight and tomorrow. Concert information is available here.
Below is a look at last night's event.
The communal vibe was in full effect. Photo by Patrick Keyes.