Vice President Ana Helena Chacón thinks that Costa Rica should be as well known for its cuisine as it is for its beaches and sloths. But will foodies add Costa Rica to a Latin American circuit alongside culinary destinations like Mexico and Peru?
On Tuesday, Chacón presented a decree from Casa Presidencial naming Costa Rican cuisine a matter of public interest. The National Plan for Sustainable and Healthy Costa Rican Gastronomy acknowledges food as a cultural expression of the peoples here, and aims to protect and promote the country's national dishes and produce. Part of the goal of the decree is to position Costa Rica as a destination of agricultural and food tourism.
At this writing, there are no funds assigned to the decree.
Costa Rican coffee already enjoys a coveted place abroad, and Imperial beer—for better or worse—is a reminder of hot afternoons spent on the beach here. Costa Rican food, on the other hand, often gets left off the list of memorable experiences for tourists. Some might stick up their noses at eating rice and beans multiple times a day, but hey, haters gonna hate.
To celebrate the foods that Chacón and others hope will become as well-known abroad as rainforests, toucans and monkeys, The Tico Times hereby submits its picks for the Top 10 Costa Rican dishes:
1. Gallo pinto
Pity the person who starts their day in Costa Rica without this iconic dish and a side of fried eggs. Rice and black beans fried up with onion, sweet pepper and a dash of Lizano sauce and some spoonfuls of the bean's cooking liquor, this is definitely a meal that will stick with you the whole day—or at least until you order a casado.
2. Casado
OK, it's not really a dish, but it the cornerstone of the diet and a combination of Costa Rican staples. The casado is any combination of rice, beans, a simple salad or vegetable picadillo, fried plantains, and sometimes pasta or potatoes, crowned by a protein such as fish, chicken or beef, all on the same plate. This is a dish that will give any visitor enough energy to hike a volcano.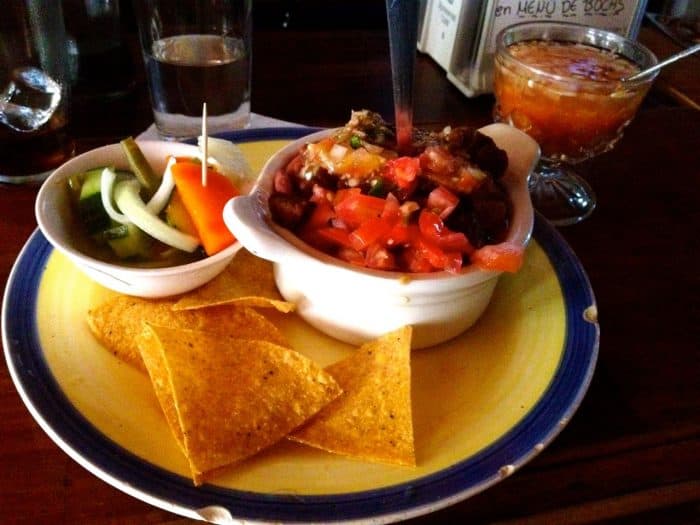 3. Chifrijo
Perhaps Costa Rica's most beloved bar food, this combination of rice, beans (notice the trend here?), chicharrones (fried pork), pico de gallo and tortilla chips is the best way to start a round of drinks with friends. Restauranteur Miguel Cordero claimed he invented the dish and sued for damages to the tune of $15 million. Worth every penny.
4. Olla de carne
A simple but satisfying beef soup served with chunks of chayote, squash, potato and other vegetables that would warm anyone's bones on a cold night in the mountains.
5. Rice-and-Beans
A Caribbean twist on the classic rice and beans combo, "rice-and-beans" takes its name from the English patois spoken in Limón. The basic recipe has rice, beans, coconut milk, thyme and spicy chile panameño served with chicken in hot tomato or coconut sauce. Check out a recipe here.
6. Patí
The iconic beef turnovers of the Caribbean trace their roots to Jamaica. Stuffed with ground beef, onion, spices, chile panameño, and fried in a flaky pastry shell, these little guys are not to be missed.
7. Patacones
Smashed and twice-fried plantains are the perfect delivery mechanism for anything from pureed black beans to guacamole.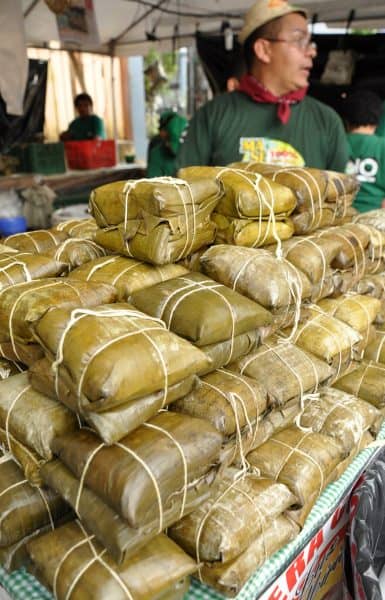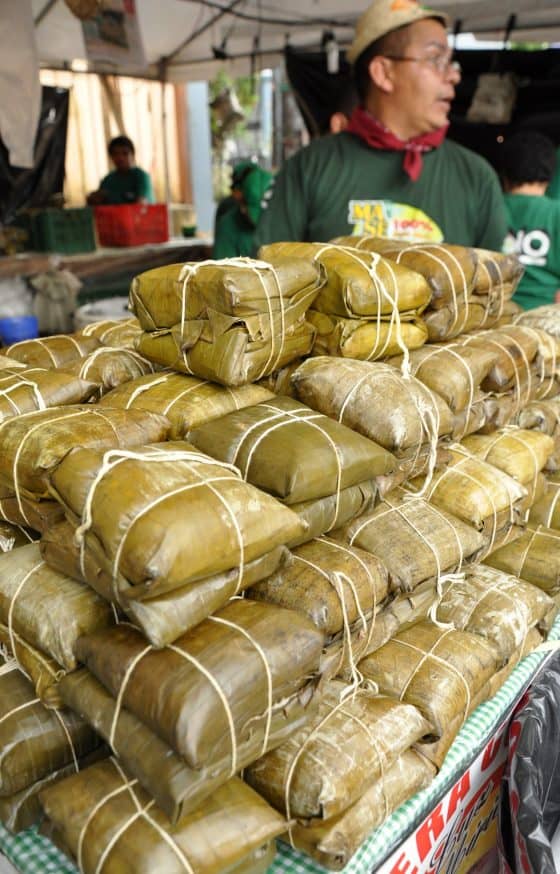 8. Tamales
Traditionally a Christmas treat, Tico tamales stand out from the Mexican variety (except for Oaxaca tamales) with their banana-leaf wrappers. Served with coffee, these seasonal snacks are a social experience, from making them with a crew of family and friends in the traditional tamaleada, to the rounds of invitations throughout the holidays to come over and sample the finished project.
9. Arroz con palmito
The Costa Rican equivalent of macaroni and cheese. Creamy, cheesy baked rice with hearts of palm, this is comfort food at its finest.
10. Rondón
Rondón (from "run down," as in "whatever the cook can run down") is the quintessential coastal seafood stew, including an arsenal of tubers such as sweet potato, cassava, taro and potatoes, along with whatever seafood products are available, plus plantains and breadfruit braised in velvety coconut cream and spices.
11. Bonus: Salsa Lizano
Sure, it's a condiment but it's also its own food group, right? This little bottle of "salsa inglesa" is a staple in Tico kitchens and used in many of these dishes listed. Gringos might draw strange glances from locals when putting it on eggs in the morning, but we're still learning, OK?
What did we miss? Tell us what Tico favorites are on your plate in the comments below.