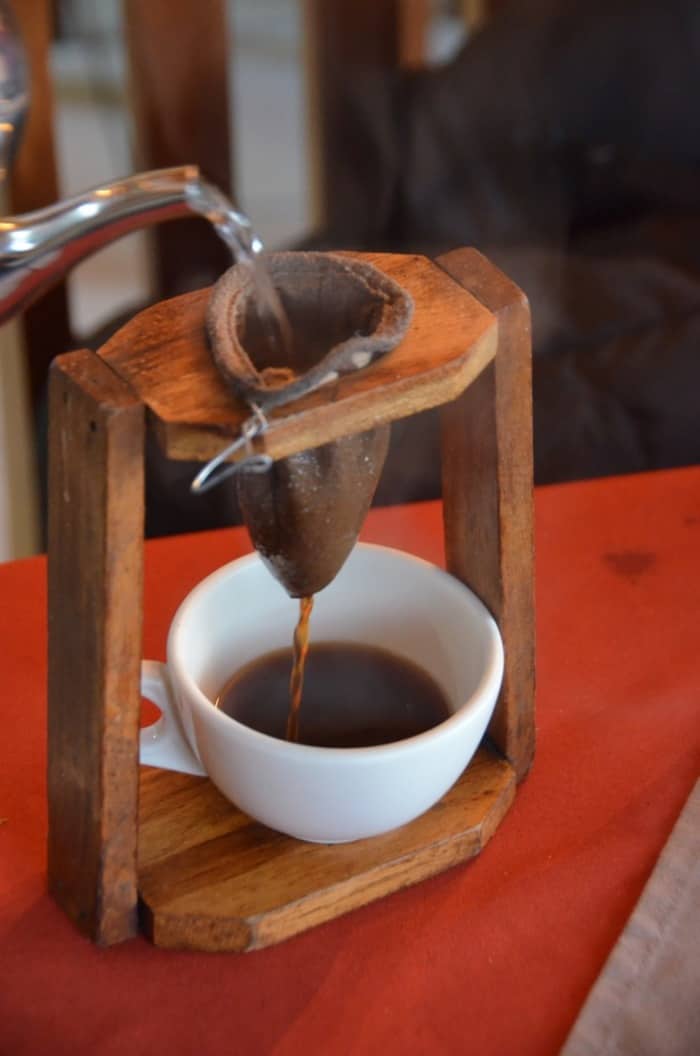 The chorreador is Costa Rican coffee purists' way of brewing their joe. Even as recent as 25 years ago, many homes and businesses only used this technique to make coffee. The device consists of a wooden frame with a hole on top where you place the bolsita, a small filter with a rigid wire around the mouth.
Here's how to make great coffee, even if you don't have gourmet beans on hand:
1. Boil fresh tap water in a tea kettle.
2. Fill a dry bolsita with a couple tablespoons of ground coffee.
3. Place a mug or pot under the bolsita.
4. Slowly pour the hot water into the bolsita. You may have to wait occasionally to let the water level decrease. The brewed liquid will drip from the bottom of the bolsita. In fact, chorreador comes from the word for "to drip or trickle."
5. Enjoy some delicious coffee.