HAVANA – Cuba policy sometimes makes strange bedfellows, which is how a man like Thomas Marten, a burly Illinois soybean farmer with a bushy red beard, had come to Havana to make a statement about the principles of free enterprise. "As a Republican, I believe in trade for the betterment of all people," he said, as he rushed to another business meeting with communist officials. "Prohibiting it is something that hurts us all."
Printed on Marten's business card was a large, undulating U.S. flag, and his title: Zanesville Township GOP Committeeman.
Marten is the kind of man whose views about Cuba may ultimately lead to the undoing of the so-called Cuba embargo, 54 years after the United States first imposed trade sanctions on the Castro government and two months after President Obama announced plans to normalize diplomatic relations with Havana.
Over the years, no country in the world has triggered more U.S. government penalties and fines on private businesses than Cuba, and Marten had come to Havana with nearly 100 other U.S. farmers, farm lobbyists and former agriculture officials looking to throw a little weight behind a new push against those sanctions.
Calling itself the U.S. Agriculture Coalition for Cuba, the group isn't shy about its interest in selling more U.S. food to the communist government, but its members also appear sincerely interested in helping the island's small farmers after decades of technological isolation and the disastrous legacy of state-run agriculture.
The group met with Cuban government officials Monday, then planned to visit local farmers and "get our boots directly in the mud," said Devry Boughner Vorwerk, the coalition's leader, a Cargill executive.
The Cuba effort isn't a new one for the farm lobby. But after Obama's announcement, it had produced a new enthusiasm, said the group, telling foreign reporters and television cameras from Cuban state media that supporters of the embargo in Congress were "a minority."
Lawmakers have offered new proposals to lift U.S. trade and travel restrictions on Cuba, but it's unclear whether Republican leaders will allow the measures to come up for a vote.
"Obama has set the tone for the termination of the embargo," said Mike Espy, former agriculture secretary under President Bill Clinton. Joining him was John Block, who held the job under President Ronald Reagan.
"This is a two-way street," Block said. "We want to help Cuban agriculture and we want to sell corn and soybeans to Cuba."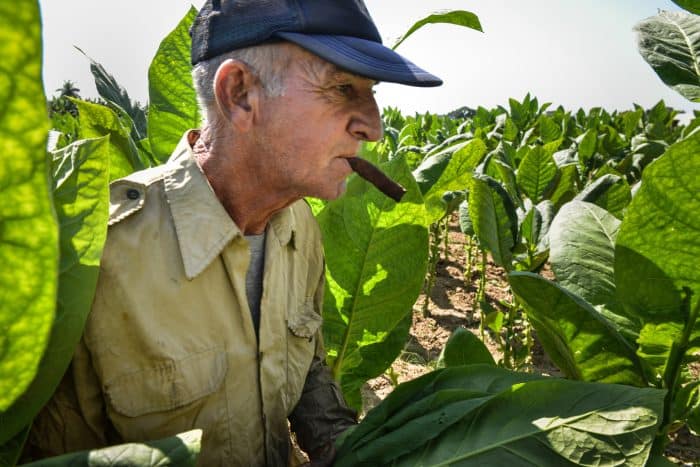 See also: What the new U.S.-Cuba travel rules mean for US citizens hoping to visit Cuba
U.S. food sales to the island peaked at more than $700 million in 2008, according to trade figures. That made the United States one of Cuba's largest trading partners at the time, despite the sanctions.
But because the U.S. sanctions limit the sales to a cash-only basis and bar U.S. banks from financing the sales, Havana has increasingly looked elsewhere to cover its import needs. Last year the Castro government spent less than $300 million on U.S. food, mostly frozen chicken and soybeans.
Cuba has stopped buying U.S. wheat entirely, and rice shipments have plunged as well, the farm group said.
Instead Cuba has turned to Brazil, Argentina and other nations whose banks can finance the food sales.
Despite the country's ample land and favorable climate, Cuba imports some 60 to 70 percent of its food, costing the cash-strapped government some $2 billion a year. Much of what the island's 11 million residents consume through the government's ration card system consists of imported chicken, oil and rice.
"People think of Cuba as a tiny market, but as recently as 2010, it was the fifth largest market in the world for U.S. food exports," said Mark Albertson of the Illinois Soybean Association.
The new Cuba regulations put in place by the Obama administration do not allow the island's farmers to export to the United States. Albertson said one way to make U.S. food sales to Cuba more competitive would be to have "two-way" commerce, in which international shippers wouldn't charge extra for returning empty.
The inability to offer financing will continue to hurt U.S. producers, Albertson said. "Nowhere else in the world are we forced to do business without being able to offer credit, so that will be the main problem," he said.
With its benevolent winter climate, economists say Cuba could one day export tomatoes and other vegetables all across the eastern United States during the cold-weather months, along with traditional crops like sugar, coffee and tobacco.
Agriculture is one of the few sectors of the Cuban economy that has seen significant liberalization under Raúl Castro. But the government still doesn't allow farmers to freely import tractors, trucks and other modern equipment, and Cuban growers say they won't be able to significantly boost output until the state gets out of the way.
Miroff is a Latin America correspondent for The Post, roaming from the U.S.-Mexico borderlands to South America's southern cone. He has been a staff writer since 2006.
Read all of our Cuba coverage here
© 2015, The Washington Post