Starting off on the right foot is critical when you buy real estate, and it is essential to find out where the best areas are to buy in Costa Rica before you make the jump. But how will you know? I recommend, before you start running around visiting all the wrong places, to first sit down and make a list of your requirements, needs and hobbies, so you can narrow down the areas that fulfill those needs. Allow me to guide you a bit.
Before you make any wrong decisions, let's start by asking a couple of questions to reduce your options a bit. Costa Rica is a small country compared to many others, but a very diverse one. Once we have accumulated the answers to all the questions and eliminated the areas that will not suit your needs, it will be that much easier for you to find the best area to buy in Costa Rica.
Beach, city or countryside?
Are you a beach, city or countryside person? Once you have decided which of the three locations will satisfy you, you will have to decide if you want your future home to be a permanent residence, a vacation home, an investment property or if you would like to use the property as a snowbird. Why? The amount of time you will be spending on your property in Costa Rica or rent it out will have a lot of influence on whether to buy a condo or a property in a gated community, or if you'll need a full-time caretaker, or if you don't want to bother with any of these issues.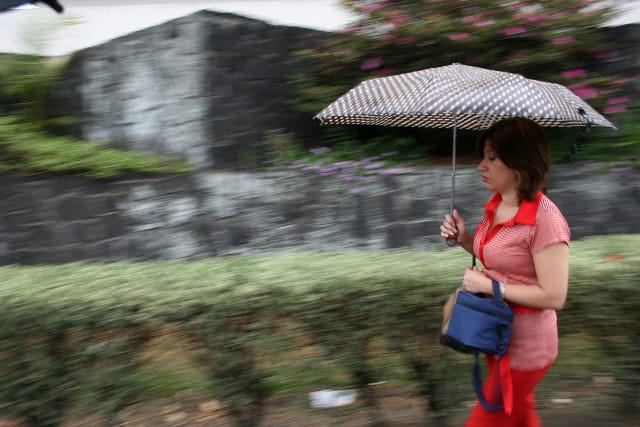 Weather and temperatures
Your next consideration is weather and temperatures. If you decide to purchase near a beach, you need to see what your climate comfort level is. Maybe you will like the warm, but a dry climate that you will find in the northwestern province of Guanacaste and the northern part of the Nicoya Peninsula, or maybe you prefer the more humid climate of the Central and South Pacific. The Caribbean side of the country is totally different and receives rain at a different time of the year than the Pacific side.
If you like the more temperate weather, you should look at the different areas of the Central Valley, but even there you will find a huge difference in temperatures, rainfall and wind. Some feel totally comfortable with the temperatures that the southwestern suburb of Escazú has to offer, for example, and others will feel great in Santa Ana, where it is three to five degrees warmer and with less rainfall. Altitude and winds should be very important in your decision for selecting a location.
Important amenities
If you have kids, schools could be an issue to look at seriously. To what church do you belong and where is it located? Do you play golf? Would you play every day or can you live with a 20-minute drive to the golf course? Are you a cultural person? Do you like to go to the ballet, a play or listen to the philharmonic orchestra? Or are you a sports fan? Would you like to play U.S. football in a local league?
As you can see, there are many different options, and once you have decided which one suits your lifestyle, a good and knowledgeable real estate agent can help you find the best areas to buy in Costa Rica.
–
Ivo Henfling, a Dutch expat who has lived in Costa Rica since 1980, founded the American-European Real Estate Group back in 1999,  the first functioning MLS with affiliate agents from coast to coast. You can contact Ivo at (506) 2289-5125 / 8834-4515 or at ivo@american-european.net.