The Community of Latin American and Caribbean States (CELAC) in the near future should become an area free of extreme poverty, and one where poverty in general is diminished, according to Ecuador's Foreign Minister Ricardo Patiño.
This, along with the advancement of science, technology and innovation, as well as the strengthening of education at all levels throughout the region, are issues that CELAC should prioritize over the next five to 10 years, according to the South American official.
The goal is to prompt leaders of the 33-nation bloc to agree on these and other top issues during the third CELAC summit meeting, scheduled for the end of this month in Costa Rica, Patiño told a press conference after meeting here this week with his Costa Rican counterpart and host, Miguel González.
In González's view, the needs and problems vary throughout the bloc, and the issues should be dealt with through dialogue, joint effort and consensus. By working together, regional weaknesses could be overcome more efficiently, the Costa Rican official said during a joint press conference at Casa Amarilla, Costa Rica's Foreign Ministry in downtown San José.
One of the issues during the ministers' meeting this week was "the possibility that on this occasion, when the heads of state meet, … as one of CELAC's priorities we could declare [the region] an extreme poverty-free zone sometime in the near future," Patiño said.
The Ecuadorean official pointed out that during the second summit, held last year in Havana, Cuba, CELAC was declared a "peace zone."
"We must tirelessly work so that no war may surprise or affect us," he said. "We also want this to be a territory or a zone that is free of extreme poverty, which is a priority for the government of Costa Rica, particularly for President [Luis Guillermo] Solís, as well as all the presidents in Latin America and the Caribbean."
Patiño highlighted Costa Rica's case as one of "many prominent experiences" in reducing poverty and extreme poverty.
"Costa Rica has a prominent experience, [and] their indicators rank among the best in the region," he said. Meanwhile, "Ecuador is trying to at least come close," with Brazil among the countries also ranking high in this field.
"Others are somewhat behind," and need the more successful experiences to be shared with them, Patiño said.
"There's no reason why we continue having poverty and inequality … in this region," added the minister, who noted that priorities should include "developing science, technology and innovation."
"Our countries won't be able to sustain their development levels if we're not also at the forefront of this, because otherwise we will always be dependent," he said.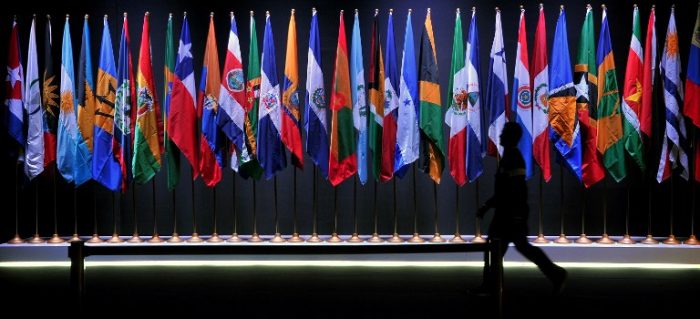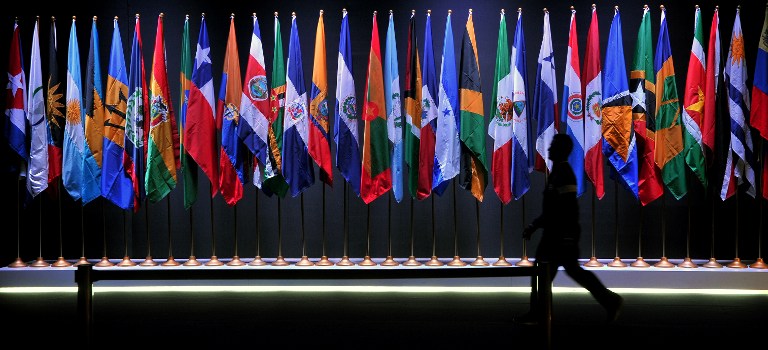 The minister also mentioned a concern shared by Solís and Ecuador's President Rafael Correa that Latin American and Caribbean universities "aren't among the top universities worldwide."
"They have to get there," he added.
"If we want our countries' development to be sustained over time, we can't be behind in technological development," Patiño said. "We have to be at the forefront, and we can do it."
For González, "there are different needs and problems in the countries that make up this community," but "with the effort that's already been made, it has been possible to identify those on which there is consensus, and those where the problems are the same and the weaknesses are the same."
"We've understood that only through unity, dialogue, consensus and working together those weaknesses can be more efficiently addressed and overcome," he said.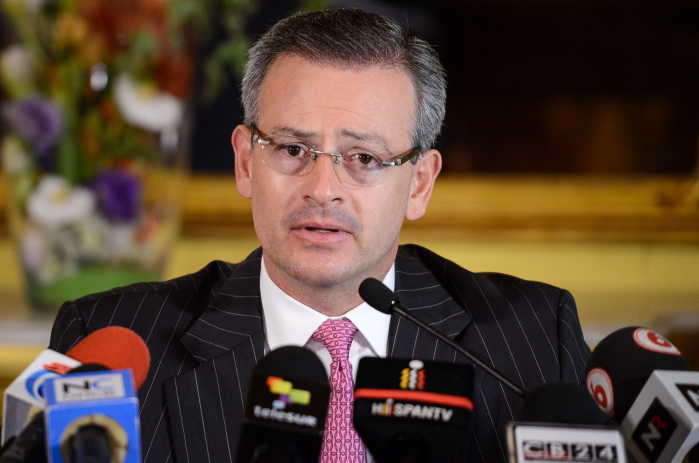 The Costa Rican official described CELAC as "a bridge with which Costa Rica is able to interact [and] hold talks … more efficiently than through bilateral relations or as a member of … other international organizations."
"That's the added value we see," he added.
The 33-member community is scheduled to hold its third summit meeting Jan. 28-29 in what Costa Rican officials describe as the largest international meeting in this Central American country's history. During the closing session, Ecuador will receive from Costa Rica the bloc's yearly rotating presidency.
The summit follows a technical meeting on Jan. 24-25 to finalize documents to be presented to heads of state, and a meeting of foreign ministers over the next two days.
CELAC was created in 2011 in México as a regional forum "to unite" all Latin American and Caribbean states.
Related: Costa Rica's Solís to address trade imbalance with China at CELAC meeting