Festival de la Luz
Suppose you could combine (a) Las Vegas, (b) Santa's village and (c) The Rose Bowl into one massive party. The result would look something like the Festival de la Luz, a nocturnal carnival of color that marches its way across the city this Saturday evening. Featuring all kinds of brightly lit floats, marching bands, and (of course) a fireworks display, the "Festival of Light" is the most bombastic way to start the Christmas celebration. This parade has been a staple of Costa Rican Decembers since 1996 – and it's especially magical for the niños.
Festival de la Luz takes place Dec. 13 in downtown San José. 6 p.m. Free. Info: Festival website.

Dance: Flamenco Performance
The story of Spanish migration unfolds in this powerful flamenco tribute by Al Ándalus.
"Con El Alma Aferrada" performs Dec. 14 at the Teatro Eugene O'Neill, Los Yoses. 4 & 7 p.m. ₡11,000 ($22). Info: Al Ándalus website.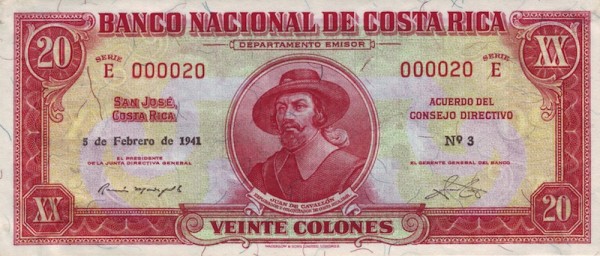 Exhibit: "Tomás Povedano and Costa Rican Cash"
The Spanish artist Tomás Povedano already had a shining career before his moved to Costa Rica and designed the national currency. Catch this numismatic retrospective at the National Bank Museums.
"Tomás Povedano y Los Billetes de Costa Rica" continues through Aug. 1, 2015, at the National Bank Museums, downtown San José. Openly daily, 9 a.m. – 5 p.m. ₡1,500. Info: Bank Museums website.
Chicharrón Fair
Prepare yourself for pork rinds – and arguably the best in the country. Chicharrón is a favorite Costa Rican food that is made almost everywhere, but the town of Puriscal is especially famous for their cuts of deep-fried pork. Savor this delicacy with thousands of like-minded folks, then enjoy music, games, dancing, a horse parade, and even some good old-fashioned bullfights. Cradled in the hills west of San José, Puriscal is the perfect place to enjoy some campesino living.
La Feria del Chicharron Purisceño takes place Feb. 5-14 at the Puriscal fairgrounds. Info: SiCultura.
Holiday Shopping: Tropical Market
Stock up on holiday gifts at this four-day arts and crafts market in the Antigua Aduana. Stock up on everything from jewelry to gourmet coffee.
Mercado Tropical takes place Dec. 11-14 at Antigua Aduana, Barrio Aranjuez. Thu.-Sun., 10 a.m. – 9 p.m. Free. Info: Event Facebook page.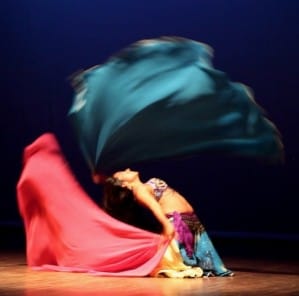 Dance: "Qadim: Ancient Dances, Timeless Dances"
Choreography from ancient Egypt, Syria, and Persia come alive, along with the poetry of Rumi, during this collaborative performance. Tickets sales will help fund a future performance in Switzerland.
"Qadim" takes place Dec. 14 at the Aduana Theater, Barrio Aranjuez.
Dance: "The Nutcracker"
See Tchaikovsky's Christmas masterpiece come alive on the National Theater's refurbished new stage.
"El Cascanueces" will be performed Dec. 5-14 at The National Theater, downtown San José. Tue.-Fri., 8 p.m.; Sat., 3 & 8 p.m.; Sun., 11 & 5 p.m. ₡16,000-32,000 ($32-64). Info: National Theater website.
Theater: "A Christmas Carol"
"Un Cuento de Navidad" receives its annual production at Teatro Espressivo, thanks to a stage adaptation by Paul Stebbings.
"Un Cuento de Navidad" continues through Dec. 21 at Teatro Espressivo, Tres Ríos. Fri., 8 p.m.; Sat., 7 p.m.; Sun., 3 & 7 p.m. ₡7,000-10,000 ($14-20). Info: Teatro Espressivo website.
Theater: "The Abominable Snowman"
What do Santa Claus, a magic clock, a monstrous Yeti, and a "Labyrinth of Solitude" have in common? They are all part of "El Ogro de las Nieves," a whimsical family comedy at Teatro Triciclo.
Dec. 7 & 14 at Teatro Triciclo, Avenida Escazú. Sundays, 11 a.m. ₡4,000 ($8). Info: Teatro Triciclo website.