Active volcanoes are some of Costa Rica's main attractions for both local and foreign tourists, but some unlicensed guides in the country's northeastern region are risking travelers' lives by taking them too close to craters, park rangers said.
The rangers told The Tico Times that proximity to active volcanoes can be fatal if an eruption or a gas explosion occurs.
Park rangers and administrative staff at Poás Volcano National Park, located 51 kilometers northwest of Costa Rica's capital, have complained that residents from nearby communities are offering trips to the crater area through unauthorized entrances, where only scientists and park staff are allowed.
Costa Rica's National Park Service has strict regulations for visitors in all of the country's protected areas based on safety criteria. For volcanoes, the park service has designated viewing areas located at safe distances. Access to these areas is limited to clearly marked official paths.
Visitors must register at the park's entrance and sign out when leaving to ensure that no one remains inside at closing time, Poás National Park administrator Redy Conejo said.
The informal tour guides usually coordinate trips via social media or by phone. They often enter the park through trails formerly used by farmers. Once inside, they move through areas prohibited to tourists, Conejo said.
When caught, members of park staff order groups to leave, after noting their personal information in order to issue a formal notification of the reasons for their removal. If groups are caught a second time, park officials will ask a prosecutor to file charges for disobeying a public official's order. However, no laws exist specifically prohibiting entrance to dangerous areas, Conejo said.
"These informal trips pose a series of risks on the entire trip, as the so-called tour guides take their clients on unauthorized routes through private property. They enter the park without paying or registering, and they mostly ignore the restrictions for certain areas," said María Martínez, a volcanologist and geochemist at the National University's Volcanological and Seismological Observatory of Costa Rica (OVSICORI). "Once inside they lead visitors dangerously close to the craters without any safety measures or proper protective gear."
Martínez said OVSICORI experts surveying crater areas often meet tourist groups of up to 20 people walking close to the crater without appropriate protection.
"This occurs a lot at Poás, but it also happens at Arenal and Rincón de la Vieja [in the northwestern province of Guanacaste]," she added.
All three of these volcanoes are active, and there have been several phreatic explosions – the spewing of gas, vapor, rocks and other volcanic material – recently.
In August 2000, tour guide Ignacio Protti, 28, and 8-year-old U.S. tourist Goldberg Raleigh died from burns caused by incandescent material spewed by Arenal Volcano.
Protti died at the San Juan de Dios Hospital in San José 14 hours after the eruption while Raleigh died a few days later. The explosion also caused severe burns to Raleigh's mother, Caryanne Ruffin, 49, but she survived. Explotions at Arenal at the time also forced emergency officials to evacuate several nearby hotels and lodging businesses.
Recommended: TIMELINE: A recent volcanic history of Costa Rica
During recent volcanic activity at Turrialba Volcano, east of Cartago, staff from the National Emergency Commision told The Tico Times that locals were taking tourist groups through private property to view the volcano's explosions, despite government measures to establish a security perimeter to avoid injury from flying rock and ash.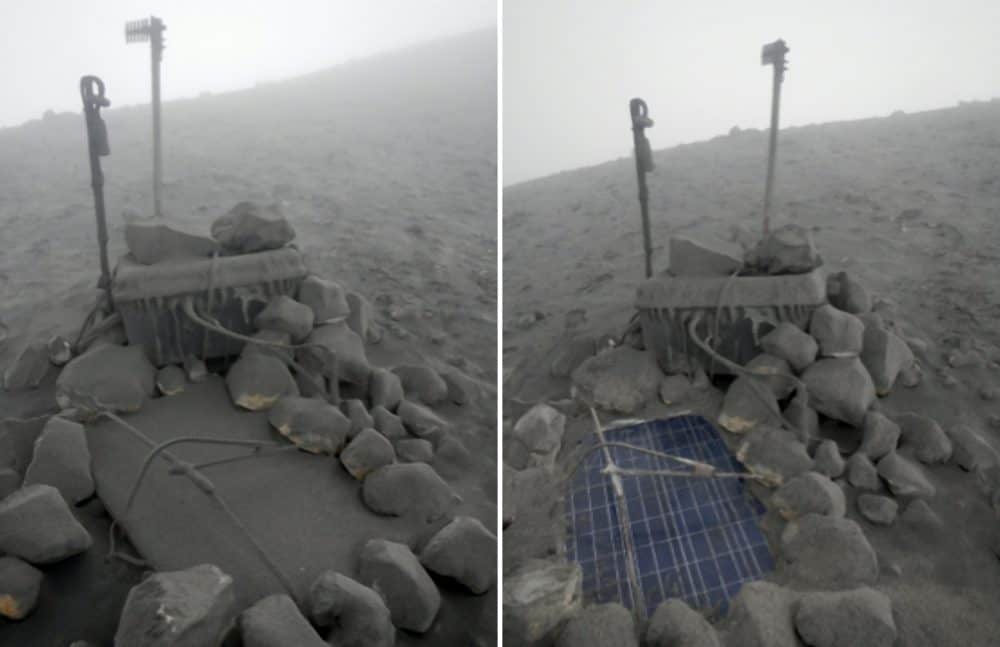 Profits for some, problems for many
The unregistered groups enter Poás from the opposite side of the park's entrance, at Bajos del Toro. From there, several routes exist, between 8 and 14 kilometers in distance. Treks can take up to four hours, according to Diego Núñez, an official at the Poás Volcano National Park.
Some of the tour organizers promote themselves on Facebook by offering packages ranging from $30-$200, which includes transportation from nearby communities, meals and a guided tour to the crater area.
Others offer personal knowledge of the region to previously organized groups that travel on unauthorized trails and old roads.
These paths wind through private property and enter the park at an area known as "Los Quemaderos" ("burned sites"), an arid landscape caused by the high presence of volcanic gas and minerals that make it impossible for plants to grow in the soil.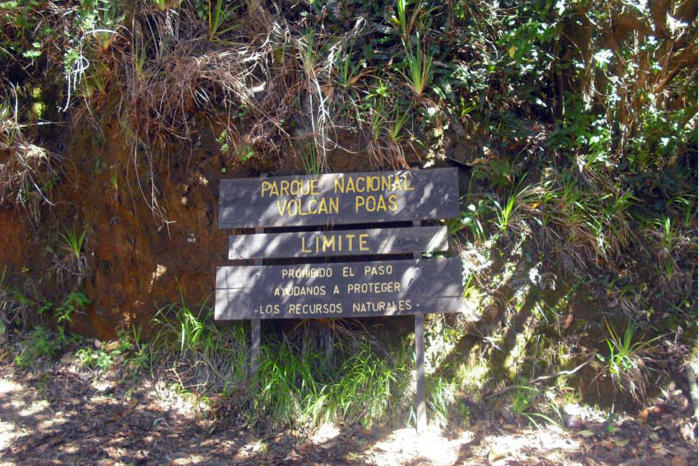 OVISCORI's Martínez said scientists also have discovered groups near the Poás crater.
"These people take tourists through the volcano's southwestern sector, walking on trails next to canyons formed by a small river called 'El Desagüe' ("The Drain"), and on to Los Quemaderos. Tourists are prohibited in this area, and if anyone falls into one of these canyons, it would take Red Cross crews several hours to rescue and evacuate them. There is also risk of gas exposure and flying rock from the crater," she said.
During one of Poás' explosions on June 2, several large rocks smashed solar panels and destroyed monitoring antennae from an OVSICORI station near the crater. The same occurred in October at Turrialba Volcano.
Martínez said that anyone at Los Quemaderos during one of those explosions could be injured with severe burns or by rocks.
"[Tourists] also could die by suffocation, because being close to a phreatic explosion is like entering a sauna but at temperatures hundreds of times higher," she said. "It becomes impossible to breathe."
Poás has seen constant activity in the last eight years, including significant phreatic activity in the past few months.
Recent OVSICORI research shows that vapor fumaroles from Poás lagoon registered temperatures of about 300 degrees Celsius (572 F) and could reach up to 600 Celsius (1,200 F) during an explosion.
Carlos Ramírez, a volcanologist at the University of Costa Rica's National Seismological Network (RSN), also has witnessed several prohibited visits to active craters. He said that despite the danger for tourists, the trips are common.
RSN staff in recent months has discovered rock that was expelled from the crater up to 300 meters in the air. Such an impact would be lethal to anyone there, he said.
"A while ago I found a foreign tourist who was left behind by one of these groups when they fled after seeing us. When the so-called guides realize we've spotted them, they tell tourists to immediately leave. Sometimes they leave people behind," Ramírez told The Tico Times.
"The man I found was having trouble breathing due to the gases. Fortunately I always carry a spare mask. He also left a rental car where they started the tour, about nine kilometers from the park's entrance at Bajos del Toro. He didn't know how to go back," he added.
Ramírez said he recently saw at least three groups of tourists walking near the crater without basic equipment such as helmets or masks.
If anyone needs a reminder, last October Mount Ontake in Japan erupted with a six-mile-high shower of hot ash, flying rocks and gas that caused the deaths of 57 people – including both experienced mountaineers and tourists.
"Ontake has always been a reassuringly protective presence for us. Never in our wildest dreams did we think it could kill," one of the survivors said at the time.
Similar false confidence exists in Costa Rica, Ramírez warned.
"Sometimes we have problems because some of the people who organize these tours react badly when asked to leave the area. They turn tourists against us, and the tourists complain because they've paid to be there. Tourists have told us they paid up to $200 each for the tours. None of that helps the National Park System," he said.
Then there's the garbage issue. Groups frequently leave behind plastic bags, bottles, paper and other refuse. They damage plants and scare wildlife.
"National parks have specific trails to prevent damage to natural resources, and these people are not respecting that," he said.
Conejo urged tourists to avoid the unauthorized trips.