Chicharrón Fair
Prepare yourself for pork rinds – and arguably the best in the country. Chicharrón is a favorite Costa Rican food that is made almost everywhere, but the town of Puriscal is especially famous for their cuts of deep-fried pork. Savor this delicacy with thousands of like-minded folks, then enjoy music, games, dancing, a horse parade, and even some good old-fashioned bullfights. Cradled in the hills west of San José, Puriscal is the perfect place to enjoy some campesino living.
La Feria del Chicharron Purisceño takes place Feb. 5-14 at the Puriscal fairgrounds. Info: SiCultura.
Holiday Shopping: Tropical Market
Stock up on holiday gifts at this four-day arts and crafts market in the Antigua Aduana. Stock up on everything from jewelry to gourmet coffee.
Mercado Tropical takes place Dec. 11-14 at Antigua Aduana, Barrio Aranjuez. Thu.-Sun., 10 a.m. – 9 p.m. Free. Info: Event Facebook page.
Dance: "The Nutcracker"
See Tchaikovsky's Christmas masterpiece come alive on the National Theater's refurbished new stage.
"El Cascanueces" will be performed Dec. 5-14 at The National Theater, downtown San José. Tue.-Fri., 8 p.m.; Sat., 3 & 8 p.m.; Sun., 11 & 5 p.m. ₡16,000-32,000 ($32-64). Info: National Theater website.
Music: Christmas Concerts
The National Symphony Orchestra and the National Symphony Chorus perform favorite holiday standards in venues from Alajuela to Cartago. This is the perfect chance to see some of Costa Rica's finest musicians and singers for free.
Conciertos Navideños take place Dec. 8-12 in various locations. Free. Info: RedCultura.
Music: Placeholder, Monte, Las Robertas
Moody Pennsylvanian rockers Placeholder share the stage with Costa Rican groups Monte and Las Robertas at AmonSolar.
Concert takes place Dec. 5 at AmonSolar, Barrio Amón. 9 p.m. ₡3,000 ($6). Info: AmonSolar website.
Film: "Rosado Furia"
This disorienting film follows the story of a troubled young Asian woman. Filmed in Singapore and performed in English, Costa Rican director Nicolás Pacheco's "Rosado" wowed audiences at the Costa Rican International Film Festival, winning this year's award for Best Film.
"Rosado Furia" screens Dec. 5-8 at Cine Magaly, Barrio California. Fri., 3 & 8:40 p.m.; Sat., 3:45 & 7:45 p.m.; Sun., 8:30 p.m.; Mon., 5:10 p.m.
Theater: "A Christmas Carol"
"Un Cuento de Navidad" receives its annual production at Teatro Espressivo, thanks to a stage adaptation by Paul Stebbings.
"Un Cuento de Navidad" continues through Dec. 21 at Teatro Espressivo, Tres Ríos. Fri., 8 p.m.; Sat., 7 p.m.; Sun., 3 & 7 p.m. ₡7,000-10,000 ($14-20). Info: Teatro Espressivo website.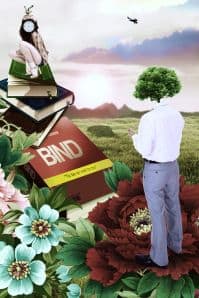 Music: Emma Brott, Matthew Seth Bertucci, David Boddiger & The Theory
If you love independent singer-songwriters, get ready for a full lineup at Hoxton.
Concert takes place Dec. 11 at Hoxton, Los Yoses. 9 p.m. ₡2,000 ($4). Info: Event Facebook page.
Theater: "The Abominable Snowman"
What do Santa Claus, a magic clock, a monstrous Yeti, and a "Labyrinth of Solitude" have in common? They are all part of "El Ogro de las Nieves," a whimsical family comedy at Teatro Triciclo.
Dec. 7 & 14 at Teatro Triciclo, Avenida Escazú. Sundays, 11 a.m. ₡4,000 ($8). Info: Teatro Triciclo website.
Theater: "Three"
Little Theater Group presents its English-language premiere of the Juan Carlos Rubio comedy at Triciclo Theater.
"Three" continues through Dec. 11 at Triciclo Theater Company, Avenida Escazú. Thursdays, 8 p.m. ₡7,000 ($14). Info: Little Theatre Group Facebook page.
Art: "A Chronicle of Interventions"
Learn about U.S. incursions in Central America, thanks to this provocative group show co-produced with London's revered Tate Gallery.
"Una Crónica de Intervenciones" displays at TEOR/éTica Gallery, Barrio Amón. Mon.-Fri., 9 a.m. – 5 p.m.; Sun., 10 a.m.–4 p.m. Free. Info: TEOR/éTica website.
Art: 75 Years of Photos
Browse decades of photojournalism at this striking exhibit, thanks to Spain's Agencia EFE – the fourth-largest wire service in the world.
"EFE: 75 Años de Fotos" continues through Dec. 7 at the National Museum, San José. Mon.-Sat., 8 a.m. – 4:30 p.m.; Sun., 9 a.m. – 4:30 p.m. ₡1,500 ($3). Info: Museum website.