Confirming what we already knew, last weekend's Puerto Viejo Chocolate Festival proved that chocolate goes well with everything.
Despite the cancellation of the main event due to health permit issues – the Health Ministry has not yet responded to The Tico Times' requests for comment – cacao growers and chocolate makers from around the country still turned out to show off their finest creations. Festival attendees were able to get their fill without violating Health Ministry restrictions, and even if you couldn't make it out to Puerto Viejo, you can sample the region's chocolate delights. Here are some of the chocolate highlights that you can still catch year-round.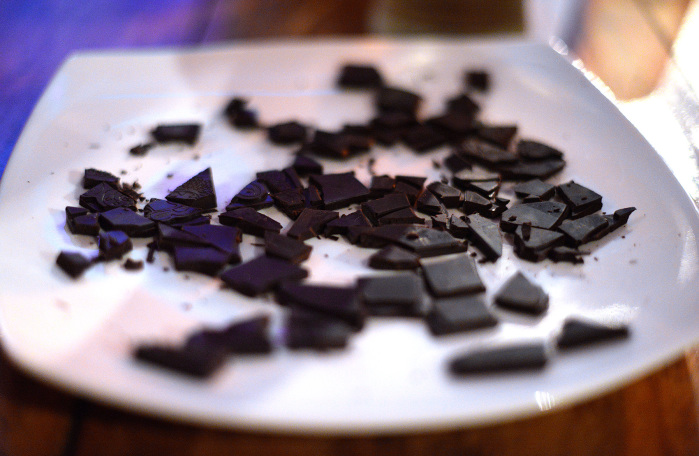 Chocolate pairings
Taking chocolate tasting to a new level, the festival featured a chocolate pairing lounge. Chocolatiers from around the country gave attendees mini-seminars on pairing alcohol and chocolate, providing plenty of samples. Playa Cocles-based chocolate farm Xocolat paired their 70 percent cacao bar with a port wine, creating a taste similar to a liquidy chocolate jam. Caribeans, also based in Talamanca, paired their award-winning Black Beach Espresso Chocolate with aged rum, creating what owner Paul Johnson referred to as a "rum-based chocolate martini that you mix in your mouth." The top pick came from Puerto Viejo restaurant Bread and Chocolate, which paired its orange truffle with sparkling white wine for a blast of citrus.
Costa Rican chocolate craft beer
Thanks to the burst in popularity of craft beer bars throughout Costa Rica, you can pick up a chocolate brew from the festival throughout the year at bars or retailers. Despite their burst of chocolate flavor, many of the beers served at the chocolate festival did not actually contain any cacao. In the case of Perrovida's Massive Mastiff, the flavor actually comes out during the roasting process of malted barley. Others, like BriBri Spring's Big Choco actually uses local cacao in the beer.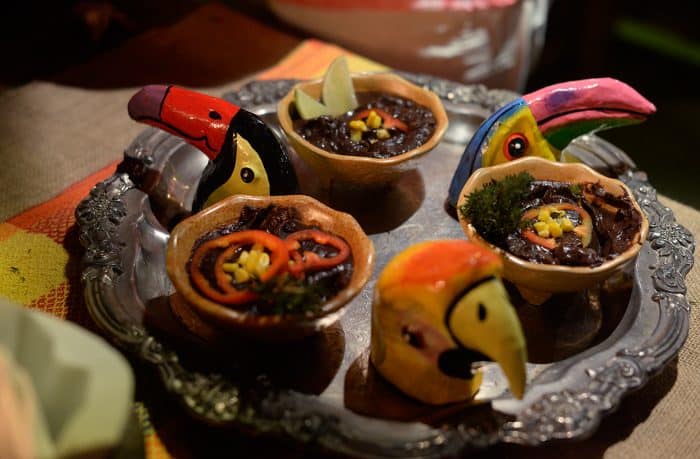 Restaurant dishes
While most of the chocolate dishes on the menus at Puerto Viejo restaurants were only featured for the festival, at least one restaurant owner says he plans to keep chocolate on the menu. Andrew Bacon, the owner of Asian fusion restaurant Chile Rojo, says he plans to make regular menu items of grilled chicken with organic mole, tenderloin in a dark chocolate and wine sauce, and chocolate martinis made with homemade cacao nib vodka.
"I feel like we have a whole chocolate movement here," he said. "We should keep it going all year round."
See also: Costa Rica's chocolate comeback