Not everyone looks at a shipping container and thinks, "I'd like to live in one of those." But Dave and Shannon Playfair are no ordinary folks: They are the husband-and-wife proprietors of EcoVida Properties in Playa Bejuco, Puntarenas, on the central Pacific coast. Their house is also the headquarters for their environmentally friendly rental business, and it showcases all the things they love about green living: reused materials, solar power, a simple, yet elegant design, and even a wood-looking fence made of recycled plastic.
And yes, it's made of shipping containers.
"We thought it would be interesting to build with recycle containers at the beach," said Dave Playfair. "It seemed fitting that containers that spent their lifetime at sea should have a nice retirement at the beach."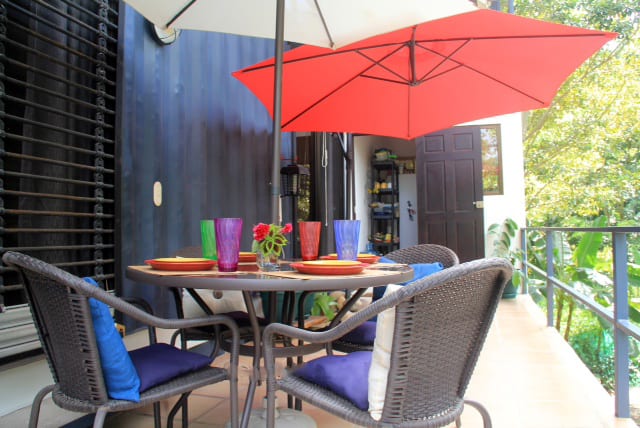 Natives of British Columbia, Canada, the Playfairs have lived in Costa Rica for seven years, and they have thoroughly explored (and invested in) the country. Their home is a three-story structure with cozy rooms, an open-air rooftop patio and an office on the first floor. Nestled in tropical greenery, the steel-walled building is like a cross between Frank Gehry and Swiss Family Robinson.
Building in Costa Rica comes with a special set of advantages and snags. The Playfairs commissioned their design from an architect friend, and the workers were inexpensive to employ. Even the weather cooperated during most of the work period. On the other hand, Costa Rican building permits require ultra-specific plans, and bureaucracy can be labyrinthine. Labor was difficult to sustain in December, when Ticos traditionally celebrate the holidays with family for weeks at a stretch. Meanwhile, the toughest challenge was explaining the concept.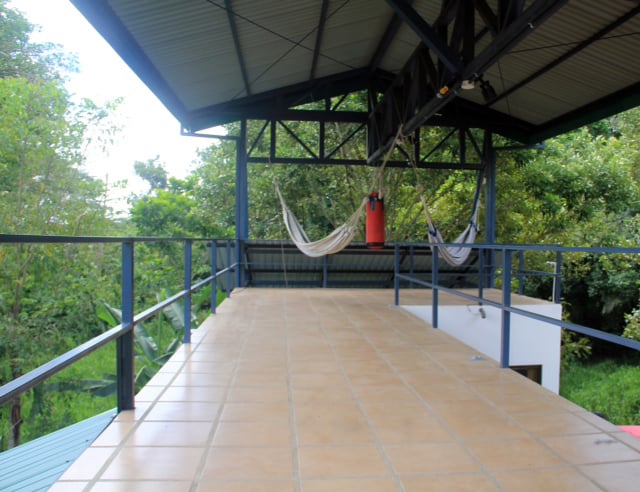 "Our biggest challenge was working with construction workers who had never worked on a project like this," recalled Playfair. "If we had built a standard concrete building, it would have been much simpler and maybe [have] less re-work involved. We found the workers just had no idea what we were trying to do."
Today, though, the Playfairs are putting the finishing touches on their unusual masterpiece, and they plan to expand their scattered colony of Pacific rentals. While Playa Bejuco is off the beaten path, the area is home to a healthy mix of native Costa Ricans and global expats, and the couple has ready access to Manuel Antonio, Jacó, and even San José.
"It's nice to be close enough to any amenities while still far enough away to experience days on the beach, where it feels like it's one big private beach," says Playfair. "Also, we love our Costa Rican neighbors here in Bejuco, who have been so warm and welcoming to us and who continue to help us learn Spanish. They are a big part of the reason why we chose Bejuco. The dedication and hard work of our neighbors to continue to improve Bejuco is inspiring and we can't thank them enough for allowing us to be a part of the community here."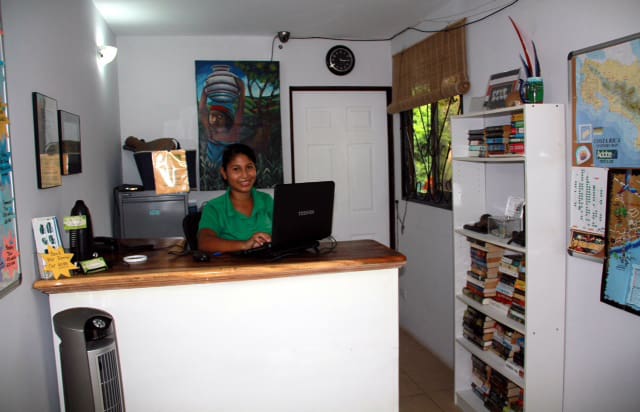 To learn more about EcoVida, visit their website at ecovidaproperties.com. Contact the author of this story at risenberg@ticotimes.net.