Costa Rican electronic fusion band Santos & Zurdo have a new EP coming out soon, but they have a problem: None of the songs have titles.
The Tico Times teamed up with Santos & Zurdo to offer readers the chance not only to hear the first track of the new EP, but also to name it.
Here's the deal: Click on this link to take you to the new song. Once there, listen to it, close your eyes, and let the beats inspire you. Then, take a photo or draw an illustration that you think best represents the song, name it, and upload it to your Facebook or Instagram accounts using the hashtag #TicoSantosYZurdo. (Ojo: No nude selfies; offensive material will be deleted. Be patient, as it can take a while for your post to appear. Also, due to Facebook technical limitations, some images may not appear on our site. But rest assured, they will be entered into the contest.)
The contest starts today and ends on Dec. 1. Once the contest is over, Santos & Zurdo will pick the winning submission and use that name for their song. The winner and a guest will receive a free weekend beach trip at Hotel Punta Leona, on the central Pacific coast. The prize includes two free nights for two guests, plus meals, and can be redeemed after Jan. 15, 2015. Contest is valid only for Costa Rican residents. (See rules here by clicking on the tab "Legal.")
But that's not all: The band also will select 30 of their favorite submissions to be printed and displayed at the upcoming EP release concert on Wednesday, Dec. 3 at 7 p.m. at the San José gastropub El Gaff, in Los Yoses. Winners will be announced at the show. The 30 winning submissions will be printed at Lemontrip, courtesy of Radio Hit.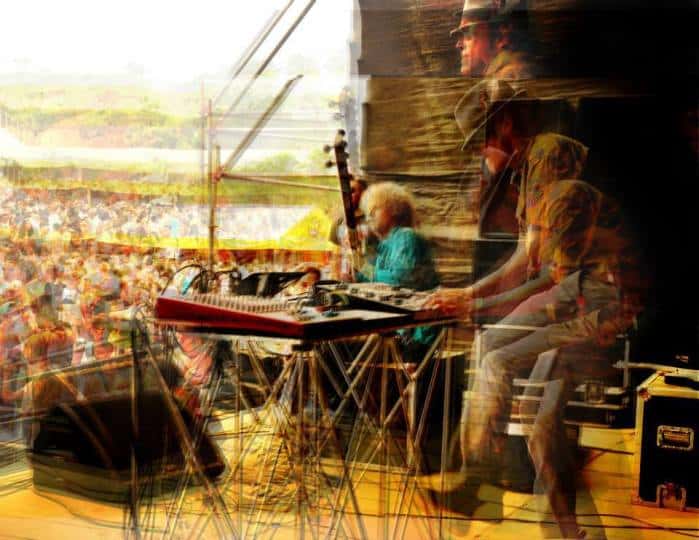 150 chivos
If you live in Costa Rica, chances are you've seen Santos & Zurdo in action. According to Zurdo, whose real name is Fernán Castro, the band has averaged about 150 chivos (Tico slang for concerts) per year for the last eight years. Those shows have ranged from "private homes to bars to restaurants to music festivals."
Zurdo, who also founded the popular FM station Radio Hit in 2010, and Argentine bandmate Santos Gassiebayle, a guitarist, sitar player and producer, have released two albums in the past decade: "Souvenir" in 2005 – which won best electronic music album of the year in 2006 from the Association of Composers and Writers of Costa Rica (ACAM) – and "S&Z," in 2013, which was nominated for an ACAM award this year.
The two describe their sound as "electronic world music with lots of groove."
We sat down with Zurdo recently to talk about the band's history, their forthcoming EP and the new song.
Excerpts follow:
TT: How did the band form?
Z: In 2003, Santos was in a popular group called Amounsulu, and I played in Parque en el Espacio, a band I started in 2001. We met each other in the context of the world music scene that was very popular at the time, particularly thanks to the Mundoloco platform, which included a radio program, concerts at Jazz Café in San Pedro, and of course, the Mundoloco Festival.
The conductor of Mundoloco is Bernal Monestel, current owner of the bar Mundoloco El Chante (also in San Pedro) and a percussionist and member of Adrián Goizueta's Grupo Experimental. The original idea was to do an electronic music collaboration for Amounsulu, but we instantly clicked and a lot of new music came out, above all in the drum & bass genre.
From there, we started playing live a lot, and that started to shape the way we played and composed music.
You guys love playing live, don't you?
Apart from a few breaks, we've never stopped playing live, and our agenda includes about 150 chivos a year in any setting, from private homes to bars to restaurants to music festivals. Over the years the music matured and took new forms. Both of us incorporated new instruments, and we began devoting more of our time and energy to the profession. We've played more than 15 tours around Central and North America. …
But that also meant our recorded music was limited, and there was a seven-year gap between our first recording, "Souvenir," and the second, "S&Z." So, in our current format, production is now vitally important. We'll be producing a lot of material in 2015 and 2016.
It's also important to mention Luigi Jiménez, who joined our group as a bassist in 2010. With him, we got our groove and managed to solidify as a band.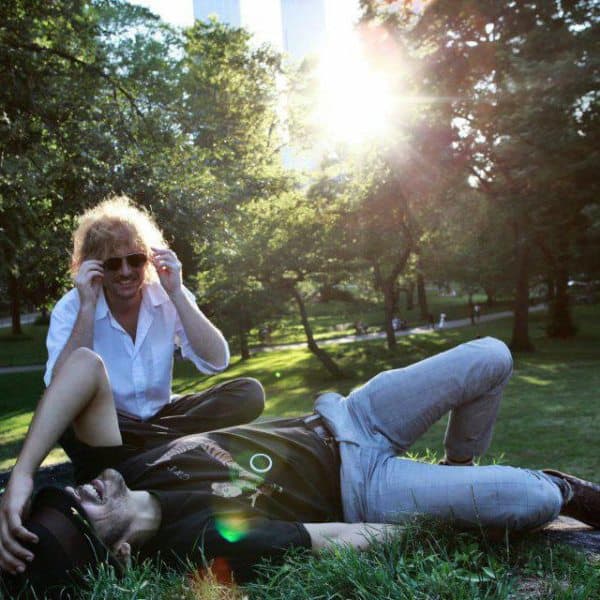 You're letting us put the first song of your new EP out there for folks to listen to, and then you're actually letting fans name the track?
Yeah, the song was originally called "P8." (Laughs) We're putting this together with the help of Charly Fariseo, who has been our production assistant throughout the process. He's spent many hours in the studio in my house, bringing order, which is vital when working on complex tracks. The song was first going to be mixed by French producer Silvain Garcia, known as Le K, who came to Costa Rica earlier this year, but we couldn't coordinate schedules. So, we took it to Alberto Ortíz, in San José's Jungle Sound Studio, and mixing was finished there. It was mastered at Audible Oddities in Colorado (in the U.S.).
We can't wait to see what people will create, what they'll imagine when they hear this song. The photos that we'll see and the song titles they'll come up with – it's going to be a blast.
How do you describe your sound?
We're fusion music, and this particular track falls into the sub-genre of Etno-Something. The EP has four songs, and there are two songs in that style. Another is Sitar Hip-Hop and the other is funk, with vocals and electric guitar. This year will be 11 years that we've worked together, and that includes more than 1,000 live performances. We're pretty stoked.
Check out Santos & Zurdo's new song, upload your photo or illustration, and name the track here. Also, join them on Facebook.