WASHINGTON, D. C. – Adults who flee gang violence in Honduras and reach the U.S. border illegally are being swiftly screened and deported back to dangerous conditions without adequate opportunity to explain why they fear being sent home, the advocacy group Human Rights Watch charged in a report released early Thursday.
The report, based on interviews with Honduran migrants who were recently deported or are still in U.S. custody, called the system for assessing such asylum claims at the border "seriously flawed."
"In its frenzy to stem the tide of migrants from Central America, the U.S. is sending asylum seekers back to the threat of murder, rape and other violence," said Clara Long, a researcher who authored the report. Long visited Honduras several times this fall and spoke with 25 people who had just been deported, as well as 10 who were still in U.S. immigration custody.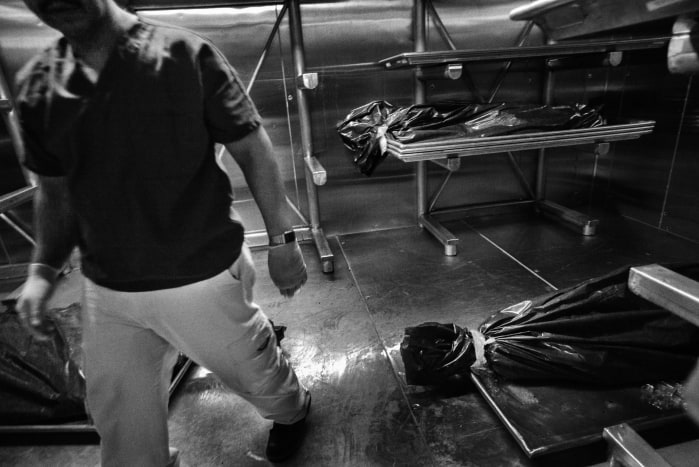 Beyond anecdotal reports, Human Rights Watch said it had obtained U.S. government records that showed that, during 2011 and 2012, "the vast majority of Hondurans, at least 80 percent," were put on a fast track for deportation from the border, and less than 2 percent were allowed to speak to an asylum officer about their fears of returning home.
The group said the 2 percent figure for Hondurans granted "fear interviews" was among the lowest for all nationalities. For illegal immigrants who arrived from China during the same period, 66 percent were given asylum interviews on arrival; the numbers for Nepal and Bangladesh were even higher. The worldwide average was 21 percent.
Experts familiar with immigration procedures said migrants detained at the border are asked a series of questions about their motives for fleeing and personal circumstances.
If they express fears of returning home, they may be referred to an asylum officer, who asks more detailed questions and decides whether they should be allowed to stay and apply for permanent protection. Spanish-language interpreters are available during those so-called "credible fear" interviews.
Human Rights Watch acknowledged that people have "mixed motives" for fleeing Central America, including poverty and the hope of being reunited with relatives in the United States. But the report also said that many, especially Hondurans, were "acutely" afraid of gang violence and threats and that some of their stories, "if true, should qualify them for asylum."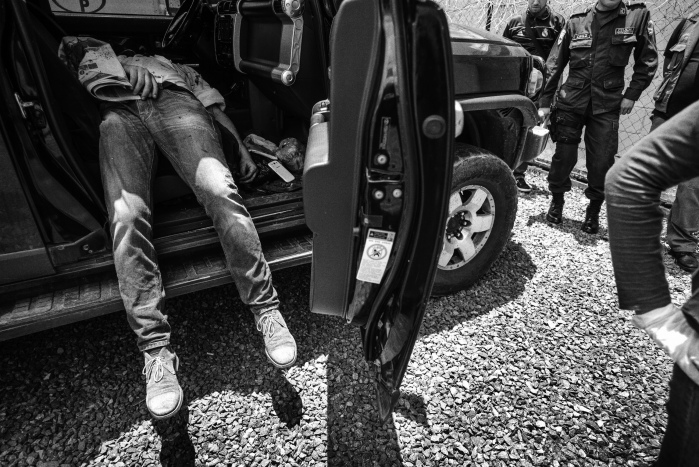 The report said that all the deportees interviewed expressed fear of being returned, but that less than half had been referred to an asylum officer and almost all had been "summarily deported" under new or previous legal orders.
Honduras has one of the world's highest per capita murder rates, and it has become notorious as a hub of armed gangs that fight over drug trafficking, extort civilians for money and take violent reprisal if they fail to pay, and force their own members to commit violent assaults or be killed themselves.
Among the deportees Long interviewed in Honduras, soon after they were flown from Texas in U.S. immigration custody, were a man who had been shot and nearly killed by strangers in an apparent gang initiation rite, and a woman who had seen her mother murdered during a gang shootout outside a carwash and cafe.
"I was selling candy and nuts at a shop, and I saw some men with guns. They started shooting at me for no reason. Only God saved my life," recounted the man, identified only as "Marlon," who was reached by cellphone this week in the city of San Pedro Sula. After six months in a hospital, he said, he went into hiding, then decided to flee the country after his brother -in-law, a tortilla seller, was shot dead for refusing to pay a monthly gang "war tax."
According to Human Rights Watch, "Marlon" was caught and detained twice at the U.S. border this year. He said he tried to tell officials what had happened to his family but was deported anyway. "The men told me, 'I'm sorry, but we can't do anything for you,' " the man recalled. He said he is now in hiding with various relatives.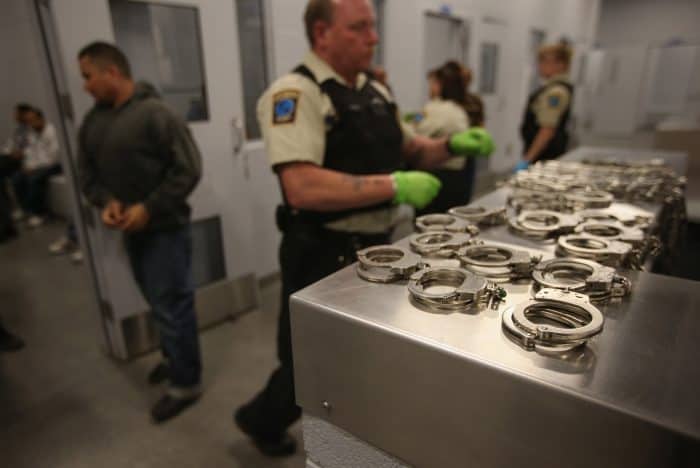 In the second case, a young woman identified as "Alicia" said she went to meet her mother at a clothing shop when some armed "criminals" appeared, apparently looking for someone else. "They killed my mother right in front of me," she said in a video that is part of the report. "I have been fleeing ever since because I know they are looking for me."
Soon after the murder, "Alicia" fled to the U.S. border. She said she told officials there about it but did not have any proof of the crime with her. She was deported in August. Last month, Long obtained her mother's death certificate, a photo of her bloody corpse and local news articles about the shooting.
Adults who try to enter the United States illegally are not given the same rights as children who arrive alone, who are given shelter and allowed to remain in the custody of relatives while awaiting immigration hearings. Most adults are kept in custody and processed for deportation unless they can make a convincing case that they would face harm or persecution if sent back.
Critics of lenient immigration policy note that illegal immigrants frequently concoct false stories to gain admittance to the United States and assert that the vast majority should be deported. They say that both the explosion of gang violence in Central America and the surge of unaccompanied children welcomed at the border have given adult migrants extra impetus to make up tales of suffering and threats.
But some experts on Central America say the plague of criminal violence has become so widespread, particularly in Honduras, that few communities are safe. Pro-immigrant groups complain that the Obama administration, under pressure from conservatives, has hiked its deportation figures by speeding up removals of adults who arrive at borders illegally or commit other crimes.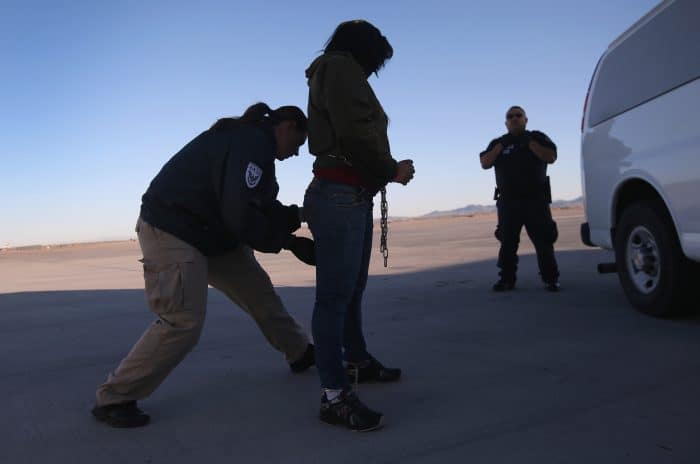 © 2014, The Washington Post