In English, "public house" is an antiquated term, and most North Americans don't realize that this formal Victorian phrase birthed the word "pub." While "tavern" and "saloon" mean roughly the same thing, a public house has a convoluted history that goes back to the Beer Act of 1830. When you think of a pub, you may imagine inlaid wood, frothy pints, and an elk head mounted on the wall.
The Public House Irish Pub is a new establishment just off of Paseo Colón that takes advantage of this aesthetic. Here you will find such Celtic pleasures as fish and chips, shepherd's pie, and an array of craft beers. On a rainy night, the atmosphere is as moody and intimate as a Killarney brewhouse. The three-quarter bar is simple and inviting, with impossibly tall stools and regular specials. Tables line the floors in several separate rooms, and bits of art adorn the walls, including mysterious photographs and a collection of old telephones.
If you haven't noticed, rustic vintage fashions have resurfaced: Young men wear sculpted mustaches and bushy beards, while high-end furniture is often made from distressed wood and new business logos have taken a turn for the calligraphic. This hipster-steampunk mashup is fairly superficial, but it also has a certain romantic appeal. The music that plays from the excellent speaker system is indie rock, carefully selected by a loving music enthusiast. This is not the kind of "Irish pub" that hangs old Guinness posters and blasts The Chieftains all night long.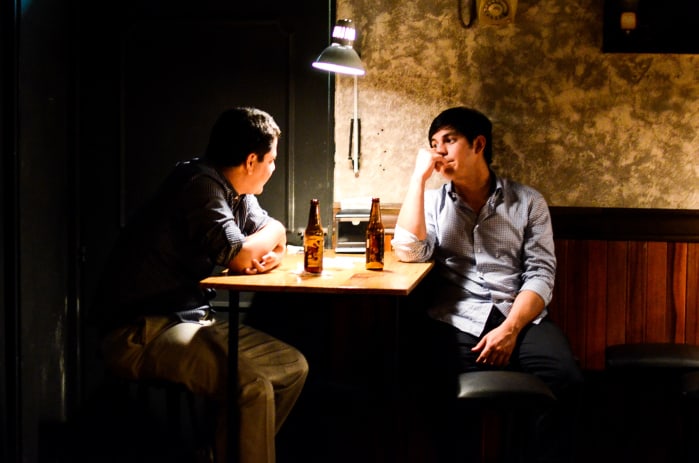 Tucked into an unassuming side street, The Public House is easy to locate. However, you would probably never find it by accident, which makes the place feel somewhat secretive. On an otherwise nondescript residential block, the sign glows dimly in the darkness, beckoning travelers who know where to go. Paseo Colón is like that: Far from the party districts of Barrio California and San Pedro, venues like Central Pub and Aquí Es draw only the patrons who really want to visit. For bar-hoppers, that's a bad thing, because The Public House doesn't have many neighbors. But for dedicated clientele, it's a boon.
At the time of writing, The Public House is two and a half months old, and it is still finding itself. The menu is fairly limited, and the place opens at 6 p.m., which means a strictly nocturnal crowd. Costa Rica's craft beer scene is metamorphosing so rapidly that the beverage selection will likely change within the month, but The Public House currently stocks a fair share of Ambar (one of the newest labels) and Domingo 7 (a brand-new product of FIFCO, the company that owns ubiquitous Imperial). You could spend a great deal of money here, if you felt so inclined, but overall the prices are reasonable.
On a peculiar final note, The Public House boasts an exceptional men's lavatory. The urinals extend from the wall, the stand-alone sinks are spotless, and guests can examine themselves in circular shaving mirrors. While eccentric restrooms do not usually recommend an establishment, it is clear from its design that the owners had a lot of fun putting The Public House together, and I look forward to seeing how it evolves.
In summary, I will leave you with the wisdom written on The Public House's restroom wall.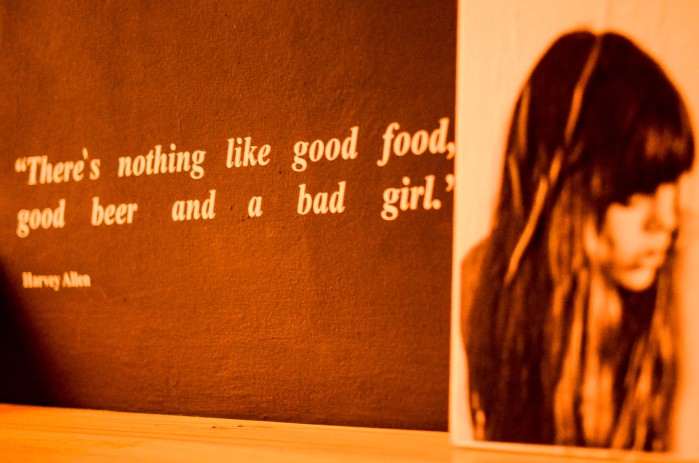 The Public House is located near Paseo Colón, 150 meters north of the Toyota dealership. Wed.-Sat., 6 p.m. – 2 a.m. Info: The Public House Facebook page.