WASHINGTON, D.C. – With the Organization of American States due to hold a special general assembly in Guatemala on illicit drugs in less than a week, OAS Secretary General José Miguel Insulza insisted there now exists "regional consensus" regarding drug use and trafficking throughout the hemisphere.
In a wide-ranging speech Tuesday at the Inter-American Dialogue in Washington, Insulza said the 35 OAS member nations no longer see the drug problem as a public safety matter but rather as a public health issue. Authorities also want alternatives to jailing drug addicts, he said.
The main theme of the Sept. 19 gathering in Guatemala is "For a Hemispheric Drug Policy in the 21st Century." Its conclusions will be presented at the 2016 General Assembly of the United Nations.
Insulza, citing an OAS report presented in May 2013 to Colombian President Juan Manuel Santos, said the decades-old "war on drugs" was simply not working.
"There are more and more addicts, more people in jail, and still we haven't solved the problem," he said. "The war on drugs has been successful in the sense that half of the cocaine produced in 2011 was confiscated, and we have 3.6 million people in jail in the Americas, almost 40 percent of them for drug-related offenses. But business is better than ever. We don't see how to stop it."
This largely explains why lawmakers at all levels of government across the Americas now talk less about absolute prohibition and "zero tolerance" – and more about decriminalization or legalization of marijuana possession, and sharply reduced penalties for those involved in the production and sale of pot and other illicit drugs.
That's a huge switch from 10 years ago, when few mainstream political leaders in Latin America discusses these ideas openly. These days, proponents of decriminalization include not only the president of Uruguay, José Mujica, but also the former presidents of Brazil, Mexico and Colombia.
Recommended: Drug policy in Central America criminalizes poverty, says Costa Rica Public Security Minister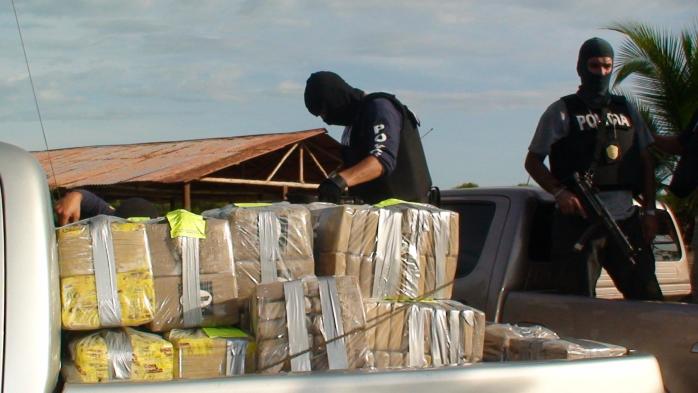 According to Inter-American Dialogue, "the landmark OAS report sets out the data and analysis that make clear the risks of sticking with current approaches. It also carefully lays out the alternatives, which present their own risks and benefits. Since its publication, the report has substantially enriched policy discussions and debates about drugs and given new credibility to those who have been arguing for changes in policy."
Insulza, a former Chilean interior minister who's led the OAS since 2005, did say there seems to be less agreement in Latin America than in the United States on how to proceed. He conceded that the region's heads of state are divided, with some of them refusing to weaken the war on drugs, and others not wanting to accept that it was failing.
"We have to improve our work in matters of prevention and treatment if we're really going to deal with the problem, but this is easier said than done," Insulza told his audience of about 100 people, which included U.S. government officials, analysts, journalists and representatives from a dozen foreign embassies in Washington. "Some people will say that talking about this as a health problem is a way to avoid the issue."
Chile has the region's highest coverage for drug abusers, treating at most 25 percent for their addictions.
"One of every four drug addicts are really treated as addicts in my country, and even then, it's not really clear how they should be treated," he said. "Of all the people who use drugs, no more than 10 percent are actually drug addicts. The people who are really sick are those who use cocaine every day. Most of them experience drug use without ever becoming addicts who need treatment."
Recommended: Advocates of drug policy reform have a new voice in Costa Rica: members of law enforcement
Asuntos del Sur, a Chilean think tank that supports the decriminalization of marijuana possession, last year conducted a regional survey revealing that "younger generations of Latin Americans are breaking from traditional views and are much more open" to changing their government's current approach to drug policy.
The lowest level of support for legalization and regulation of marijuana was found in El Salvador (23 percent), while the highest was in Argentina (80 percent) and Chile (79 percent). Seven out of 10 people polled in those two countries said recreational use is an individual right. Meanwhile, respondents across the region expressed low opinions of the effectiveness of government campaigns aimed at reducing drug use; 52 percent of Chileans and 46 percent of Mexicans disapproved of these campaigns.
Besides growing opposition to the long-term detention of youths for minor drug offenses, high rates of incarceration lead to prison overcrowding, Insulza said.
"If somebody's ill, you don't send him to jail for that. But most people in jail for drugs [in Latin America] are there for possession of a very small quantity," the OAS chief explained. "Even though there's a political consensus that we shouldn't punish drug users, several countries continue to do so – even some countries where the law says you don't go to jail for using drugs."
At the same time, Insulza said the region's new approach to drugs in no way means it has given up the fight against organized crime gangs. On the contrary, he said that "in this area there is also consensus on the need to combat these groups operating outside the law."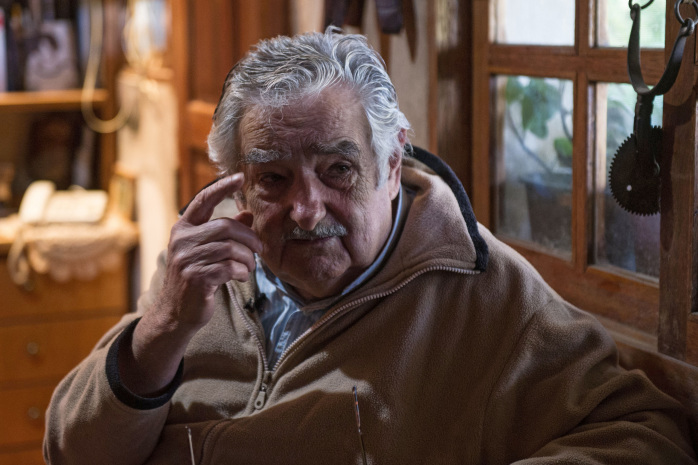 When it comes to the OAS, however, skepticism abounds.
Christopher Sabatini, senior director of policy at the Americas Society, said that pronouncements by the regional body do not necessary translate into action.
"The OAS provides a forum for discussion of the issue, and its reports on drug production serves as an important source in the public debate," he said. "The problem is that – as with all things in the OAS proper – the information and the potential to react to it are held captive to the consensus-based, political nature of the OAS."
For example, said Sabatini, the United Nations Office on Drugs and Crime has determined that coca production is increasing in Bolivia, but what are the implications for regional policy of this finding?
"On that follow-through, the OAS has struggled," he said.
Recommended: US Southern Command discusses drug policy with Costa Rica's Solís