Nostalgia is a mysterious feeling. You smell baking cookies, and you are transported back to your grandmother's kitchen. You taste Kool-Aid, and you think of your first picnic. You watch an old commercial, and you can picture yourself on the living room couch, eating Cheerios, as a favorite pet (now long deceased) curls up nearby.
If you are an adult and you plan to visit the National Gallery in the next couple of weeks, brace yourself: The exhibit "Juguetes, Recuerdos, y Amigos" ("Toys, Memories, and Friends") injects pure nostalgia directly into your soul. The exhibit is small and sparse, displaying only 50 toys or so under Plexiglas. The toys themselves are a ho-hum collection of old gewgaws, such as miniature cars, soldiers, and dolls. But they will likely strike a chord because of what they represent: The objects we used to cherish, years ago, when playgrounds defined our very existence.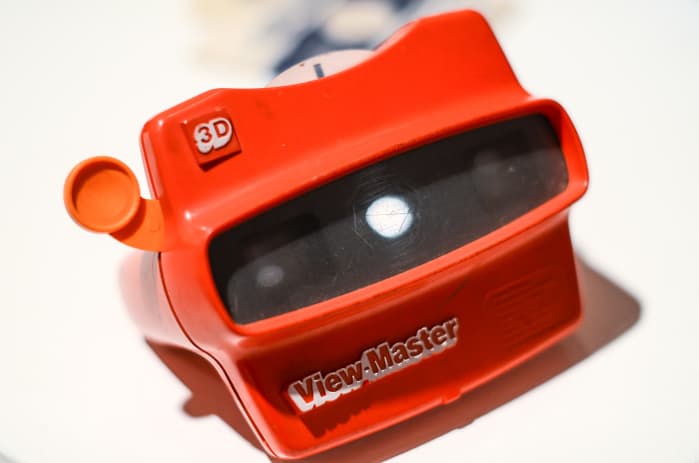 The National Gallery is hosting "Toys" partly in honor of Children's Day, a holiday officially celebrated on Sept. 9, although kid-centric events take place all over Costa Rica throughout the month.
What's interesting about the "Toys" exhibit is that today's current children probably won't find it nearly as interesting as grownups. In a world of PlayStation and iPads, many preteens may balk at a plastic record player or a metal rotary phone, or even wonder what they're supposed to be. They'll likely pity the poor souls who played with platoons of lead soldiers instead of running and shooting their way through a video game.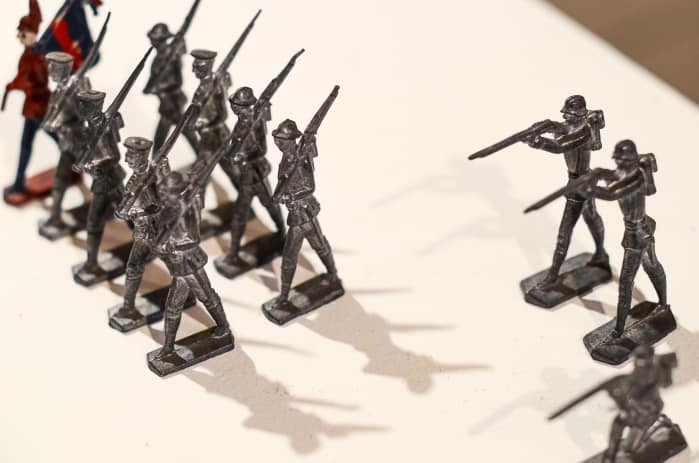 But if you're over the age of 18, some object in the room will surely speak to you. Baby Boomers will appreciate the toy trucks, paper dolls, and View-Masters, while Generation X will smirk with buried affection at the Transformer that can play mini audiocassettes.
Side note: Given that nostalgia serves no evolutionary function, its power sometimes seems like overkill. Yet it was nostalgia that led Marcel Proust to write his autobiographical series of book, "In Search of Lost Time," which includes 1.2 million words of pure reminiscence. It also inspired one of the most moving moments in cinema.
The National Gallery has several concurrent exhibits as well, and the Children's Museum, which is housed in the same building, is an especially lively place this month. "Toys" is a worthwhile stop on a walk down memory lane.
"Juguetes, Recuerdos, y Amigos" continues through Sept. 30 at the National Gallery, former penitentiary, downtown San José. Mon.-Fri., 8 a.m. – 4:30 p.m.; Sat. & Sun., 9:30 a.m. – 5 p.m. Free. Info: National Gallery website.