Around midday, I turned off the highway, and everything changed.
The crossroads between Route 32 and Route 4 isn't very impressive. There's a restaurant and a bus station, and motorists stop there to take advantage of a food court and public restroom. But this intersection signals the end of highway traffic.
Route 4 is my favorite kind of country road – flat, smoothly paved, and lined with trees as far as the eye can see. I crossed a bridge over the Chirripó River, and the heartland of Costa Rica opened up to me: a vast and rocky floodplain extended into a horizon of woods and mountains. Watercolor clouds streaked the sky. I swelled with joy. This was the country I'd fallen for two years earlier. This was the Costa Rica I loved.
The road passed beneath me as effortlessly as a dream. Cars drove around me, giving plenty of room. Long branches formed a trellis above, and the sun sent beams through its foliage. Those miles made me nostalgic for my native Vermont, where similar country roads wind through woods and fields. As the afternoon wore on, and the shadows grew long across the dusty asphalt, I saw workers returning from the fincas, dust-matted men in blue jeans, their sheathed machetes slung over their shoulders.
If you bike only one part of Costa Rica, I would later tell friends, take the road between Guápiles and Puerto Viejo de Sarapiquí. You won't regret it.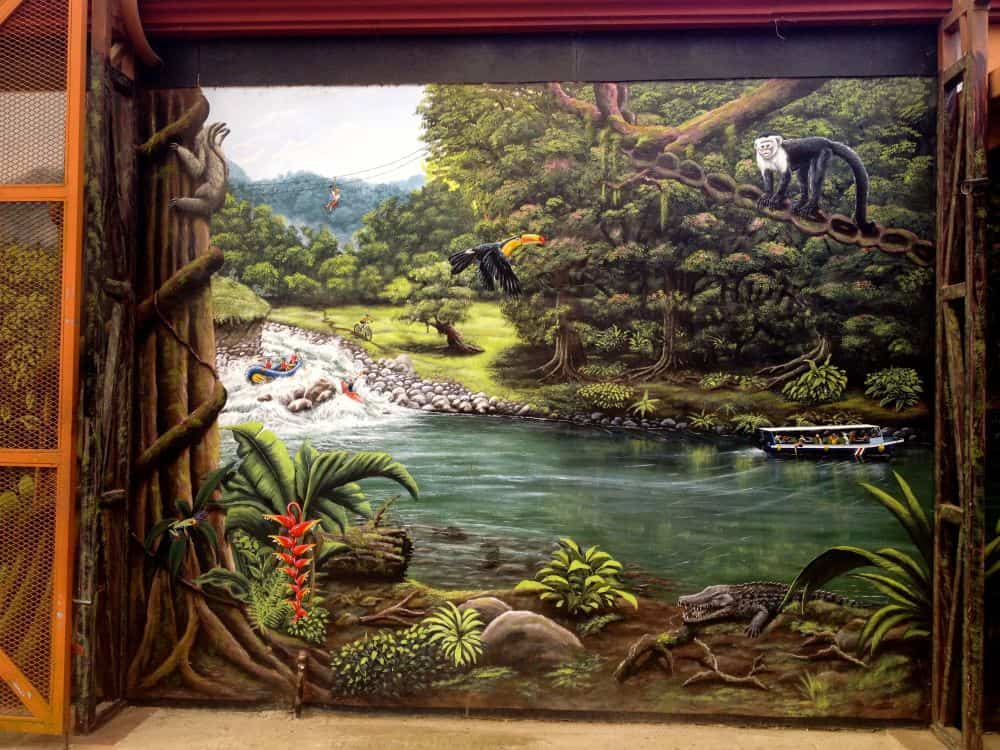 Commonly known as "the other Puerto Viejo," this small town isn't really a port, and it doesn't seem very old. But I liked it immediately: The main drag has its supermarkets and stores, and the sidewalks are filled with free-roaming teenagers and children. The place feels homey, like any small town, but also youthful and fun. I checked into the Hotel El Bambú, located smack in the middle of town, and beelined for the pool. Grade school kids splashed around the chlorinated water as their mothers looked on. I floated around, feeling victorious: I had biked 78 km, right on schedule.
Excited and restless, I took a stroll through town, stopping at the soccer field, where a game was in progress. Through the sod ran two teams, each made up of Ticos and Gringo tourists. I had heard that Puerto Viejo was famous for its natural beauty and adventure sports, and I imagined many of these vacationers had been rafting or zip-lining earlier that day. As they passed the ball from player to player, pedestrians cheered from the sidewalk.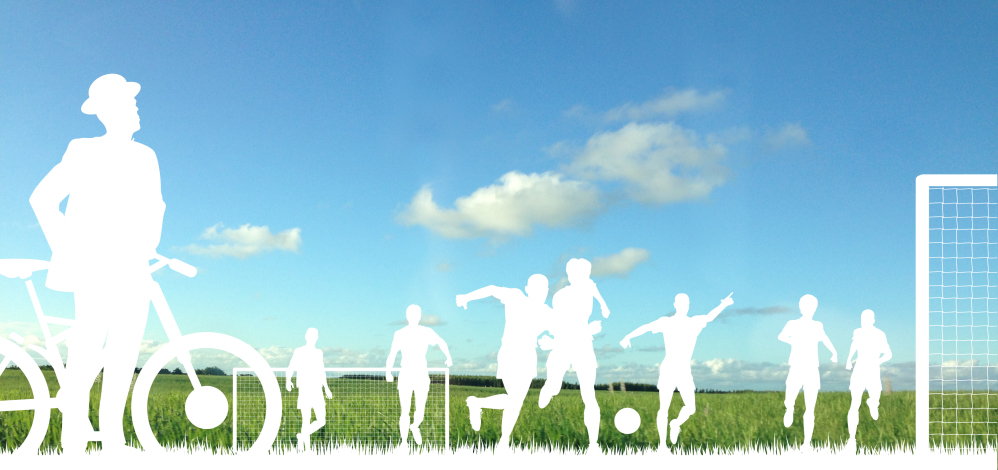 "Who are you rooting for?" said a voice.
A man sat on a nearby bench. He wore a bike helmet and racer's goggles.
"I actually have no idea who these people are," I said with a laugh. "You?"
"I just got here," he said. "I was biking around and I saw the game."
"That's funny," I said. "I'm actually biking across Costa Rica."
The man introduced himself as Hannibal, a civil engineer from Heredia. He spoke astonishing English, and after comparing notes on bicycles, Hannibal agreed to let me interview him.
I couldn't resist the "Hamburguesa Bambú," the hotel's signature burger, a devilish combination of beef, ham and fried egg. I chatted about Puerto Viejo with the waitress, a peppy young woman in her sixth month of pregnancy. When our conversation petered out, I watched part of a soccer game at the bar before retiring to bed. I felt sublime – I had left the highway behind, the road had treated me well, and Puerto Viejo was as pleasant as a small town could be. I had seen no accidents, faced no thunderstorms, and suffered no flat tires. I sank into my pillow and fell deeply asleep. I felt optimistic about the next few days.
Unfortunately, my good luck wouldn't last. Things were about to get much, much harder.
 •
Pura Vía is an 11-part travel series about biking across Costa Rica. Check out the next episode on Sept. 1.
Robert Isenberg is a writer and photojournalist for The Tico Times. He is the author of numerous books, plays and documentaries. Visit him at robertisenberg.net.