A police investigation that lasted months culminated Sunday with the arrest in northern Costa Rica of six suspected drug traffickers, along with their small aircraft, 400 kilograms of cocaine and $1.5 million.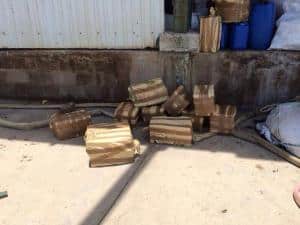 Judicial Investigation Police, or OIJ, had a private landing strip staked out in Bebedero de Cañas, in the northwestern province of Guanacaste, and agents were ready when a small Cessna aircraft from Guatemala, piloted by a Mexican man and co-piloted by a Costa Rican, landed with a bundle of cash. The plan was to unload $1.5 million, fuel up, and load the plane with the cocaine shipment.
According to the OIJ, the plane's final destination was Mexico.
Police have not yet released the names of the suspects in custody, and a press conference is planned for Monday morning.