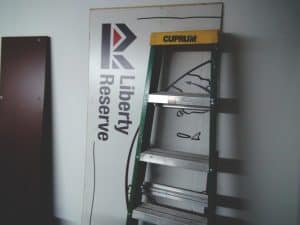 A key defendant in the U.S. prosecution of the defunct digital currency company Liberty Reserve pleaded guilty on Thursday to federal charges of conspiracy and operating an illegal money remitting business, Reuters and Bloomberg reported yesterday. He could face up to 30 years in prison, although a sentencing judge could take into account his cooperation with authorities. 
Azzeddine El Amine, 47, was a principal of the Costa Rica-based company, which the United States accuses of helping to launder some $6 billion in mostly illicit profits from activities including drug trafficking, credit card fraud and child porn. El Amine was arrested in May 2013 in Spain, along with Liberty Reserve founder Arthur Budovsky. Budovsky is currently fighting extradition to the U.S. to face charges.
El Amine admitted his plea Thursday to U.S. District Judge Denise Cote in New York. As Bloomberg News reported:
"I admit that I was involved in a conspiracy to commit money laundering," El Amine told Cote today [Thursday]. He said that he worked as an assistant to Arthur Budovsky, a Liberty Reserve founder, and that the firm moved money for criminals.
El Amine is the second Liberty Reserve defendant to plead guilty in a case U.S. Attorney Preet Bharara has called one of the biggest money laundering indictments in U.S. history. Liberty Reserve co-founder Vladimir Kats, arrested in New York, pleaded guilty last October to charges of money laundering, operating an unlicensed money transmitting business, receiving child porn and committing marriage fraud.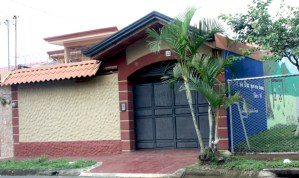 El Amine also told the court that Liberty Reserve facilitated "credit card fraud and Ponzi schemes," according to Bloomberg.
None of this bids well for Liberty Reserve co-defendant Maxim Chukharev, whom The Tico Times profiled last December. Chukharev, 28, who immigrated to Costa Rica from Uzbekistan with his parents and brother 15 years ago, was extradited to the U.S. last March after spending nearly a year in a Costa Rican jail. He admits working for Liberty Reserve as an information technology employee, but denies knowing about illicit activities or violating Costa Rican law. He is scheduled to go on trial in April 2015.
Other defendants named in the 2013 indictment include Ahmed "Alex" Yassine, Allan Esteban Hidalgo and Mark Marmilev. Marmilev was arrested last year in New York and pleaded not guilty.
Yassine, born in Morocco and naturalized as a Costa Rican following a 2006 marriage, and Hidalgo both live in Costa Rica and have not been arrested. Costa Rica's Constitution prohibits extradition to the U.S. of Costa Rican citizens.
El Amine's home in Heredia, north of the Costa Rican capital, was one of several homes and offices raided by U.S. and Costa Rican officials in May 2013. During those raids, Costa Rican authorities seized several luxury automobiles, including two Jaguars, three Rolls Royces, a Mercedes-Benz, and a sport motorcycle.