Fourth of July Picnic
Hot dogs! Games! "The Star-Spangled Banner"! Celebrate Independence Day with the U.S. expat community on the grassy outskirts of San José. Hosted by The American Colony Committee, the Fourth of July Picnic has been a beloved annual celebration since 1961. Read more about this all-American event here.
The picnic takes place July 4 at the Cervercería Nacional, near the Juan Santamaría International Airport, outside San José. Gates open from 9 a.m.–1 p.m., entrance costs ₡5,000 ($10). For more information, visit the American Colony website.
World Cup: Costa Rica vs. Greece
Costa Rica begins a new round at the World Cup by battling Greece this Sunday. Time to bust out that vuvuzela.
The game starts at 2 p.m. Visit designated "fan zones" in the Plaza de la Democracia or Avenida Escazú for public hi-def screenings. Check out all of our World Cup coverage by clicking on the hashtag #Brazil 2014.
LGBT Pride Parade
Celebrate sexual diversity at this massive, all-inclusive event. The parade features floats, music, and ornate costumes. Read our preview here.
Parade takes place June 29 on Paseo Colón, downtown San José. 10 a.m. Free.
Canada Day
It was on July 1, 1867, three British colonies united to become Canada. While "Le Fête du Canada" doesn't receive a massive celebration, and the Canadian Embassy already had a private celebration on July 27, consider sending kind words to your favorite Canadian expat.
Canada Day takes place July 1.
Music: Sonámbulo Psícotropical and 11:11
Costa Rica's favorite tropical jam band plays El Observatorio in San José, with amazing indie upstarts 11:11 opening. If you haven't seen 11:11, check 'em out!
Concert is June 27 at El Observatorio, Los Yoses, 9 p.m. Entry: ₡3,000 ($6). Info: Facebook event page.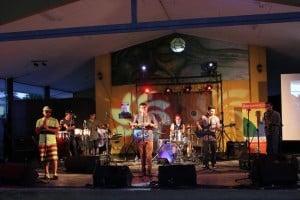 Music: BioFestival 2014
This festival incorporates both music and environmental workshops in the Caribbean slope town of Pococí. Catch the last two days of this green-themed event.
Festival continues through June 29 at Casa de la Cultura in Pococí, Guapiles, Limón Province. Free. Fri., 8 a.m. – 10 p.m.; Sat., 7 a.m. – 7 p.m.; Sun., 12 p.m. Info: RedCultura site.
Music: Vocal Rinse
A cappella sextet Enjuague Vocal plays three-night engagement in Jacó.
Enjuague Vocal performs June 27-29 at Teatro Jacó, downtown Jacó, Puntarenas. Fri. & Sat., 8 p.m.; Sun., 7 p.m. General, ₡5,000 ($10). Residents and Students, ₡3,500 ($7). Info: Teatro Jacó website.
Music: Leaf.fm Music Festival
Thanks to the phone app "Leaf.fm," San José hipster club Steinvorth hosts eclectic musical artists this weekend, including Zópilot!, Sr. Tijeras, Passiflora, and others.
Leaf.fm Music Festival plays June 28 at El Steinvorth, downtown San José. 9 p.m. ₡3,000 ($6). Info: Steinvorth website.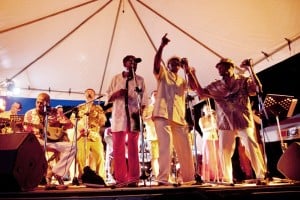 Music: Second International Calypso Festival
One of the Caribbean's most revered musical genres gets center stage this weekend, thanks to the International Calypso Festival. Artists include Johnny Dixon, Cantoamérica, Calypso Limón Legends, and many more.
Festival performs July 4-6 at the Alfredo Gonzales Flores Park, Cahuita, Limón Province. Musicians perform all day. Free. Info: Event Facebook page.
Theater: "The Sad Girl and the Madman"
This drama won Best Latin American Play at the Escena Viva theater festival. Catch this Spanish-language production produced by The National Theater Company.
"El Loco y La Triste" performs June 27-29 at Teatro 1887, downtown San José. Fri. & Sat., 8 p.m.; Sun., 7 p.m. ₡4,000 ($8). Info: RedCultura.
Theater: "The Drummer" Children's Festival
This children's festival incorporates puppets, skits and storytelling. The story takes its name from Juan Santamaría, Costa Rica's famous war hero and drummer boy.
El Tamborcillo Festival performs June 29 – July 13 at the Juan Santamaría Museum, Alajuela. Daily at 6 p.m. ₡500 ($1). Info: RedCultura.
Good Deeds: Reusable Bag Day at Auto Mercado
Bring a reusable shopping bag to Auto Mercado to help the environment.
Auto Mercado will encourage reusable bags on Sat., June 28.
More Good Deeds: Animal Rescue Collection
Drop off food, medicine, pet shampoos, and anything else that might help our furry friends. Hosted by Rescate Animal.
Collection takes place June 27 at the Law School, UCR Campus, San Pedro. 9 a.m. – 4 p.m. Info: Rescate Animal Facebook page.
Art: "Dirty Game"
Costa Rican artist José Miguel Rojas González explores the nature of winning and losing in this subversive series.
"Juego Sucio" continues through Oct. 11 at the Central Bank Museum, Plaza de la Cultura, San José. 9 a.m.–5 p.m. ₡5,500 ($11). Info: Museos Banco Central website.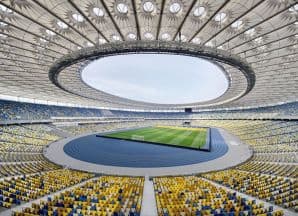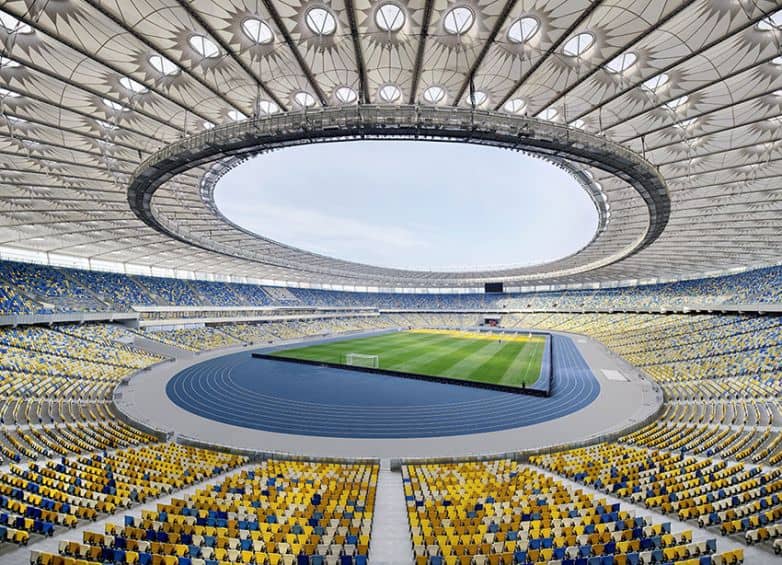 Exhibit: "Cathedrals of Soccer"
This photographic exhibit illustrates the beauty of the soccer field – not the game itself, but the stadiums where games take place.
"Catedrales del Fútbol" continues through Aug. 1 at the Spanish Cultural Center, Barrio Escalante. Mon.-Thu., 8 a.m.–4 p.m.; Fri., 8 a.m.–2 p.m. Free. Info: Centro Cultural de España website.
Theater: "Run for Your Wife"
What's worse than one dysfunctional marriage? How about two? Teatro El Triciclo presents this polygamous farce by Ray Cooney. See how the jokes translate in a Spanish-language production.
"¡Corre Por Tu Mujer!" plays at Plaza Tempo, Barrio Lujan, San José. Fri. & Sat., 8 p.m.; Sun., 7 p.m. ₡5,000 ($10). Info: Teatro El Triciclo website.
Art: "The Day We Became Contemporary"
The Museum of Contemporary Art and Design celebrates 20 years of cutting-edge arts with a comprehensive, retrospective showcase.
"El Día Que Nos Hicimos Contemporáneos" continues through Sept. 5 at the Museum of Contemporary Art and Design, Downtown San José. Mon.-Fri., 9 a.m.–5 p.m. Residents ₡1,000 ($2), foreigners ₡1,500 ($3), students ₡500 ($1). Info: MADC website.
Drawings by Fernando Carballo
Master draftsman displays his diverse body of work at Casa del Artista.
Exhibit continues through June 30 at Casa del Artista, Guadalupe. Mon.-Fri., 8 a.m.–8 p.m.; Sat., 8 a.m.–4 p.m. Free. Info: Official website.
Art: "A Family Portrait of Helvetica"
This dual exhibit features a fascinating exploration on the typeface Helvetica, by artist Mimiam Hsu.
"Retrato Familiar en Helvética" and "Ojalá el Sol Me Esconda" display through June 28 TEOR/éTica Gallery, Barrio Amón. Free. Info: TEOR/éTica website.
Art: Great Painters Exhibit
Paintings by Picasso, Matisse, Renoir and Andy Warhol arrive in Costa Rica. Presented by the National Gallery, this collection incorporates 158 artworks and celebrates the 20th anniversary of the Costa Rican Center of Science and Culture, based in the former penitentiary.
"Herencia del Arte" takes place April 28–June 28 at the National Gallery in Barrio México. Mon.-Fri., 8:30 a.m.–4:30 p.m.; Sat. & Sun., 9:30 a.m.–5 p.m. Free. Info: National Gallery website.
Theater: "Journey to the Center of the Earth"
The classic Jules Verne science-fiction story receives an innovative Spanish-language adaptation at Teatro Espressivo. Enjoy this family-friendly afternoon adventure.
"Viaje al Centro de la Tierra" takes place May 8-July 13, Teatro Espressivo, Tres Ríos, Cartago. Sat. & Sun., 3 p.m. ₡6,000 ($12). Info: Teatro Espressivo website.
Theater: "Baroque Café"
A variety of Spanish-language one-act plays make up this comic revue.
"Café Barroco" takes place through July 6, Teatro Espressivo, Tres Ríos, Cartago. Fri. & Sat., 8 p.m.; Sun., 6 p.m. ₡5,000-10,000 ($10-20). Info: Teatro Espressivo website.
Enamorate de tu ciudad
Yes, you can get gaga for San José – especially when the Culture Ministry is sponsoring Enamorate de tu ciudad, or Fall in Love With Your City, a year-long celebration of art, culture and urban parks. Check back for games, workshops, presentations and surprise performances.
Fall in Love with Your City takes place on Saturdays in various parks in downtown San José. 9 a.m.-5 p.m. Free. Info: Enamorate de tu Ciudad website.