RIO DE JANEIRO, Brazil – For most Brazilians, winning a World Cup on home soil would be priceless. For companies ranging from retailers to airlines, the event is bad for business.
More than two-thirds of malls expect a "significant" drop in traffic during the World Cup next month as soccer fans stay glued to their TVs and shopping centers restrict hours because of public holidays, an Ibope poll released May 13 shows. Retail sales in March fell the most since May 2012 on a monthly basis. Banco Santander says a drop in business travelers will cut sales for airlines like Gol Linhas Aereas Inteligentes. Hotels and restaurants are also bracing for a slowdown.
With less than a month to go before the games kick off, the international soccer championship isn't giving Brazil's sluggish economy the lift supporters like former President Luiz Inacio Lula da Silva and Finance Minister Guido Mantega had hoped for. Latin America's largest economy missed a chance to use the World Cup to fuel long-term growth by not following through with all planned projects to modernize infrastructure, while economic activity in the short term isn't likely to get a boost, said William Nobrega, managing partner at The Conrad Group, an investment advisory firm for private equity.
"It would have had a positive impact not only on short- term but also long-term economic growth — that didn't happen," Nobrega said by telephone from São Paulo. The World Cup will "at best" have a neutral impact on gross domestic product.
The tournament comes at a time Brazil is heading toward its fourth straight year of GDP growth below 2 percent. The prospect of host cities granting more days off may hurt the economy further, Santander said in a report dated May 9.
Brazil's retail sales in March unexpectedly fell 0.5 percent from February, the national statistics agency said Thursday in Rio de Janeiro. That's below forecasts from 30 economists surveyed by Bloomberg, whose median estimate was for flat sales.
"With a substantial number of additional holidays during the 32 days of the tournament, our economics team expects a slowdown in economic activity that could impact all companies," Santander analysts including Pedro Balcao-Reis said.
Retail businesses like clothing, pharmacy and gasoline stations are also expected to see a decline in sales during the period, according to Moody's Investors Service analyst Barbara Mattos.
"Possible holidays during the games damage the companies' productivity as they won't have the same number of working hours," she said in an email.
UM Investimentos, a brokerage in Rio, is one of those companies.
"Volume is lower on the days of the games," Chief Executive Officer Marcos Maluf said, adding that the day after a game trades will be back to normal.
Brazil's national air regulator, known as Anac, expects carriers to change routes ahead of the games to adjust for lower-than-expected demand. As of May 1, airlines had sold 21 percent of the seats on flights in June to and from the 12 host cities, Anac said Wednesday in an emailed response to questions.
Santander estimates that Gol's revenue during the month- long event will be cut by about 13 percent, as an increase in tourists won't be enough to offset a 70 percent drop in business travelers. The negative impact on bigger rival Latam Airlines Group SA will be about half of Gol's as Brazil represents 50 percent of the company's carrying capacity, the bank's analysts wrote.
"As corporate clients pay much higher prices, even with the expected increase in leisure prices, the overall impact on prices should also be negative," the analysts said. "We expect a negative impact on both volume and prices."
Santander declined to make the analysts available to comment further. Gol declined to comment in an emailed statement, while Latam's Brazilian unit didn't respond to a phone call seeking comment.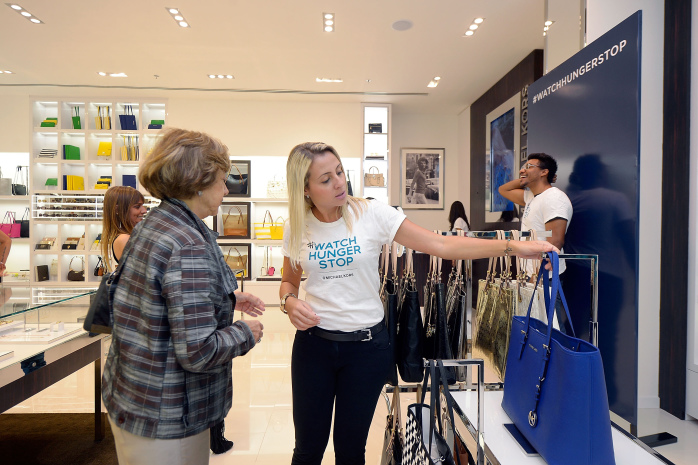 Hotels in São Paulo, South America's business hub, are also hurting.
While World Cup hotel occupancy rates in Rio are above 90 percent, only about 30 percent of the rooms are booked in São Paulo, where the opening game takes place on June 12, said Joel Renno Jr., director for strategic development at Hotel Urbano, a Rio-based online travel agency. Agencies blocked a large number of rooms in São Paulo, hoping to boost rates for a surge in demand that never followed, he said.
"There was overshooting, everybody is much more bullish than what's really the situation," Renno Jr. said on May 6. "What we have heard from the market is that it's about to start a process of super-aggressive promotions from hotels, with rates dropping drastically."
To be sure, the World Cup is turning out to be a financial boon for some Brazilians. Real estate broker Norbert Hartmer said he is renting luxury apartments to Asian billionaires in Rio's best neighborhoods for as much as $180,000 for the month.
"For them, this is nothing," he said in an interview.
A three-bedroom residence in Leblon, Rio's most exclusive neighborhood, goes for an average of 3,500 reais ($1,590) a day during the World Cup, according to Rio's regional real estate brokerage council, called Creci.
The Brazilian government expects the event to mobilize 3.7 million local and foreign tourists, generating 6.7 billion reais in spending linked to the tournament, according to a May 13 statement from the country's communication secretariat.
Some host cities including Rio, where the tournament's final will be played on July 13, have declared public holidays on game days to try to ease traffic jams.
"Productivity levels for Brazil during the entire month of the games are just going to go through the basement because you are going to have rolling holidays," The Conrad Group's Nobrega said. "Even without official holidays, there are a lot of people who are just not going to go to work."
With assistance from Peter Millard and Tariq Panja in Rio de Janeiro.
© 2014, Bloomberg News