WASHINGTON, D.C. – Central America is a region rife with problems of inequality, political corruption, weak institutions, poverty, displaced and marginalized populations, and a history of violence.
Two journalists who are part of a group of fellow scribes who spent several years looking at those issues and trying to understand them have compiled enough stories to turn them into a book. That's how "Crónicas negras: Desde una región que no cuenta" (Dark Stories: From a Region That Doesn't Count) was born.
Carlos Martínez and José Luis Sanz, journalists for Salvadoran digital newspaper El Faro's "Sala Negra" section on crime and violence in Central America, discussed their work during a recent trip to the Inter-American Dialogue in Washington, D.C.
"We are in the United States because we're looking at the gangs to understand their origins and to see the trajectory of those groups that have a presence here in the Washington area, such as the Mara Salvatrucha," Sanz said. "No doubt that immigration, whether it is coming here during the civil wars or going back starting in the 1990s [when the U.S. government began large-scale deportations of gang members], plays a big role, and we're here to look at that further."
It was a failure to really look deep at the cause of violence that prompted the book project, Sanz added.
"We started doing this type of work because, in our view, journalism in Central America has failed miserably in explaining violence in Central America," Sanz said. "I say 'absolute failure' because we have spent page after page and hour upon hour writing and talking, but we have yet to explain a thing."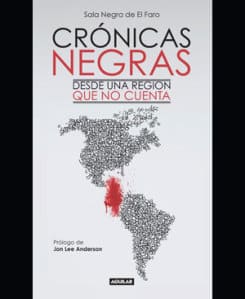 The journalists looked at gangs in particular because it is a complex issue that is not easily explained away.
"Gangs in Central America are evolving; they're not static. The ground is fertile all over Central America for them," Sanz said. "Anything governments do, of course, has an impact on gangs. And gangs are not homogeneous. They are different in different countries, … even here in the United States. The Mara Salvatrucha in Los Angeles is different than it is on the East Coast. That's why we delved deep into this issue, to understand all that."
Many in the Central American region have short memories, Martínez added. "And there really isn't any evidence that governments have made it a priority to have serious societal investment, such as in education, health care, etc. We haven't been transparent about it."
The book tells 18 stories of how regional governments have embraced the culture of violence as a way of life. And gang violence and the gang culture is just a part of the problem.
"Different types of violence continue to be the method of political dialogue in Central America," Sanz said. "And many turn a blind eye to it, such as domestic violence, violence against children, against women. We can talk about gang violence forever, but until we deal with the other types of violence, Central America will continue to express itself with violence."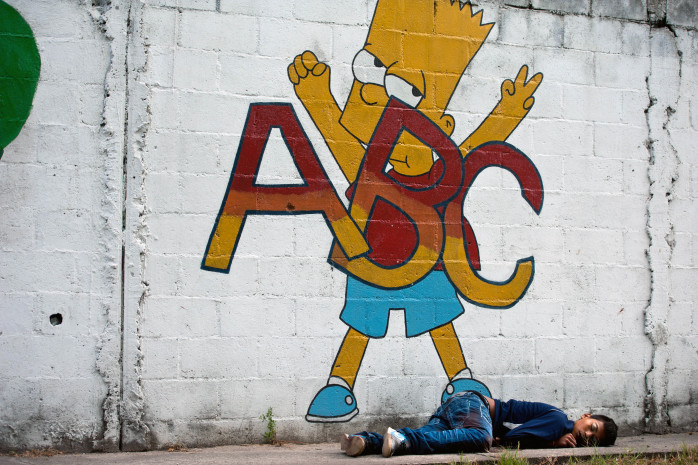 Sanz and Martínez also spoke at length of the hard-won gang truce in El Salvador, which was used as a key issue in that country's recent presidential elections. The 2012 truce between the country's two most well-known gangs, the Mara Salvatrucha and Barrio 18, has been credited with halving the country's homicide rate, but that truce has been threatened by an uptick in violence and the discovery of a mass grave late last year that authorities say could be related to gang violence.
"We're all waiting to see what the new government will do with the gang truce, but one aspect we can look at is the involvement of the vice president-elect," Sanz said. "Óscar Ortiz is the mayor of one of the 11 municipalities that were designated as violence-free, and he told us that he already had been working for years on various ways to deal with gangs. That could be a sign of how the new government is going to handle the truce."
For more information or to purchase the book, click here.