The scene was festive at the National Theater Tuesday night, as staff members and supporters sipped wine and ate hors d'oeuvres in the café of the country's most distinguished playhouse. On the surface, the private party was to celebrate "Mayo en Verde," the latest art exhibit in the José Luis López Escarré Gallery, for which The Tico Times is a sponsor. The group show includes the painted landscapes of 12 artists, each representing the theme "Green May."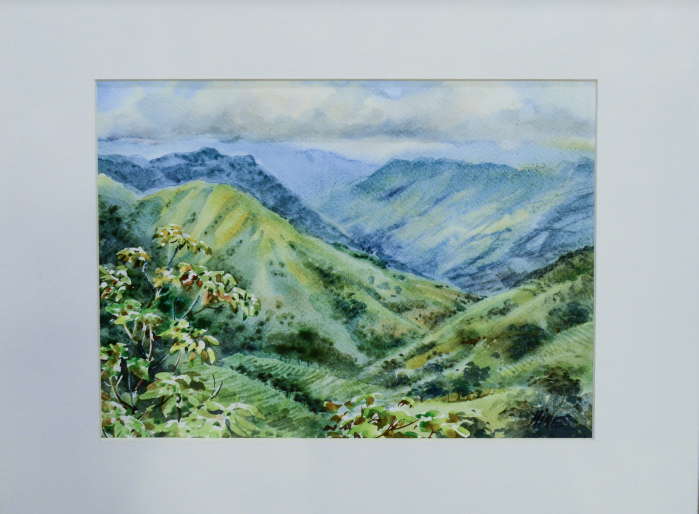 But the National Theater has much to celebrate: After months of labor, the stage has been refurbished, and the first phase of an ambitious renovation project is nearly complete. This month, the main auditorium will open its doors for the first time since work began. While the café has remained open throughout the project, and the lobby space has been used for afternoon concerts, patrons will now enjoy the theater's regular programming: May brings a production of "King Lear," The Tico Jazz Band, The National Symphony Orchestra, and the play "La Bruta Espera" in its studio theater.
During a short speech for attendants, general director Adriana Collado-Chaves alluded to the theme of "Mayo en Verde." The green watercolors of trees, rolling hills and even bicyclists punctuated the feeling of renewal. Like the changing season, when abundant rains turn Costa Rica's try landscape green again, the theater also blossoms.