In 24 simultaneous raids early Saturday morning in the northwestern province of Guanacaste, Judicial Investigation Police took down a well-coordinated international human smuggling ring that operated in both Nicaragua and Costa Rica. Police had known about the criminal network for 10 years, but only had been able to collect enough evidence to disrupt it in the past seven months.
The raids began at 6 a.m. Saturday morning in the northern Costa Rican cities of La Cruz, Liberia and Bagaces. OIJ agents arrested at least 14 suspects, including five police officers, and discovered 47 Nicaraguan citizens without legal immigration documents in a stash house in Liberia, awaiting transportation to San José.
The owner of the house, a 30-year-old Costa Rican woman, also was detained.
The Tico Times first reported on the human smuggling ring last November, including the difficulties investigators confronted in building a case due to the criminal network's changing modi operandi. It also appears that members of the gang often were tipped off by several local police officers.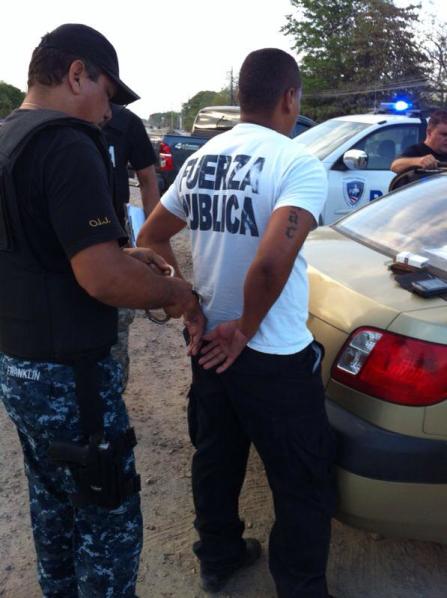 On the Costa Rican side of the border, the operation was run by the criminal gang Los Katanos, well known in the area both to police and local residents. Members of Los Katanos worked with another gang in Nicaragua, who smuggled mostly Nicaraguan immigrants across the border and handed them over to members of Los Katanos. Immigrants were kept in homes in northern Costa Rica until they could be transported to San José.
According to investigators, smugglers usually charged each person only $130-160 for the trip, and victims were smuggled in customized vehicles with tinted windows and reinforced suspension, enabling the transport of up to 12 people per vehicle. The group operated in caravans of six or more vehicles, with the first serving as a lookout for police checkpoints. To avoid those checkpoints, which are common near Costa Rica's northern border with Nicaragua, smugglers drove their human cargo to mountainous farms in La Cruz, Liberia and Abangares, where they waited until police left and the roads were clear.
Of the five police officers arrested, three worked in Bagaces and two in Liberia. In San José, three suspected members of the Nicaraguan criminal organization were arrested, along with six Costa Ricans. OIJ agents seized at least four vehicles, several cellphones and documents, and more arrests are expected as police pursue additional suspects.
Last November, Liberia's Assistant Prosecutor Liliana Zamora told The Tico Times:
We have identified organized crime networks that are working with immigrants traveling in both directions, including Nicaraguan immigrants and those who come from Africa, Asia and South America.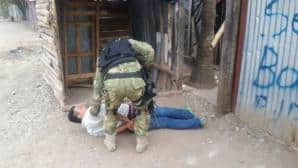 The Tico Times first learned of the human smuggling ring on Oct. 29, when Costa Rican National Police in Liberia detained two African immigrants from Somalia and one from Eritrea. The three men were part of a group of 14 citizens from African countries – 13 men and one woman – who entered Costa Rica from the Panamanian border crossing at Paso Canoas earlier the same day.
At the time, Zamora said authorities faced challenges in dismantling the ring because victims are uncooperative and afraid of deportation or retaliation by smugglers.
But that same month, police got a break in the case, tipped off by a confidential informant with information that allowed investigators to begin building their case, culminating in Saturday morning's raids.
The suspects were placed in preventive detention and could face up to eight years in prison if convicted. The arrested police officers could face up to 10 years in jail.
Recommended: Police in Costa Rica's northwestern province losing battle against immigrant smuggling rings
Correction: Earlier versions of this story incorrectly described the criminal operation as a "human trafficking ring." In this case, the operation was focused on transporting persons from one country to another, not necessarily for their exploitation. While we do have previous statements indicating the same criminal band is involved in cases of human trafficking, this case does not include those charges. Trafficking has been changed to smuggling in the story to more accurately describe the case. We regret the confusion.