WASHINGTON, D.C. – United States Pentagon chief Chuck Hagel will depart Wednesday for Mexico City to hold talks with his counterparts from Canada and Mexico aimed at bolstering Washington's security ties to its neighbors.
Hagel's three-day trip to Mexico and Guatemala will underline "America's commitment to this region," spokesman Rear Admiral John Kirby told reporters.
The visit follows a Pentagon announcement for a planned sale of 18 Apache helicopters to Mexico.
Kirby said the helicopters would "improve the security of a strong, strategic partner in Mexico, both in terms of combating organized crime and drug trafficking."
The Pentagon has informed the U.S. Congress of the planned arms sale, officials said.
Hagel was due to begin his trip with a stop at Ft. Bragg, in North Carolina, to meet with special operations troops who lead training missions in Latin American countries.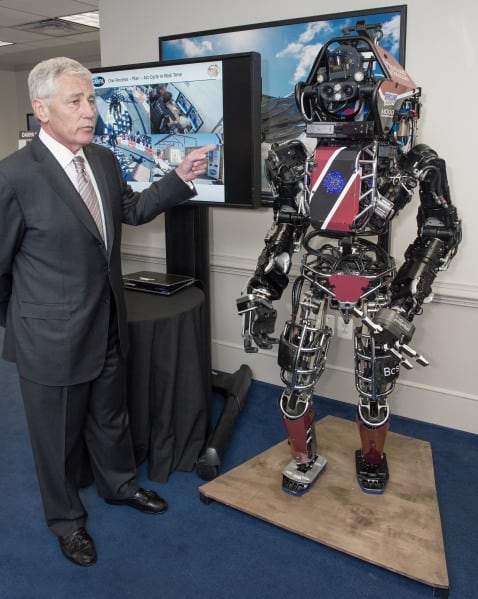 He will then fly to Mexico City to attend the second gathering of defense chiefs from the U.S., Canada and Mexico.
"This ministerial, which first met in 2012, provides an opportunity to expand our bilateral defense ties with Canada and with Mexico," as the countries "confront shared security challenges," Kirby said.
While in Mexico, Hagel will lay a wreath at the monument for the 201st Mexican Air Force Squadron that fought alongside U.S. forces in the Pacific campaign during World War II, he said.
After Mexico, Hagel will travel to Guatemala, in the first visit to the country by a U.S. defense secretary since 2005.
Hagel was due to visit U.S. troops carrying out medical training with the Guatemalan military, Kirby said.