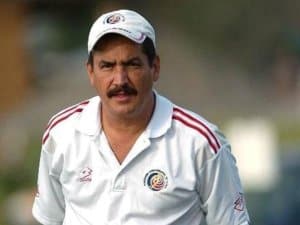 Juan Diego Quesada was relieved of his duties as head coach of the Under-17 Women's National Team less than a month after Costa Rica's dismal performance in the World Cup hosted by the country.
Costa Rica lost all three of its matches in the World Cup that took place here last month. By the end of the last contest — a 2-1 loss to Zambia — fans were chanting for Quesada's ouster. It didn't take long for the Costa Rican Football Federation to come to the same conclusion. The federation announced that it would "dispense with the services" of Quesada in a press release sent out Wednesday night.
Costa Rica, the first Central American country to host a FIFA World Cup event, gave supporters little to cheer about in the team's three matches. Costa Rica scored its lone goal of the tournament in the defeat to Zambia — after the squad suffered shutouts against Venezuela (3-0) and Italy (1-0). The Under-17 Women's World Cup took place in Costa Rica from March 15 to April 4, with Japan defeating Spain to win the championship.
A Costa Rican women's national team has never won a World Cup match at any level.  The Under-20 Women's squad will have a chance to achieve the country's first female World Cup victory this summer in Canada.