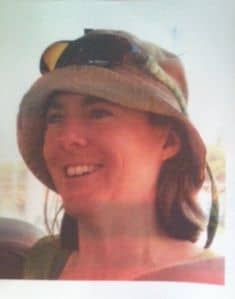 UPDATE: According to the Nicaragua Dispatch, Karen Colclough was strangled to death. Police arrested Nicaraguan man Fernando Antonio Aburto, 35, and consider him the primary suspect.
He was connected to the crime after he sold a camera he allegedly stole from Colclough to a local resident for $27. Aburto apparently had a lengthy criminal record.
Colclough, 37, had worked in Wyoming with developmentally disabled adults for the past decade. She was in Nicaragua on a mission trip organized by the Presbyterian Church of Jackson Hole and Agros International of Wyoming, according to Planet Jackson Hole.
Her pastor confirmed to the paper that Colclough's body was found near the hotels where the missionary group was staying. Agros International described the circumstances of Colclough's disappearance in a Facebook post earlier in the week:
On Friday, the group's work was completed and as is the usual custom with Agros trips, the team had assembled for an end-of-trip debrief at the Barcelo Montelimar, a beach resort near Montelimar, Nicaragua. Montelimar is 62km/38 miles southwest of Managua. There were no scheduled work sessions or activities that day; the group planned to meet for dinner that evening. Volunteer Karen Colclough checked in with staff to say she was going for a run on the beach, and did not return to connect with the team for dinner as planned.