It can be challenging to find a good selection of beer in Costa Rica, but for the throngs of people who attended the third annual Craft Beer Festival Saturday at Avenida Escazú, the more relevant challenge was figuring out which beers to try. There were 37 brews in all, and festival-goers each paid $30 for the right to sample just 20 of them.
Crowds gathered around stands set up by brewers from throughout the country in the largest Craft Beer Festival to date. More than 3,000 people attended this year's festivities, according to organizer and CR Craft Brewers Association President Luis Arce, compared to just 400 the first year and 2,000 people last year. The growth in attendance coincides with Costa Rica's burgeoning craft beer movement.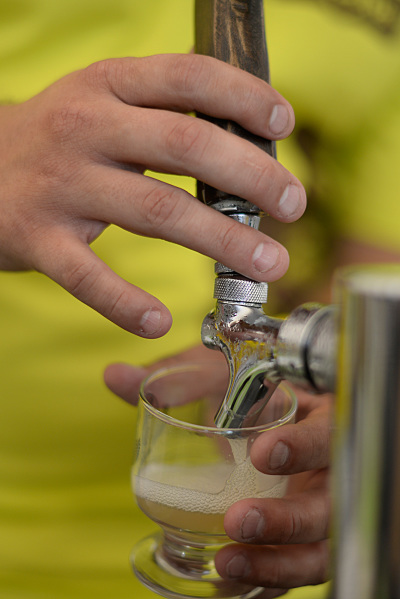 You wouldn't guess it from the lively scene at the festival, but craft brewing only officially arrived in Costa Rica in 2010. Initiated by Costa Rica's Craft Brewing Company – which completed the permitting process that year – the craft brewing trend continues to leave a bold impression on the tongues of many Tico tasters. Luís Fernandez, brewmaster at Fercas Brew Pub, compared these innovative new beers with the country's national beers: "Imperial is like, you know, water. I used to love Imperial. I still love it," he joked. "It's for breakfast."
Microbreweries offer palette-expanding chocolaty beers like Mamacandela from Treintaycinco, fruity options like Mango Mae from Perro Vida and hoppy selections like the Rubia from La Selva, among more than three dozen choices. Participants included a number of commercial breweries and brewpubs, and also many up-and-coming operations that have yet to become licensed.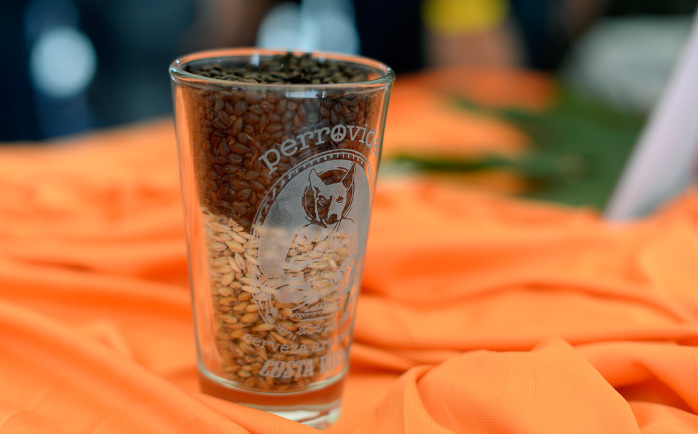 Perro Vida, a commercial brewer based on the edge of the rainforest near Manuel Antonio, took the top prize last year at the festival's homebrew competition thanks to its Massive Mastiff IPA. This year, because the brewery had expanded so much, it was no longer eligible for the contest, which welcomes only the smallest brewing operations.
"People are willing to travel for good beer," observed Kyle Kersey, a business partner with Perro Vida. "It just melds perfectly with what Costa Rica is all about."
While Kersey reveled in the growth of the company and the festival, many of the newer enterprises took their initial steps in building a name. Treintaycinco, Calle Cimarrona, Perro Vida, Pezuña Negra and Perra Hermosa all managed to obtain licenses in 2013, and are now for sale in local bars, particularly Barrio Amon's Stiefel Pub.
Navigating the bureaucracy to obtain permitting was complicated, said Carlos Sánchez of Treintaycinco. He doesn't envy the microbreweries still facing the struggle his business emerged from last year, but pushing through the red tape has already proven worth the effort. After his business finally obtained the permits, "we started to sell the beer in more bars and restaurants."
"Actually now we have a production of 60,000 liters each year," Sánchez said.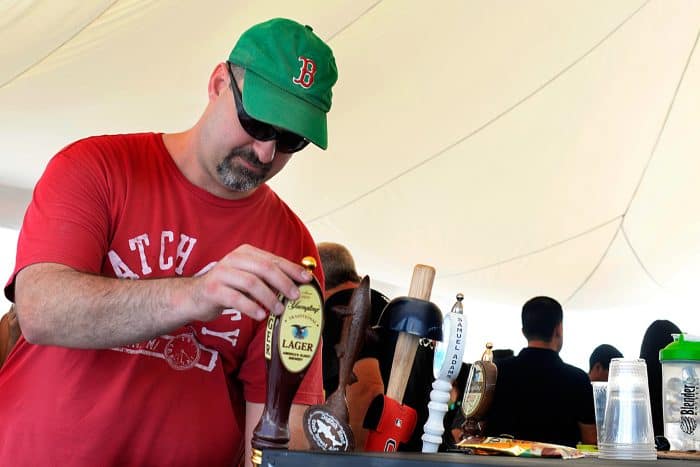 At the festival, thirsty attendees expressed a desire to partake in craft beer more often. The country's increasing fascination with variety gives hope to new brewers that the market will keep expanding — and that perhaps the permitting process will get smoother.
Ryan Ackerman, brewmaster at the Malpaís-based brewery Perra Hermosa, said his operation may join others to start a cooperative. "We've found that's the best way to do it here," he said. "Order together, work together, trust each other."
Festival-goers ranged in age and nationality as they imbibed in the vast selection of beers on tap Saturday. Live music blared. The smells of French fries and crispy squid wafted from the booth of seafood restaurant Product C. And crowds of happy people wielded innovative and tasty beverages that five years ago they couldn't have imagined.
Next year the event will grow bigger still, organizers say. The festival likely will have to move to a larger venue in 2015 to contain all of Costa Rica's craft brew enthusiasts.