MANAGUA, Nicaragua – Nicaraguan President Daniel Ortega has asked his country's legislature to pass a bill giving him complete control over the management of the country's forests, which have been clear-cut in an "extraordinary" manner during the last 20 years, said an official source on Thursday.
Ortega is selling the bill as a way to combat ongoing deforestation by logging companies, but local Nicaraguan media have accused the Sandinista president of having links to at least one of those companies.
Ortega seeks the ability to control requests for forestry exploitation, supervise logging businesses and promote "the rational and sustainable use of the forests," according to the bill, which Ortega sent to the National Assembly in February.
According to the proposed reform, the "presidency will assume control of the forestry administration in all national territories."
Nicaragua is losing an estimated 70,000 to 80,000 hectares of forest per year due to unregulated and illegal logging, despite a government-run reforestation plan being in place, according to the nongovernmental organization National Recycling Fund (Fonare), based on official data.
"In the last 20 years, 80 percent of [Nicaragua's] forest has been lost. There is an extraordinary deterioration," said geologist William Martínez, in a recent interview with AFP.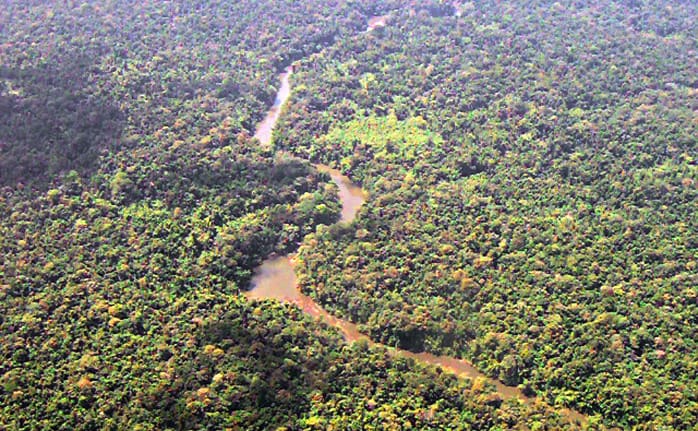 Nicaragua has 56,000 square kilometers of forest, which comprises 43 percent of its territory. The majority of forests is located in the Caribbean region and the department of Río San Juan, according to official data.
Indigenous leaders from the northern Caribbean region of the country denounced the company Alba Forestal — a Nicaraguan and Venezuelan company — as "wood robbers" who are exploiting and commercializing local resources. The comments came from the vice president of the Environmental Commission of Congress, an opposition lawmaker named Boanerges Matus, in an interview with the Nicaraguan daily La Prensa.
There exists "a suspicious silence about Alba Forestal and the resources they are exploiting," because nobody knows "where the wood is heading," said Matus, in reference to the complaints from the indigenous leaders.
A second opposition lawmaker accused Ortega of owning Alba Forestal and passing the reform for his own benefit.
"With this reform, … Ortega will have control of permits for forestry exploitation, favoring his private company, Alba Forestal," lawmaker Eliseo Núñez Morales told La Prensa. "Furthermore, he will avoid any scandal such as the accusations of clear-cutting in the Bosawás." Bosawás is a UNESCO biosphere reserve and considered one of the most important biological "lungs" of Central America.
In the bill, Ortega also aims to take control of an Agricultural Ministry agency charged with overseeing disease epidemics and pesticide regulation.