UN chief, Venezuela foreign minister to discuss deadly protests
CARACAS, Venezuela – Venezuela's foreign minister will meet Tuesday with U.N. Secretary General Ban Ki-moon in Geneva to discuss three weeks of deadly protests that have rattled the oil-rich country.
Fresh anti-government demonstrations took place Saturday, with protesters calling for the release of dozens of activists who have been arrested in confrontations that have left 18 people dead.
The demonstrators, joined by opposition lawmaker María Machado, formed a convoy of some 500 cars and motorcycles and toured the city against government "torture and repression."
The move came after fresh violence on Friday saw pitched battles between security forces and demonstrators.
Ban had urged the Venezuelan government and opposition earlier this week to make concrete steps toward meaningful dialogue to reduce the country's polarization.
The talks between Ban and Foreign Minister Elias Jaua will be held in the framework of a meeting of the U.N. Commission on Human Rights.
It "will be an excellent opportunity to explain how the government is advancing the peace process and what measures are being taken so that Venezuela recovers from these disturbances, these acts of violence," Venezuela's U.N. Ambassador Jorge Valero told news agency Noticias 24.
Protesters vowed to boycott Venezuela's annual carnival celebrations as a mark of respect to the dead.
"We honor the dead. No carnival, there is nothing to celebrate," engineering student Argenis Arteaga told AFP at the protest.
At least 41 people, including several foreign journalists, were arrested during Friday's clashes.
National Guard security forces used water cannons and tear gas to break up student-led demonstrations in the city's wealthy Chacao district.
Hooded protesters set up barricades and responded with a steady barrage of Molotov cocktails.
Maduro has labeled the protests that began on Feb. 4 as a Washington-backed attempted "coup."
He claims that radical opposition leaders have joined students angered by high inflation and goods shortages in plotting to topple his nearly year-old government.
Foreign reporters detained
Among those detained Friday were eight foreigners "held for international terrorism," state VTV television said in a brief statement.
They included U.S. freelance reporter Andrew Rosati, who writes for the Miami Herald, a team of journalists from the U.S.-based Associated Press and Italian photographer Francesca Commissari, who works for the local daily El Nacional.
The Venezuelan Penal Forum said this week that 33 cases of "cruel and inhuman treatment or torture" have been reported to the public ombudsman.
The Venezuelan government said it was investigating 27 cases of human rights abuses, though it provided no details of possible wrongdoing.
Some of the deaths have been attributed to violent clashes with police, but other victims have been shot by unidentified gunmen, whom the protesters have accused of being government agents.
The government has denied all links to such killings.
You may be interested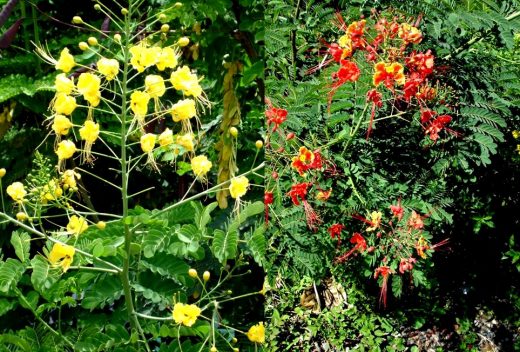 Home Gardening
15532 views
Home Gardening
15532 views
Costa Rica Multipurpose Patio Shrub – Malinche
Ed Bernhardt
-
April 11, 2021
Here's another attractive ornamental that's a favorite Costa Rican backyard patio shrub. You'll find malinche (Caesalpinia pulcherrima) growing in just…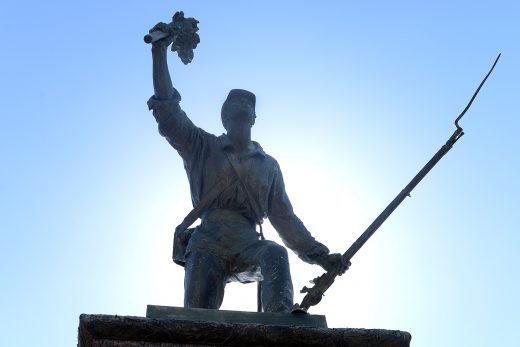 Costa Rica
2480 views
Costa Rica celebrates Juan Santamaría Day
The Tico Times
-
April 11, 2021
Costa Rica, lacking an army since 1948, has relatively few war heroes. Perhaps the most notable exception is Juan Santamaría, a…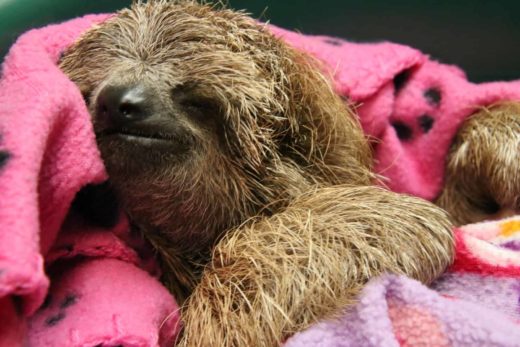 Sloth Sundays
5 views
A sloth for your Sunday
The Tico Times
-
April 11, 2021
Happy Sunday from all of us at The Tico Times!