Guatemalan president spars with US over Chixoy Dam reparations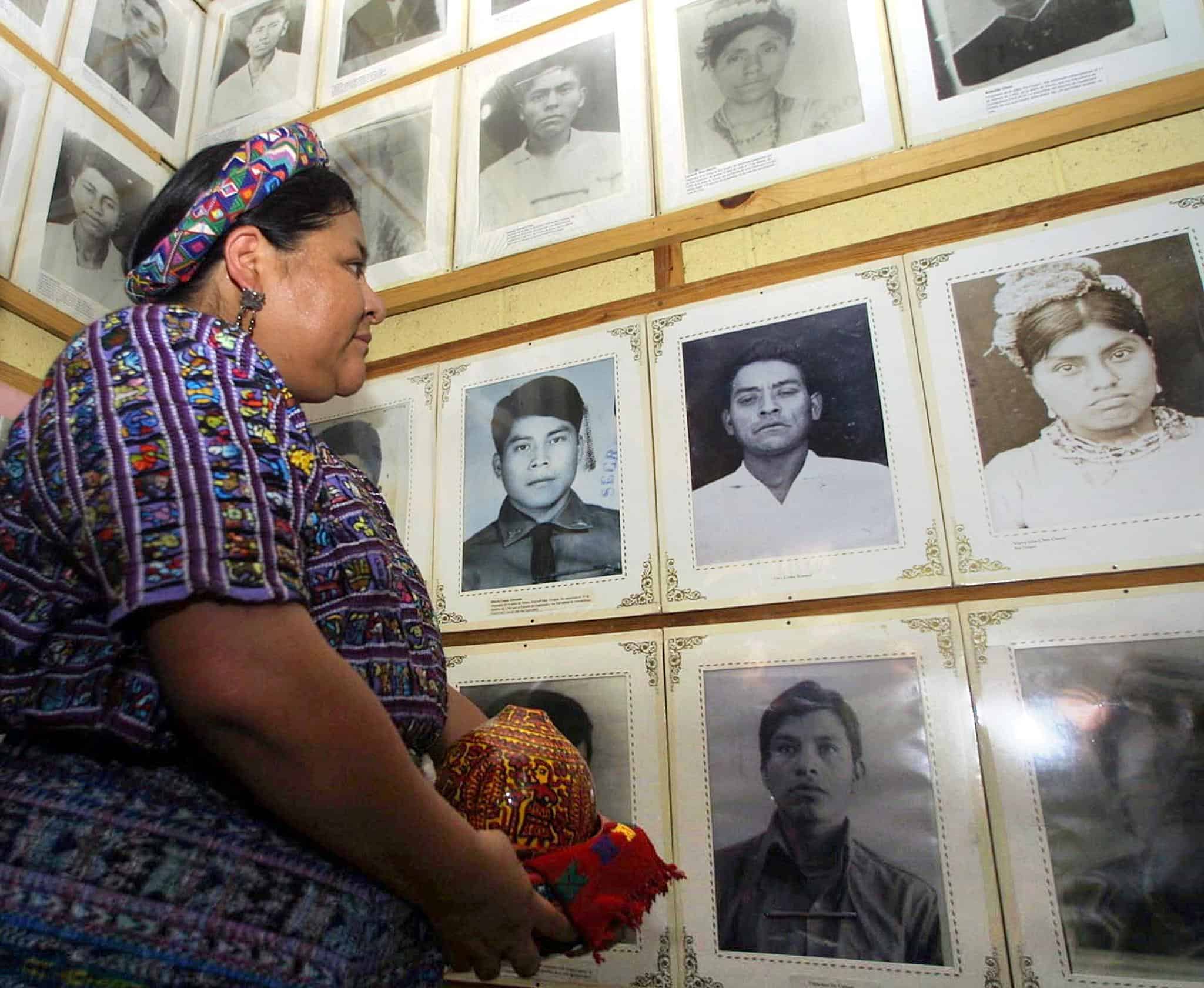 GUATEMALA CITY – In January, the U.S. government suspended military aid to Guatemala after the Central American country failed to deliver on $154.5 million in reparations to survivors of a massacre over a hydroelectric dam built in the 1980s.
The suspension of military aid and the lack of progress with the reparations are fueling an ongoing spat between the two countries.
Located in north-central Guatemala between the departments of Baja Verapaz, Quiché and Alta Verapaz, the Chixoy Dam was built in the early '80s with World Bank and Inter-American Development Bank funds. In the process, 33 Mayan communities were destroyed and some 3,500 people were permanently displaced.
Residents lost homes, livelihoods and land. And 445 Guatemalans who refused to leave or later returned lost their lives, massacred by the Guatemalan government. The mass killing became known as the Río Negro massacre, and by the mid-'90s it was a major point of contention as Guatemala's 36-year civil war drew to a close and widespread human rights violations came to light.
In 2010, following intense international pressure, the Guatemalan government agreed to pay reparations to those who survived the ordeal. These reparations included land grants, $154.5 million in monetary compensation, paved roads and construction of health centers and schools, along with smaller items.
Since then, progress has been slow to nonexistent. Families displaced by the dam now live in communities without electricity, and a recent report on the region by the Guatemalan daily Prensa Libre described families subsisting on a single meal a day and lacking basic necessities like salt. For emergency medical care, a sick person's neighbor or family member must trek to a mountaintop to find a cellphone signal to call the fire department. A doctor in the region reported shortages of medicines, including basic painkillers like acetaminophen.
The U.S. is now attempting to use military aid as leverage to force Guatemala to adhere to the 2010 agreement.
"During construction of the Chixoy Dam in the 1970s and '80s, thousands of Mayans living in the construction zone were relocated and hundreds were killed," U.S. Embassy spokeswoman Maureen Mimnaugh said last Friday. "In 2010, then-President (Álvaro) Colom and representatives from the affected communities agreed to a reparations plan, which to date neither the Colom administration nor the subsequent Pérez Molina administration formally ratified."
In response, Guatemalan President Otto Pérez Molina lashed out at a U.S. senator and congressional staffer: "Another country is not going to legislate us. We may be a small country, but we are a sovereign, independent country, and we have our own laws," Pérez Molina told local media last week. "I'm not going to allow (the U.S.) to impose things on me."
Stepping up the pressure
The U.S. Congress last month passed the Consolidated Appropriations Act 2014, which cut off the flow of U.S. military aid to Guatemala until "the Secretary of State certifies that the Government of Guatemala is taking credible steps to implement the Reparations Plan."
The Appropriations Act also requires executive directors of the World Bank and Inter-American Development Bank to report to the Appropriations Committees every 30 days on their efforts to support the reparations plan.
But the reparations agreement is not legally binding in Guatemala, which has not ratified it, and there is no built-in enforcement mechanism.
In his statements, the Guatemalan president singled out Timothy Rieser, a staffer for Sen. Patrick Leahy (D-VT) and the majority clerk for the Appropriations Subcommittee on the Department of State and Foreign Operations:
"This serves the interests of an individual (Rieser). We know who he is; he believes he is the owner of Guatemala, (but) he is only an adviser, a senator's staffer," Pérez Molina said.
Leahy responded forcefully last Friday, saying, "Rather than blame a staff member for a law passed by the U.S. Congress, Guatemalan officials should fulfill the state's responsibility to implement the 2010 Chixoy reparations plan and its commitments under the Peace Accords."
Leahy added:
"These officials have also misstated U.S. law. The Appropriations Committee, with my support, provides about $100 million in aid for Guatemala this year, mostly for social and economic programs."
Pérez Molina now wants to replace the original reparations agreement with a new accord that would provide land and an unspecified promise of well-being.
For Mike Allison, an associate professor of political science at Scranton University in Pennsylvania, the confrontation between President Molina and the U.S. isn't unprecedented. During the Cold War in the '70s, U.S. President Jimmy Carter threatened to withhold U.S. military aid unless Guatemala improved its record on human rights. The Guatemalan government responded by turning down the aid before it was cut off.
"There's always been this pride on the part of the Guatemalan military that they don't need aid," Allison said, adding that as a former general, Pérez Molina is part of that military culture.
The full effects of the appropriations bill won't be felt in Guatemala for some time. Because of the nature of congressional appropriations bills, it could take up to 12 months before the money stops flowing to Guatemala.
Benjamin Reeves is a freelance journalist based in Antigua, Guatemala. Follow him on Twitter. 
You may be interested