Just two weeks before Costa Rica's presidential elections, National Liberation Party candidate Johnny Araya's campaign is in full swing, stopping Tuesday night for a rally in the provincial capital of Liberia, in Guanacaste. But a photo of the event posted the same night on Araya's Facebook page set off a firestorm on social media, with critics alleging the photo is a fraud.
"Question, why does (the banner) say Tilarán?" asked one Facebook user. "Why are some filming with their cellphones in one direction while others film in another? Why do some look in different directions? Why are the light tones different for all the people in front if the photo was supposedly taken from the same spot? Why is it so pixelated? Why are some faces blurry?"
Whoever manages Araya's Facebook page (could it be Don Johnny?) responded by spamming the comments section with a different version of the photo, this time with the "illuminating effect" removed and the following message:
I've read some respectful comments and others motivated by emotions far removed from the Tico's way of being. Let's not exchange peace for hate and the friendliness of the Tico for unfounded aggression. I will happily share the photo without illumination (an effect that improves the vision of a mass meeting and doesn't alter the photo). There are some people who seek to destroy what no other movement can build. Good night.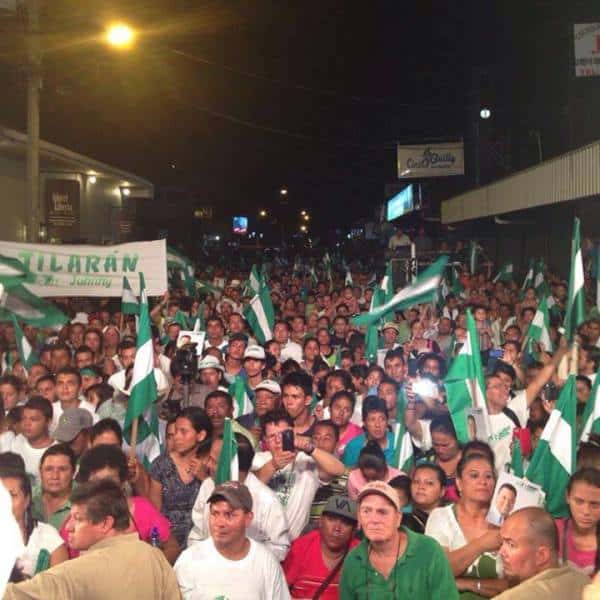 But many of his Facebook followers weren't convinced.
"They used Photoshop again!!!" responded one follower named Chester.
And of course, in the spirit of true Tico creativity, the memes weren't long to follow.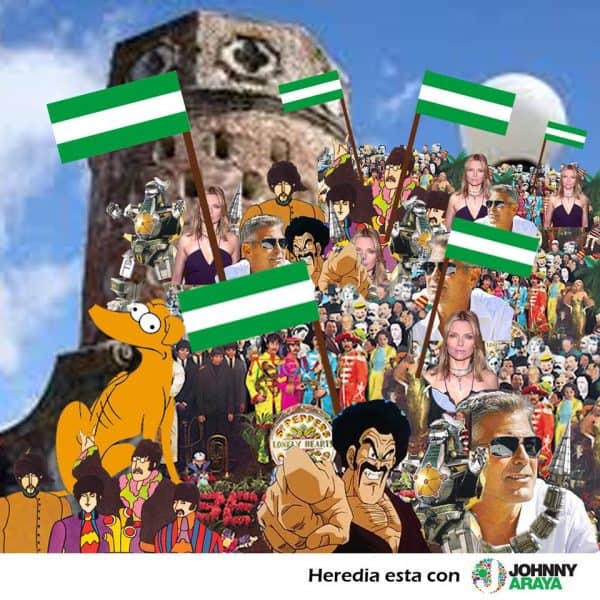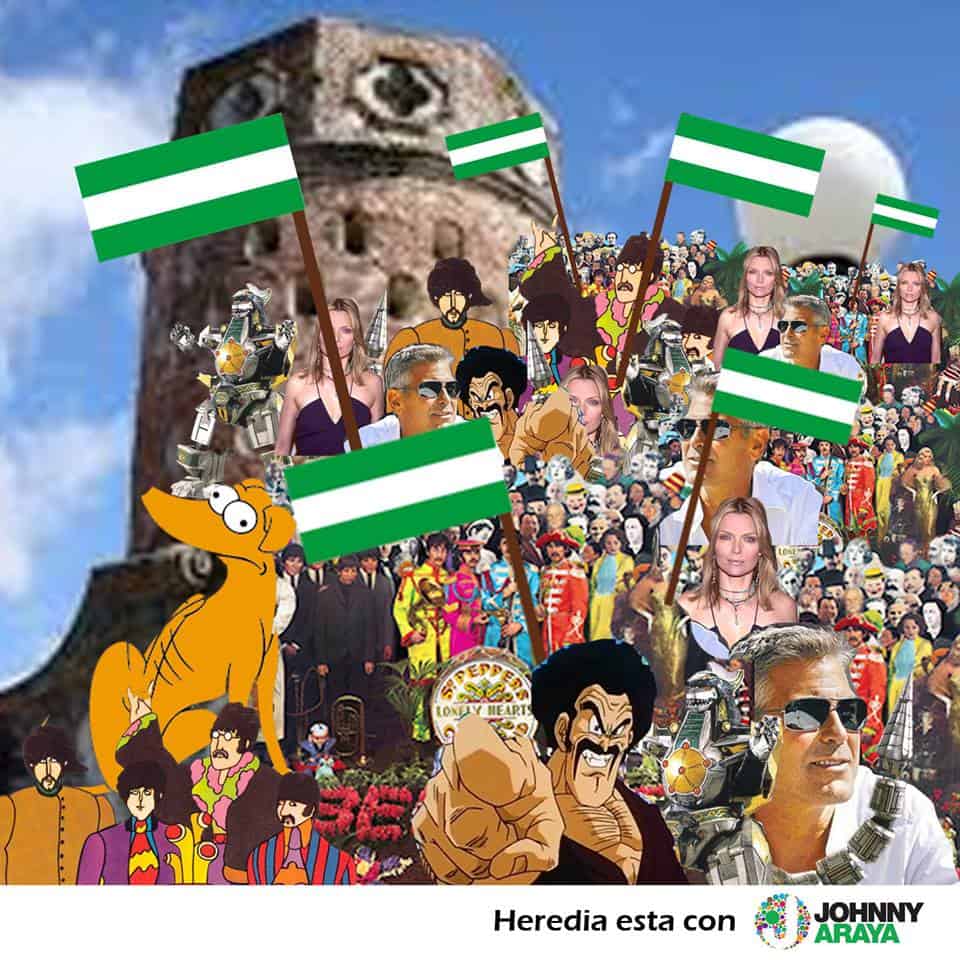 So was it real or fake? One thing's certain, if it wasn't Photoshop, there must be plenty of other photos coming to debunk the Villaltalieber (sorry, Justin) myth.