Granada Growing, Luring New Investment
<!– /* Font Definitions */ @font-face {font-family:"Cambria Math"; panose-1:2 4 5 3 5 4 6 3 2 4; mso-font-charset:0; mso-generic-font-family:roman; mso-font-pitch:variable; mso-font-signature:-1610611985 1107304683 0 0 159 0;}@font-face {font-family:Calibri; panose-1:2 15 5 2 2 2 4 3 2 4; mso-font-charset:0; mso-generic-font-family:swiss; mso-font-pitch:variable; mso-font-signature:-1610611985 1073750139 0 0 159 0;} /* Style Definitions */ p.MsoNormal, li.MsoNormal, div.MsoNormal {mso-style-unhide:no; mso-style-qformat:yes; mso-style-parent:""; margin-top:0in; margin-right:0in; margin-bottom:10.0pt; margin-left:0in; line-height:115%; mso-pagination:widow-orphan; font-size:11.0pt; font-family:"Calibri","sans-serif"; mso-ascii-font-family:Calibri; mso-ascii-theme-font:minor-latin; mso-fareast-font-family:Calibri; mso-fareast-theme-font:minor-latin; mso-hansi-font-family:Calibri; mso-hansi-theme-font:minor-latin; mso-bidi-font-family:"Times New Roman"; mso-bidi-theme-font:minor-bidi;}.MsoChpDefault {mso-style-type:export-only; mso-default-props:yes; mso-ascii-font-family:Calibri; mso-ascii-theme-font:minor-latin; mso-fareast-font-family:Calibri; mso-fareast-theme-font:minor-latin; mso-hansi-font-family:Calibri; mso-hansi-theme-font:minor-latin; mso-bidi-font-family:"Times New Roman"; mso-bidi-theme-font:minor-bidi;}.MsoPapDefault {mso-style-type:export-only; margin-bottom:10.0pt; line-height:115%;}@page Section1 {size:8.5in 11.0in; margin:1.0in 1.0in 1.0in 1.0in; mso-header-margin:.5in; mso-footer-margin:.5in; mso-paper-source:0;}div.Section1 {page:Section1;}–>

Afterfour long years of disastrous leadership under the previous municipal government,the colonial City of Granada has picked itself up, dusted itself off and is steppingback into the batter's box.
Resurrectingthe city, which by all accounts had become a failed and bankrupt municipality,has not been an easy task. But by starting with the basics – garbage pickup, streetrepair and other basic municipal functions – Granada, a city full of natural, culturaland historical attractions, is being given a chance to grow, and indeed bloom.
Today,only six months after the merciful end to the Sandinista gubernatorial experimentin Granada, the city is not only easing out of crisis mode, but actuallyplanning for the future – something that seemed impossible just a short whileago.
MayorEulogio Mejía, of the city's traditionally powerful Conservative Party, is workingwith investors both near and far to promote the city and develop its tourism potential.Projects currently underway are: a $300,000 rehabilitation of the abandoned –yet potentially charming – Xalteva Park; a rehabilitation of the old municipalpier, which is being converted into a waterfront artisans' market; and a $22million German-funded project to improve sewage and water treatment and therebyhelp clean Lake Cocibolca.
Themunicipal government is also working to streamline its various permitprocesses, which are already considered more agile than in most other cities inthe country.
"Ithink we are doing things the way they should be done, but we have to keep doingthings better," Mejía told The Nica Times.
Thecity is also working to regulate its new growth spurt, especially along the newlyremodeled, semi-pedestrian boulevard of Calle La Calzada – arguably the city'smost important public works investment in decades.
Thestreet's expanded brick sidewalks, now bustling with bars, restaurants andother nightlife activity, have quickly become the commercial hub of the city.But Calzada's wildfire growth has caught city planners off-guard, forcing themunicipality to implement new traffic and commercial restrictions to try tobring order to the situation before it gets out of control.
Undera new city ordinance passed quietly on July 9, Calle La Calzada is now a properpedestrian boulevard closed to all through-traffic 24 hours a day. Residents wholive on the street will be issued special stickers to drive down the street totheir garages, but all other traffic and street-side parking is now prohibited,according to Daisy Membreno, head of the government's central historicaldepartment.
Thedanger, Membreno explained, is that vehicles are being driven fast and/or drunkenlyin an area teeming with thick pedestrian traffic and people sitting at tables precariouslyclose to the street. Already several lampposts have been bent by reckless drivers,she said.
Theordinance, part of a greater citywide development plan that's scheduled to becompleted within the next six months, also stipulates that all businesses haveto keep the sidewalks free for pedestrians.
Membrenosaid that the bars and restaurants that currently block the sidewalk with tableswill have to move them back inside or to the street area in between the curband the protective traffic pylons.
Somebartends, however, don't understand why the city wants to close the street andclear the sidewalks.
"Ifthey are going to close the street to traffic, then people can walk down thestreet and there's no reason to remove sidewalk business," said Daniel Ortega,between popping beers at Nectar's lively Thursday night happy hour.
Butfor the moment, at least, the new city ordinance is not being implemented. Saysthe municipality's Membreno, "We're still looking for the money to buy thetraffic chains."
—Nica Times
You may be interested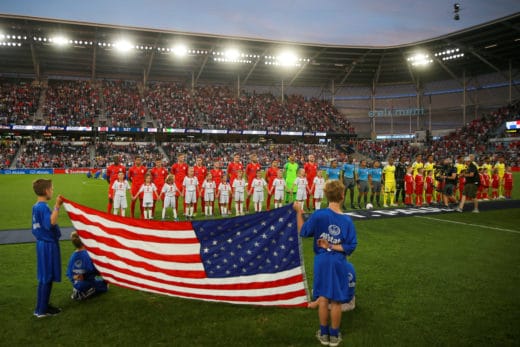 Costa Rica
76 views
Costa Rica receives 480,000 more vaccines today
Alejandro Zúñiga
-
July 29, 2021
Costa Rica on Thursday will receive 482,610 more Covid-19 vaccines that were purchased from pharmaceutical companies, authorities said. At 4:30…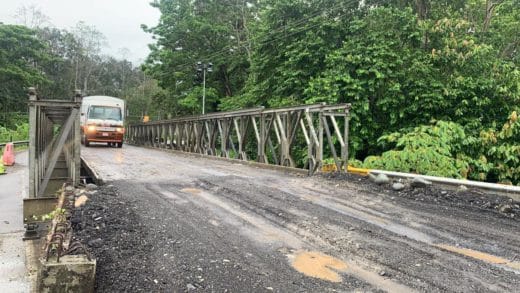 Costa Rica
306 views
Route 36 bridge has opened
Alejandro Zúñiga
-
July 29, 2021
A bridge reestablishing transit on Route 36 near Penshurst, Limón, was finished and opened early Thursday morning, authorities reported. "The…