Tamarindo police force saved – for now
TAMARINDO, Guanacaste — Residents once again scraped together funds this week to keep a 24-person police force from being evicted from town — for now.
Meanwhile, nearby local communities are reporting recent surges in crime on the eve of the high tourism season.
In August 2007, a local property owner withdrew land that used to house the Tamarindo police headquarters. Since then, the public has directly contributed ₡15 million (about $27,000) toward renting a police station, without which the busiest tourist town on Costa Rica's northwest Pacific coast would be without centrally located law enforcement.
"We've been asking the government for funds for over a year," said Federico Amador, director of the Tamarindo Improvement Association.
Separately, a group of local business people also solicited funds from the Public Security Ministry this week.
"There's still a risk that we'll lose the police because of the lack of funding," said one of the letter's signatories.
The Municipality of Santa Cruz has donated a 1,800-square-meter parcel of land in Tamarindo for a future police headquarters, but the community is still looking for funding for the project.
According to local business leaders, Tamarindo contributes 35 percent of the Santa Cruz canton tax revenue yet receives little to nothing in return.
You may be interested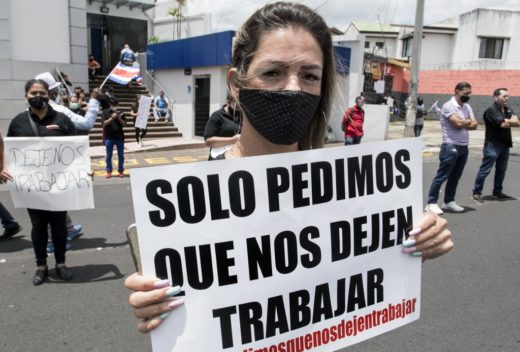 Business
3339 views
Some 34 million jobs lost in Latin America due to pandemic
Carlos MANDUJANO / AFP
-
September 30, 2020
The two aspirers for the presidency of Costa Rica, the evangelical preacher Fabricio Alvarado and the former minister Carlos Alvarado, reach the closing of the electoral campaign for April 1st with a technical draw, according to a poll disclosed this Friday.