Salvadorans Protest Mining, Dam Projects
SAN SALVADOR – Joined by grassroots and religious activists, residents from a score of communities in northern El Salvador this week concluded a three-day march to the capital to protest mining projects and the construction of a dam they say will wipe out homes and farms.
The march, which departed Saturday from Amayo, some 55 kilometers north of San Salvador, was organized by campesinos from Chalatenango province and had backing from several mayors and lawmakers with the country's main opposition party, the leftist FMLN.
The Rev. Roberto Pineda, a Lutheran minister, said that the aim of the so-called "March for Dignity and Life" was to show the country's rightist government "that it's going to encounter firm and massive resistance" to the granting of mining permits to firms now engaging in exploration efforts in Chalatenango.
He added that "the communities know from international experience about the ravages caused by the installation of mines, which would affect our entire population." Organizers said that some 5,000 people participated in the march, most of them campesinos.
The march concluded Monday with a large gathering in front of the Economy Ministry, causing traffic jams in the capital. Members of the communities, along with opposition FMLN political leaders, met with Economy Minister Yolanda Mayora de Gavidia to deliver to her a letter in which they explained the adverse environmental and social effects that mining could cause.
In the letter, they demanded the immediate and definitive suspension of all exploration permits and concessions to exploit mines dug to date, as well as that the government take local residents into account when attending to the "needs of social development."
The demonstrators also protested the construction of El Cimarron dam, which could cause the displacement of their communities and the flooding of their crops.
Environment Minister Hugo Barrera said that the government will not grant exploitation permits to firms requesting them if they do not guarantee they will take care of the environment.
Barrera and de Gavidia announced that they will present to Congress a series of mining law reforms with the aim of tightening the requirements for exploiting mineral deposits.
You may be interested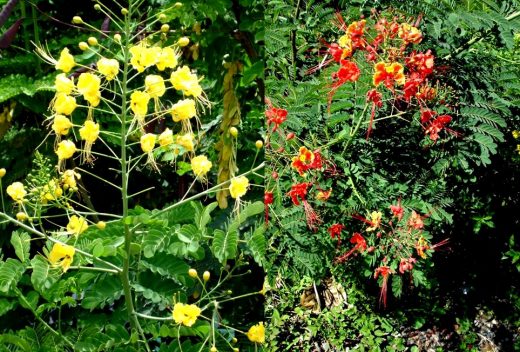 Home Gardening
15532 views
Home Gardening
15532 views
Costa Rica Multipurpose Patio Shrub – Malinche
Ed Bernhardt
-
April 11, 2021
Here's another attractive ornamental that's a favorite Costa Rican backyard patio shrub. You'll find malinche (Caesalpinia pulcherrima) growing in just…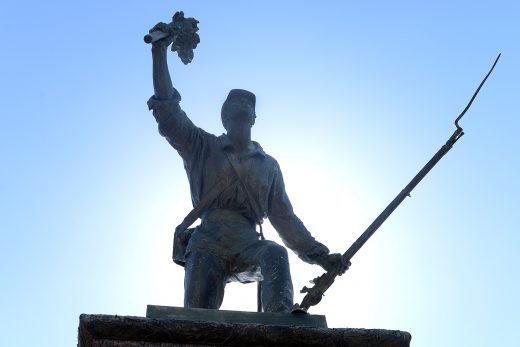 Costa Rica
2480 views
Costa Rica celebrates Juan Santamaría Day
The Tico Times
-
April 11, 2021
Costa Rica, lacking an army since 1948, has relatively few war heroes. Perhaps the most notable exception is Juan Santamaría, a…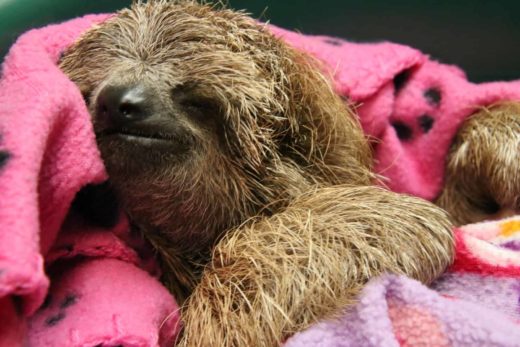 Sloth Sundays
5 views
A sloth for your Sunday
The Tico Times
-
April 11, 2021
Happy Sunday from all of us at The Tico Times!