At the Tico I Learned!
It has been so many years since I left my dear Tico Times, but I still remember everything as if it were yesterday. . .
So many beautiful memories fill my eyes with tears.
Although I had started out as a press photographer with other national media, it wasn't until I joined The Tico Times that I officially became one of Costa Rica's first women press photographers. It was where I took my first firm steps to learn this arduous job, which after many long years I feft in 1989 to travel to Washington, D.C. in search of new challenges.
At the Tico I learned! I learned to respect my profession and be respected by my colleagues, all men. My dear "Gringo" friends taught me well everything I needed to know to defend myself in a world, back in 1979, surrounded by machismo and jealousy, when it was extremely rare to see a camera-carrying skirt in a sea of pants. . . and getting into a world where only the strongest had ventured.
I think Dery's tenacity as a journalist and editor always gave me the shove I sometimes needed, as well as that confidence of an "American liberated woman" that we Ticas don't have culturally. In addition, under the always true direction of our "Daddy", beloved Mr. Dyer, may he rest in peace, with his infinite patience, my professional development blossemed, and in a few years I had begun to hone my photographic skills – with plenty of hard knocks (literally) and developer stains on my clothes from long hours in the laboratory battling in the dark with my chemical enemies.
Around 1984 I was contracted by the Associated Press to be its exclusive correspondent in Costa Rica, and soon I would be managing AP's first office in San José, capturing the news on Fuji film and sending it to the world on an old transmitter out of Barrio Aranjuez. How did I do it without digital technology? Only my grey hairs know!
At The Tico Times I lived many adventures, some beautiful, others terrible. One of the latter that marked my life forever was the death of my colleague Linda Frazier, an exceptional, sweet and generous woman who went to Heaven one dark and horrible night during one of those press conferences we used to cover together in Nicaragua's no-man's land. I should have been at her side as usual but wasn't, due to a mysterious act of God.
On that small paper I had professional opportunities that a beginning photographer can only dream of, such as photographing world-famous people and seeing my photos published on the front pages of prestigious newspapers and magazines in the U.S. such as the New York Times, Miami Herald and many others.
Now I have the chance to give dear Dery infinite thanks from the bottom of my heart for giving me all her unconditional support, her knowledge as a journalist and most important: her love and friendship of so many years. . . You know what hurts the most? Not having had the privilege of knowing her mother, who 50 years ago initiated the small giant that is now The Tico Times.
¡FELICIDADES!
–Maria Elena Esquivel
(I have my own photo studio named PHOTO HISPANA Studio & School in the center of Washington, D.C. only 12 minutes from the White House, where I do photos of everything from elegant weddings to food to pampered pets. But what I enjoy most is giving photography classes to low-income Latinos, from Peruvian nannies and Mexican housekeepers to psychologists or engineers from Argentina or Bolivia who have no papers and have to work in construction, all of them in search of the American Dream through photography. This year I hope to open a branch in Maryland and publish a small free Spanish language magazine on photography.)
You may be interested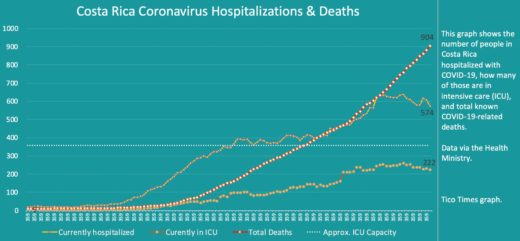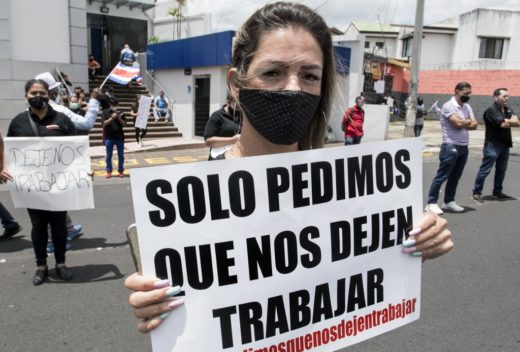 Business
3340 views
Some 34 million jobs lost in Latin America due to pandemic
Carlos MANDUJANO / AFP
-
September 30, 2020
The two aspirers for the presidency of Costa Rica, the evangelical preacher Fabricio Alvarado and the former minister Carlos Alvarado, reach the closing of the electoral campaign for April 1st with a technical draw, according to a poll disclosed this Friday.