All-Inclusive Hotels Keep Locals in Uniform
THOUGH Costa Rica has a reputationfor being friendly to backpackers and shoestringtravelers, options are definitely availablefor something a little more luxurious.For travelers whose idea of a good time isall the food and alcohol they can consume,passing from plush suite to undulatingswimming pool, white-sand beaches andguided tours, the all-inclusive hotel is theanswer – and Costa Rica has its share.THE luxury Paradisus Playa Conchal(654-4501, www.paradisusplayaconchal.solmelia.com) is nestled in 2,400 acres oflush land, with a mile-long white-sandbeach. The all-suite hotel has 308 villasuites, ranging in category from junior topresidential. Each villa suite opens onto aprivate terrace and includes air-conditioning,cable TV and direct-dial telephone, aswell as a mirrored dressing room, mini-barand personal safe.Royal suites provide personalized conciergeand butler service, a VIP loungewhere guests are greeted with scented towels,a massage center, and tour and ticketingarrangements. Guests may even choose froma pillow menu for a tailored night of rest.Rates vary by season and for residentsversus tourists. The tourist rate for a juniorsuite ranges from $249-400, while CostaRican nationals pay $119-229. A stay at thehotel includes all food and drinks, with severaldifferent restaurants to choose from.Parents may take advantage of the"Kid's Club" facilities offering specializedsupervisors for children of different ages,interior and exterior playgrounds, two daycarerooms, a mini rock-climbing wall andother activities.Recreational options include guidedhikes, birdwatching, tours, horseback riding,kayaking and biking. There are alsodance, painting, and arts and crafts workshops,as well as a 16-foot outdoor rockclimbingwall and a laser skeet shoot.At an additional cost, guests can go oncanopy and snorkeling tours, rent jet skis,take horseback tours of active volcanoes,or go white-water rafting, scuba diving ordeep-sea fishing.In addition, the hotel boasts the 18-hole, par-72 Garra de León Golf Course,with mountains to the east and the PacificOcean to the west.Wedding packages are available.ON the beach in the port city of Puntarenas,on the central Pacific coast, FiestaResort (663-7335, www.fiestaresort.com)offers 215 rooms and 87 suites with oceanviews and king-size beds. Rates vary byseason and are different for Costa Ricannationals and tourists. For tourists, a standardroom costs between $105-110, whilefor residents of Costa Rica, the rate is $80- 90. Junior suites are 10% higher. Rates include all you can eatand drink in the buffet restaurant. Guests staying three daysor more eat for free in any of the resort's three restaurants.Guests can enjoy beach soccer, miniature golf, tennis,croquet, water polo and "Crazy Fiesta Olympics." Toursare offered to many of the country's attractions, includingManuel Antonio National Park, the Monteverde cloud forestpreserve and Arenal Volcano. Adventure tours such aswhite-water rafting and canopy tours are also available.A whole department is dedicated to keeping guests'children entertained and active. In the Kid's Club facility,kids aged 4-12 can join in arts and crafts, video games,foosball, and beach and pool activities under the supervisionof the Kid's Club staff.Adults can play in the casino at slots, blackjack, rouletteor card games, or enjoy entertainment in the form of choreographeddance presentations blending Costa Rican andother Latin American cultures, impersonations of NorthAmerican celebrities such as Elvis, Madonna and others,karaoke at Mastil Bar or dancing at Sports Disco until 2 a.m.BARCELÓ Hotels and Resorts (227-2356,www.barcelo.com), which manages more than 100 hotelsand resorts worldwide, has two all-inclusive hotels in CostaRica: Barceló Playa Langosta, on Tamarindo Bay in thenorthwestern province of Guanacaste, and Barceló PlayaTambor, on Ballenas Bay on the Nicoya Peninsula.Set on one of the most popular beaches in Costa Rica,the Playa Langosta resort is only minutes from the beachboomtown of Tamarindo. The hotel offers 96 rooms withtwo double beds and 38 rooms with king-size beds and balconiesor terraces. Rooms include air-conditioning, cableTV, in-room safe, mini-bar, coffee maker, hair dryer andother amenities. Two restaurants are available to guests: thebuffet-style Restaurante Bahía is included in the stay, whilethe à-la-carte Restaurante Langosta requires reservationsand is in addition to the rate.To keep boredom at bay, the hotel offers beach volleyball,tennis courts, ping-pong tables, a dance area, nightlyshows, aerobics, workout room, boogie boards, a kayaktour and other activities. Not included in the cost but alsoavailable are massages, a beauty parlor, sportfishing, surfing,jet skis, snorkeling and scuba diving. An 18-hole golfcourse is 15 minutes away.Barceló Playa Tambor sits on more than three miles ofbeach and has 402 rooms with two double beds and terraceor balcony. The hotel offers most of the same amenities asthe Playa Langosta property.IN addition to the above, the all-inclusive chain Decameron(www.decameron.com), with resorts in Jamaica,Mexico, Panama and Colombia's San Andrés Island, hasplans to open a resort in November in Playa Sámara, on thewestern side of the Nicoya Peninsula, according to RonaldCastillo, the company's representative in Costa Rica.
You may be interested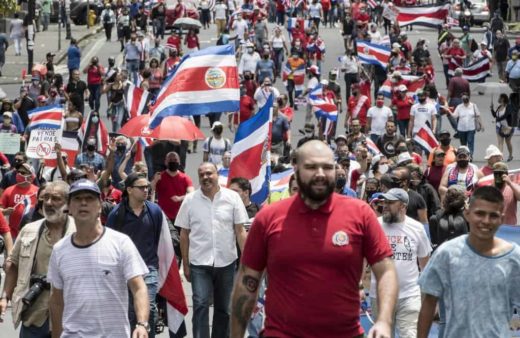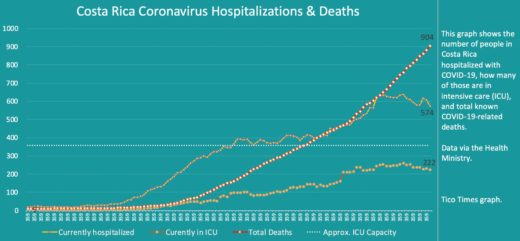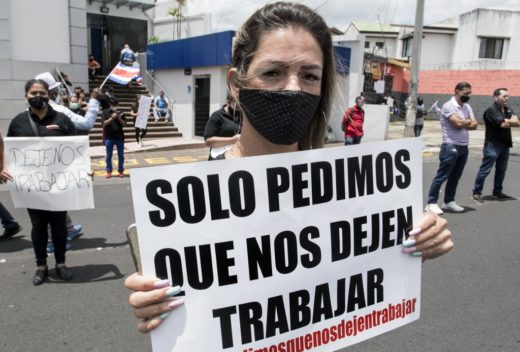 Business
3343 views
Some 34 million jobs lost in Latin America due to pandemic
Carlos MANDUJANO / AFP
-
September 30, 2020
The two aspirers for the presidency of Costa Rica, the evangelical preacher Fabricio Alvarado and the former minister Carlos Alvarado, reach the closing of the electoral campaign for April 1st with a technical draw, according to a poll disclosed this Friday.