Rodríguez Aims to Restructure OAS
FORMER Costa Rican President Miguel AngelRodríguez (1998-2002) began his job Wednesday as secretarygeneral of the Organization of American States(OAS) by announcing a restructuring of the organization,which some say has lost power in recent years.Rodríguez announced the restructuring from theOAS headquarters in Washington D.C. as a way to moreefficiently address the entity's financial constraints andthe priorities of member states – from Canada toArgentina.Rodríguez stressed the need to focus the work of theOAS General Secretariat on priority challenges to meet "the highest ideals of peace, justice, freedomand prosperity for the Americas."In order to achieve those ideals wewill work especially hard in the areas ofhuman rights, democracy and conflict resolution,integral development and the fightagainst poverty, as well as the multidimensionalaspects of security for all thepeople of our Hemisphere," he said in astatement.HOWEVER, Rodríguez may have achallenging time making any sweepingchanges to the organization.The OAS has dropped in significanceand strength in recent years, according toformer Costa Rican legislator RodrigoMadrigal, who recently was given theDistinguished Central American award bythe Secretariat for Central AmericaEconomic Integration (TT, Aug. 20).The rising role of the Inter-AmericanDevelopment Bank (IDB) in the region'seconomic development issues and UnitedNations involvement in peacemakingprocesses have taken some power out ofthe OAS, Madrigal told The Tico Timeslast month.Furthermore, the OAS was started in1948 because the United States needed anentity that grouped American countriesagainst doctrines like Nazism and Communism.But with all Latin American countriesexcept Cuba now democracies, this battleis no longer relevant, Madrigal said.In order to achieve any success,Rodríguez must obtain member support, hestressed.RODRÍGUEZ was elected unanimouslyto the top OAS post on June 7 inQuito, Ecuador. He is the first secretarygeneral from Central America and replacesColombian César Gaviria, who served ashead of the OAS for the past ten years (TT,June 11).Upon announcing his campaign tobecome secretary general in June 2003, heand representatives of the Costa RicanForeign Ministry began traveling throughoutthe Americas to earn the support ofOAS' members (TT, Aug. 1, 2003).At first, support was timid. However,things began to snowball after the 14-memberCaribbean Community pledged its supportfor Rodriguez's bid (TT, Dec. 19, 2003).In March, South American giantsArgentina and Brazil announced their support(TT, March 19). The deal appearedsealed in April when the United Statesfinally announced it would support the formerPresident (TT Daily Page, April 16).It wasn't until the end of May that thepresidents of El Salvador and Nicaragua –last two countries to support Rodríguez –along with the presidents of Guatemala,Honduras, Costa Rica and Panama signedan agreement pledging to vote forRodríguez (TT, June 4).This made it possible for him to beelected by a unanimous vote and attain"the hemispheric consensus" he hadpledged to represent.RODRÍGUEZ was given an extraboost in his drive for the position by theCosta Rican Legislative Assembly, whenthe former President was wanted for questioningby a special commission investigatingcampaign finance irregularities.In January, the assembly postponedRodríguez's appearance before the commission,allowing him to freely campaignfor OAS secretary general.Once the former President was electedto the OAS post, his testimony wasrescheduled for June 17. That day,Rodríguez attempted to explain the campaignfinancing, however, some legislatorssaid they still had doubts (TT, June 18).The commission has not concluded itsinvestigation.UNDER the new organizational structureproposed by Rodríguez, the OASGeneral Secretariat would have sevenmajor operational areas, four of whichwould oversee the organization's priorityissues: human rights, democratic and politicalaffairs, integral development and multidimensionalsecurity. The other threewould provide administrative and financialsupport, communications and outreach,and legal services.Rodríguez said the streamlined structurewould reduce the number of directorshipsand result in "considerable and necessarysavings" of more than $2 millionper year for the OAS General Secretariat,which faces a budgetary shortfall of nearly$1 million this year and some $5 millionnext year.The new structure consolidates certaindepartments and areas. For example, thehuman rights area coordinator will provideadministrative and political support to thesecretariats of the Inter-AmericanCommission on Human Rights and theInter-American Court of Human Rights, aswell as the Inter-American Children'sInstitute and the Inter-American Commissionfor Women. According to Rodríguez,the administrative change will have noeffect on the independence of the Inter-American human rights system.THE secretary general said thechanges would take effect immediately andwould help the General Secretariat carryout its short- and long-term mandates."We all have a great responsibility tothe peoples of this Hemisphere and wemust not let them down," Rodríguez said.Although he officially started the jobthis week, the ceremony commemoratinghis assumption of duties is scheduled forSept. 23.
You may be interested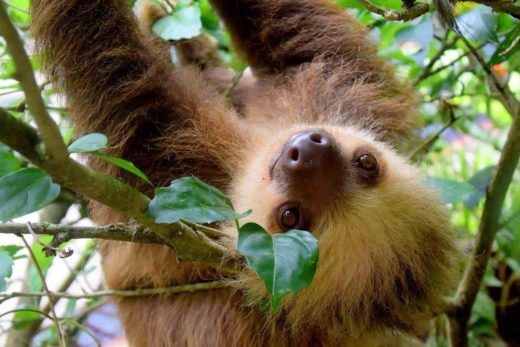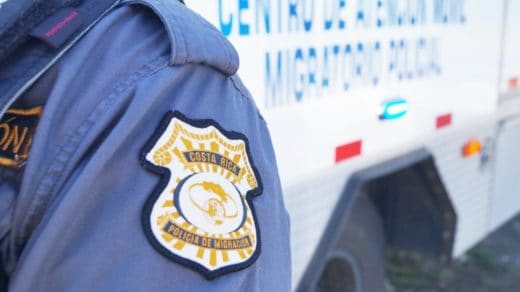 Business
72 views
How can I immigrate to Costa Rica?
Lic. Jorge Montero B.
-
February 28, 2021
Back in September 2016, when we lived in a completely different social environment, not yet affected by the global pandemic,…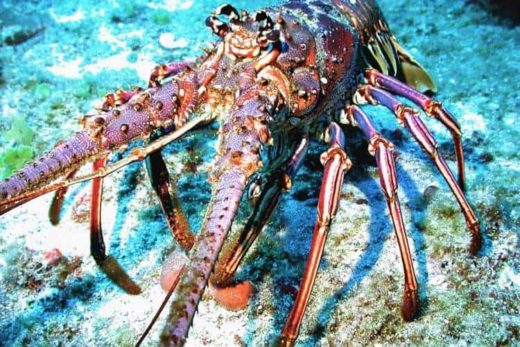 Fishing
1708 views
Central America begins ban to protect lobster
AFP and The Tico Times
-
February 27, 2021
Countries of Central America and the Dominican Republic on Monday will begin a ban to protect the Caribbean spiny lobster…