Tourism Changing Face of Puerto Viejo
The southern Caribbean town has morphedfrom its days of hauling bananasthrough town to flirting with the idea ofhigh-rise luxury resorts.PUERTO VIEJO, Limón – The pavement runs out onthe main road somewhere between the edge of town andthe next cluster of seaside homes and hotels to the south.Here, the jungle presses right up against the outer edge ofhomes – they are the line of domestic bastions that keep thefruit trees and white-faced monkeys looking in on the townfrom the forest.The town matured in a cultural island. The first roadplowed through from the Atlantic port city of Limón in1979, travelers previously arrived by canoe, ship or cartalong narrow-gauge train tracks.The United Fruit Company left the tracks it had builtfor hauling bananas when it abandoned its holdings in thearea."The people built carts that were pulled by mules alongthe tracks and this served as public transportation till the1960s," said Paula Palmer, author of two books about thepeople and history of Costa Rica's Caribbean coast."It was called the burrocarril," she told The Tico Times.After the highway pushed through, Puerto Viejo beganto emerge from tourism oblivion and hunkered down for alightning metamorphosis into a service-oriented travelertown.It has its Caribbean roots intact, but now there is atremendous range of restaurants, hotels for most budgets, abank on the way and, rumor has it, a modern grocery store.A shirtless guy smoking a marijuana blunt is not an oddsight, but neither is sushi on the menu."People from all around the world have been buyingproperties in Puerto Viejo and tourism has grown so muchthat the original Afro-Caribbean village is almost invisible,"Palmer said. "It is still there – the fishermen, theschool children, the churches,the women who bake johnnycakeand plantain tarts, butanother lifestyle of internationaltourism is superimposed on itnow."THOSE who have spenttime there will probably say ittotters now between rustic, mellowcomfort and high-rise package-tourism.The high-rises are a longway off, if they ever come, butthe community already experienceda shock when officials from the Costa Rican TourismInstitute (ICT) proposed their zoning plan ideas.Eddie Ryan, vice-president of the town's chamber oftourism, hotel owner and resident for more than a decade,said ICT considered the area ripe for small-scale tourism,which they defined as 50-100 hotel rooms per hectare."That, to them, was small-scale," he said. "To us thatwas scary."The community responded with a plan more suited toits desires, calling for a kind of development that has lowenvironmental impact and that nurtures the local economy,filling out the billfolds of those who live here rather thanthe retirement accounts of overseas (or just out of town)investors. They said 20 rooms per hectare would be enoughand, Ryan said, ICT has listened and is willing to compromise.THE institute calledPlaya Negra, a coal-coloredbeach on the northern flankof town, an apt site for densedevelopment. The communitysaid that was inappropriatebecause it is a wetland and anesting site for leatherbackturtles. The ICT has paidattention, Ryan said.Beside the environmentalobjections, grocers' and artisans'wages will not fund thebuilding of luxury resorts. Forthose groomed lawns and high-rises to tower over the formercocoa plantations and rain forest around the beach town,they will need capital from other cities. And those othercities are where the profits would probably go, as well."Obviously, it will become populated," ClaudioAmbroso, an area resident, said. "It's a pretty coast and youcannot stop it."Personally, Ambroso said he would like to see nothing higher than the coconut trees.If big hotels do come, "the best thelocals could hope for is to park the cars,"Ryan said. "How can a community acceptthat kind of development when it will justmarginalize them?"Rather, Ryan, other long timers and manyof those who grew up there defend PuertoViejo's wild charm.THE coastline bristles with coconutpalms planted by early Caribbean farmers,the inland forests are spotted with Africanimports akee and cola nut, as well as citrusfruits, cacao trees (the seeds of which makechocolate bars) and others.Tourism here is juxtaposed against the"all-inclusive" packages more prevalent onthe Pacific coast and the Club-Med crowdthat is nowhere near this rural beach outpost."People come here because they want toexperience nature and, very importantly,they want contact with local culture," Ryansaid.That aspect of the town is a surprise forthose who expected a homogeneous Latinculture in Costa Rica. Here, the artisans'market is characterized as much by afros,dreadlocks and surf boards propped againsta post until high tide, as it is by the seed-and wirejewelry seen onbeaches around the country.Visitors may see ablack man on a bicycleselling ceviche from acooler, for example, or theyoung daughter of a Bribrínative family sellingground cocoa sweetenedwith sugarcane juicepressed in a leaf.ONE born-and-raisedresident, Eric Palmer,found his niche in thetourism boom and ownsthe travel agency PuertoViejo Tours. He speaksEnglish with an island accent as a first language– though, he said, Spanish is the languageschool teachers use."A lot of tourists didn't know that therewas a Caribbean culture here," he said.One-room Protestant churches are morecommon than Catholic cathedrals and theusual rice and beans are spruced with asplash of coconut milk. Sometimes, platessteam with spicy jerk chicken, fish and streetvendors ply spicy patti, a meat pie.MUSIC is an important part of this cultureand small acoustic bands often play atbars restaurants. Ambroso visited from Italya few years ago, returned, built a house withan ocean view and plays in a band part time.He stays here because "it has a vibe, asoul that other places in Costa Rica don'thave. It's an example of a melting pot."His band of four, no two from the samecountry, makes the point.There may be between 30 or more than40 nationalities represented here, dependingon whom you talk to.Some of the native languages are stillspoken, though in some families theyoungest generation speaks only Spanish(see separate article).PALMER said tourism drove up pricesand drug use, as well. But he and others saidthe town has an undeserved reputation forcrime. Petty crimes, such as theft, may havesurged, he said, but anything more serioushas not yet migrated out of the cities.The town has also developed a reputationfor its medicinal alternatives."Caribbeans use lots of herbs for healing,"Palmer said. "To go to a pharmacy youhave to be really sick. We use herbs for coldsand pains and everything."Noni trees have become a health trend inother parts of the country lately (see separatecolumn), but in Puerto Viejo, Palmer said,people have long used the bark and leaves toreduce swelling, to clean the blood and as apurgative once a year.FORGETTING the dream-like pace ofliving, there is too much to do here in just aweek or two.The first waves of visitors meanderedinto the town toting surfboards looking forone of the world's most formidable waves,the break off Salsa Brava beach. Thoughnow some people come without any intentionof touching a board, in tribute to thesport's roots in the dawn of the town'stourism industry, it is mentioned first amongthe activities available."The coral reef break is the biggest inCentral America," Palmer said. "The country'sbest surfers come from there."He said when he was growing up, once ayear in December there were 12-foot waves.After an earthquake struck in 1991 andchanged the geography of the beach andocean floor, the waves shrank to about eightfeet.Those waves and the sharp reef belowthem compel lifetimesurfers to wear helmets.The break is mentioned insurfing magazines, guidesand at least one novel, andif you don't try it yourself,you should order a piñacolada and watch othersride from one of twobeachside restaurantsthere.Charlie Wanger, a residentof over six years andmanager of the restaurantand hotel Cabinas ElTesoro, said the town isfor people who are "lookingfor unspoiled beaches,relatively consistent surfing conditions,inland jungles and jungles that come right upto the beach, as well as an abundance of culturaland creative associations, ecologicalstudies and activities, not to mention all thewater sports."But, he said, the number one reason tocome is to relax. "If you're in a hurry, don'tcome here."UP the paved part of the highway towardLimón, the beachside town of Cahuita is thehome of calypso and the head of the nationalpark trail. Under a leafy sunshade a footpathskirts the beach and winds a few yardsinland along the edge of a wildlife reserve.On an average day, hikers can see white facedand howler monkeys, lizards, tropicalbutterflies and occasionally, a sloth, in just acouple of hours.The diversity of activities and theincreasingly more accessible traveling stylehas begun to attract a different kind oftourist. Wendy Strebe, recent owner ofCashew Hill Jungle Lodge said she seesmore families these days than just a fewyears ago."We get lots of professionals, peoplewho travel all over the world. It's not justsurfing – you can go snorkeling, bicycling,hikes, waterfalls, zip-lines, kayaks, rafting.Instead of passing through, it's more of adestination," she said.For a free online version of PaulaPalmer's book "What Happen" seehttp://gallery.talamanca.info/whathappen.pdf. For info on Puerto Viejo hotels andactivities there are many online resources,one of which is http://greencoast.com.
You may be interested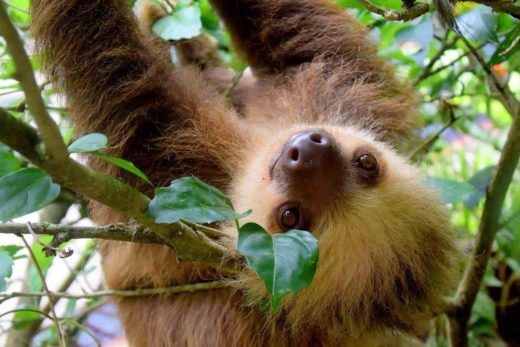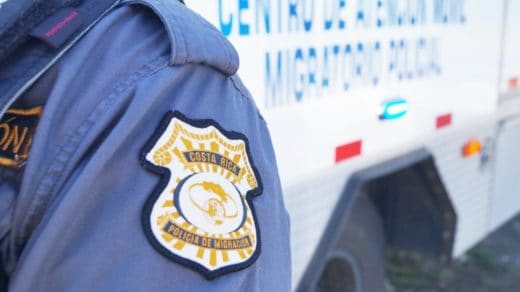 Business
72 views
How can I immigrate to Costa Rica?
Lic. Jorge Montero B.
-
February 28, 2021
Back in September 2016, when we lived in a completely different social environment, not yet affected by the global pandemic,…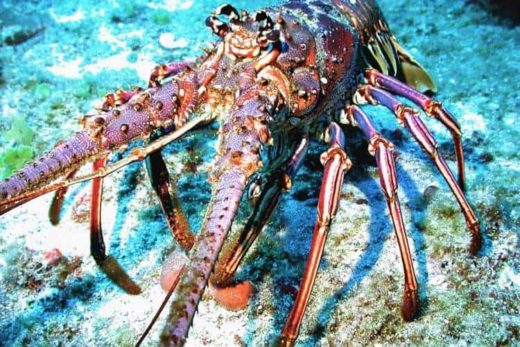 Fishing
1708 views
Central America begins ban to protect lobster
AFP and The Tico Times
-
February 27, 2021
Countries of Central America and the Dominican Republic on Monday will begin a ban to protect the Caribbean spiny lobster…