'Shrek 2' Promises More Laughs for Kids, Adults
FULL of pop culture and fairy tale references, the much anticipatedfilm "Shrek 2," debuting in Costa Rican movietheaters today, proves as funny and clever as its predecessor.Witty writing enhanced by beautiful animation makesthe PG-rated "Shrek 2," like the original, as appealing toadults as it is to children. While children will love the giantGingerbread Man, adults will love his "Ghostbusters"-esquecity-crushing scenes (and also the fact that he destroys aStarbucks coffee shop).Those who have not seen the first movie are well servedby an opening narrative sequence that explains Shrek's rescueof Fiona from tower imprisonment and her transformationfrom beautiful princess to portly ogre.Nevertheless, it may take first-timers a while to catch upas the movie begins where the original left off, with PrincessFiona (voiced by Cameron Diaz) and Shrek (Mike Myers)blissfully enjoying their honeymoon.Upon their return to the swamp, Fiona's parents summonthem to the Land of Far Far Away. Understandably, their biggreen ogre of a daughter and her equally unappealing husbandgive the king and queen a bit of a shock.EDDIE Murphy as Donkey is as funny as ever as theannoying sidekick, and finds a perfect foil in AntonioBanderas' Puss-in-Boots, a Zorro-like cat who's not aboveusing his feline charms to confuse enemies. Enlisted byFiona's father, the King of Far Far Away (John Cleese), toget rid of Shrek, Puss soon joins forces with Shrek andDonkey to set things right with Fiona and her parents.Standing in the way of an ogre's version of happily everafter are the Fairy Godmother (Jennifer Saunders of"Absolutely Fabulous") and her son Prince Charming (RupertEverett), who was meant to reach Fiona in her tower first andinherit the throne of Far Far Away. Shrek must battle hexesand potions, the king's disapproval, and traditional ideas ofhappy endings in order to find his way back to his bride.The new characters complement those enjoyed in theoriginal. Old favorites – the Three Little Pigs, Pinocchio,and the Three Blind Mice – reappear for more laughs.Settings are engaging and clever. Far FarAway is fashioned after Beverly Hills, with a"Versachery," stretch carriages and men squeegeeingcarriage windows. Fairy Godmother's hugepotion factory has boiling vats of magic, andFiona's childhood bedroom includes a PrinceJustin (Timberlake) poster, an allusion to theactress's relationship with the singer.THE combination of vibrant voice work anddetailed facial expressions brings the characters tolife. Banderas, Cleese, Saunders, Everett and JulieAndrews as the queen endow their characters withvivid personalities, though Diaz and Meyers seemto let the supporting actors take control. Meyers inparticular seems less animated than in the original.Larry King's cameo as the voice of the UglyStepsister is hilarious.Adults can appreciate these subtleties, butwhat about the kids? At a pre-screening at CineMagaly, the young children in attendance seemeddelighted.Nhaia Markowsi's mother Heather Rigbyasked her daughter which movie she preferred, thisor the original."This one, because it had a big gingerbreadman," Nhaia, 4, said decidedly. "I like theprincess best. And the music.""Shrek 2" delivers a big musical number withthe Donkey and Puss-in-Boots' version of Ricky Martin's"Livin' la Vida Loca," an appropriate top-off to the finalscenes that leave the main characters transformed, insideand out.RIGBY'S 2-year-old son Xavien wouldn't sit throughthe first "Shrek.""He was really into this one," she said.Luis Charcheri Schwartz, general manager of CineMagaly, has high hopes for "Shrek 2.""I think it will probably establish a new record for animatedfilms," he said. "'Shrek' one is the No. 2 all-time filmin Costa Rica. Only 'Titanic' was more popular."Afterall, the movie, which opened May 19 in the UnitedStates, grossed more than $100 million its first weekend,according to Reuters.The English version has Spanish subtitles, but there is alsoa Spanish-dubbed version. Banderas voices Puss-in-Boots inboth. For Spanish-speakers, Charcheri has some advice."You must see the Spanish version. It's much funnier."Another hint to fans of the first film: Stay through thecredits for a fire-breathing treat.The English version will be shown at Cine Magaly (Ca,23, Av. Ctrl./1, 223-0085), Liberia 1-4 (Plaza Liberia, 665-1515), San Pedro 1-10 (Mall San Pedro, 283-5716) andPlaza Mayor 1-2 (Rohrmoser, 232-3271).
You may be interested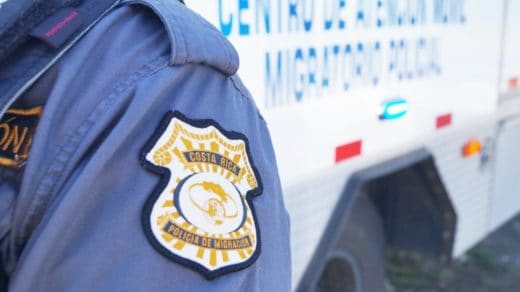 Business
64 views
How Can I Immigrate to Costa Rica?
Lic. Jorge Montero B.
-
February 28, 2021
Back in September 2016, when we lived in a completely different social environment, not yet affected by the global pandemic,…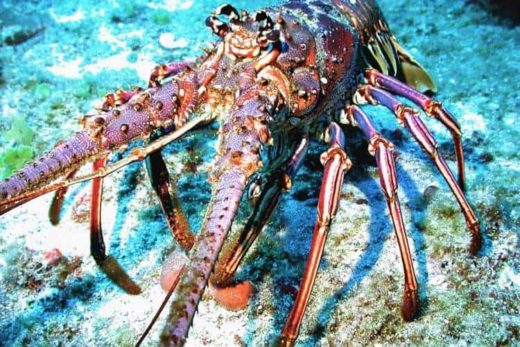 Fishing
1704 views
Central America begins ban to protect lobster
AFP and The Tico Times
-
February 27, 2021
Countries of Central America and the Dominican Republic on Monday will begin a ban to protect the Caribbean spiny lobster…