Relocating internationally can be a challenging and complex legal maze, filled with various legalities and costs. For those who dream about moving to Costa Rica, the primary concern has always been vehicle import duties.
However, with the introduction of Law 9996, there's a silver lining. This legislation introduces significant tax benefits, tailored especially for distinct residency categories.
Using a pivotal case from International Relocation Partner (IRP), this article divesinto Law 9996 and its groundbreaking impact on Costa Rica's expatriate community.
What is Law 9996?
Law 9996 is a groundbreaking Costa Rican legislation that aims to provide several tax benefits to qualified residents. Notably, the law allows for the duty-free importation of up to two vehicles and a one-time shipment of used household goods and personal effects.
Eligibility Criteria
To be considered for the benefits under Law 9996, you must belong to one of the following residency categories in Costa Rica:
– Pensionado (Retirees)
– Rentista
– Inversionista (investor)
Requirements to Comply with Law 9996
To capitalize on the benefits of Law 9996, there are several key requirements to meet:
1. *Proof of Residency*: Necessary documentation affirming your status under an eligible category.
2. *Vehicle Ownership*: Papers confirming your ownership of the vehicle(s) you aim to bring into the country.
3. *Customs Documentation*: Relevant documents for customs formalities.
4. *Application for Exoneration*: Submission of an official request to the appropriate authorities for duty-free importation under Law 9996.
5. *Administrative Fees*: While duties may be waived, there may still be processing fees involved.
6. *Import Restrictions*: Be aware that the law sets certain limitations on the type and age of vehicles eligible for importation.
7. *Legal Consultation*: Though not obligatory, consulting a legal expert is highly advised to navigate the law effectively.
IRP: Your Beacon in the Relocation Journey
Like any legislation, Law 9996 comes with its own complexities, rules, and potential pitfalls. Non-compliance can lead to stiff penalties. As such, understanding these details is vital for a smooth relocation process.
This is precisely why is it's crucial to contact IRP's team of experts which can help you navigate seamlessly through this journey.
A Milestone Case at IRP
At International Relocation Partner, we recently had the honor of managing one of the first successful cases of vehicle import exoneration under Law 9996. This historical breakthrough, involving a Pensionado resident, not only serves as a milestone for IRP but also paves the way for future expats considering relocation to Costa Rica.
IRP's expertise at your service: consultations
At IRP, we're eager to address your queries, dispel your uncertainties, provide solutions, and guide you through this journey. Given our high volume of clients and to ensure you get the best possible attention and personalized service, we strongly recommend booking an appointment in advance.
For more details, please visit our official website www.internationalrelocationpartner.com
Meet the Expert: Pablo Ernesto Arias Campos
Pablo Arias, the founder of International Relocation Partner, is an experienced and highly qualified professional, who has been helping expats fulfill their dreams for over 13 years.
His transparent, customer-centric approach has solidified IRP's reputation as a trusted name in the industry. But Pablo's contributions go beyond just moving services; he's a resourceful guide for the expat community, providing valuable insights and advice.
Unlocking New Opportunities with IRP
Law 9996 opens new doors for expats planning a move to Costa Rica. However, the law is intricate and calls for a nuanced understanding of its various facets. Our landmark case at IRP serves as a beacon for those looking to benefit from this legislation, signaling a big win for the broader expat community.
Jefferey Alexander, a recent client of ours, shared his experience: "Hola, I want to say Pura Vida! I've been coming to Costa Rica for 20 years now. Once I retired, I decided to make this part of my retirement. Law 9996 was established in July 2021 and implemented in February 2023. I was very lucky to come into contact with some awesome Costa Ricans and got my residency. I took advantage of Law 9996 and decided to bring in a vehicle to travel the beautiful country of Costa Rica. Thanks to International Relocation Partner, they were awesome from the initial video conference call to the delivery. Now I can really enjoy the Pura Vida lifestyle and travel this beautiful country." Jeffrey Alexander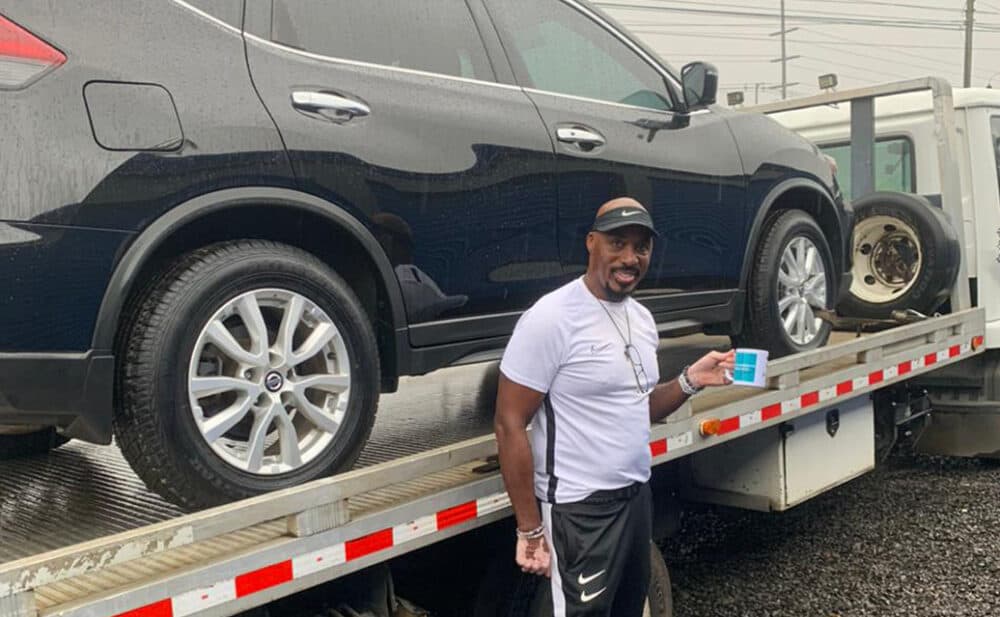 Please note: Law 9996 is often confused with the Digital Nomad law. It's crucial to clarify that these are not the same; the latter offers much more limited benefits, mainly focusing on the import of work equipment like video cameras and laptops.