During the COVID crisis, Costa Rica, our tiny nation of 5 million citizens, has been successfully managing the COVID virus, resulting in very few deaths. This is an extraordinary accomplishment and proof of Costa Rica's commitment to health and safety for everyone.
While it's prudent to keep yourself protected, it's also important to get routine dental care so that you do not suffer from tooth decay, periodontal disease or other oral health conditions. Postponing important dental care can result in serious dental and medical problems. The good news is that some dental clinics are opening and are taking extra precautions to care for their patients. Some clinics are also offering special discounts to help patients afford the price of dental care.
Goodness Dental is one of the leading dental clinics in Costa Rica. They are open and have added several additions to their normal safety protocols to keep patients and staff safe. They also have special discounts on dental care through August 2020.
On a recent visit, we noticed two floor mats to sanitize your shoes before entering the clinic. The first mat has liquid to clean the bottom of your shoes, while the second mat is for drying them.
Your temperature will be taken at the front desk and you will be asked to use hand sanitizer. Hand sanitizer stations are located throughout the clinic. During your visit, the staff will ask you to keep your hands clean by washing with soap and water. Members of the dental team will use disposable aprons, face masks, gloves, shoe coverings and the new full-coverage face shields.
Goodness Dental has made significant investments to protect patients in the age of COVID-19. Innovative new dental equipment reduces the spread of airborne matter and new air cleaners work to eliminate airborne viruses. The clinic is also implementing new protocols to improve patient safety and to reduce the spread of viral contagion. Goodness Detal has abundant personal protective equipment (PPE) and is committed to keeping their patients safe.
Goodness Dental is offering discounted prices on most dental procedures through August 31, 2020. If you have any questions about our safety protocols or have a specific need, feel free to call Goodness Dental directly at 866-406-2744 or send an email to info@goodnesssdental.com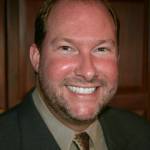 — Patrick Goodness, CEO, Goodness Dental
Goodness Dental is an American-owned dental clinic and is ranked as the #1 Dental Clinic in Costa Rica by CostaRicaDentalGuide.com and GCR.org.  Patients interested in learning more about dental tourism in Costa Rica may contact our patient coordinators Toll Free:
Dr. Peter Aborn: 866-218-1036
Dr. Carlos Fiorito: 866-260-5196
Dr. Karen Yurell: 866-367-6835
Ana Lucia Morales, CPC: 888-256-1768
This story was sponsored by Goodness Dental.