Are you feeling trapped at home curing the coronavirus crisis? You're not alone.
Studies indicate that after six weeks of "stay at home" quarantine, many people, especially those in smaller homes or apartments, are showing pronounced signs of cabin fever while trying to stay safe at home. News articles abound, highlighting tales of the wealthy fleeing the city to stay at posh vacation homes and luxury villas to comply with quarantine measures in opulence. In New York, homes that would typically rent for $4,000 a month during the winter and early spring are now fetching up to $18,000 for the month of April. In fact, wealthy New Yorkers leaving the city are driving up the prices of rentals in the Hamptons and Hudson Valley, with some homes commanding more than three times their normal rental price.
Wealthy city families, who can afford it, are setting up their homes in more rural locales. Brokers say they're getting overwhelmed with calls from families wanting rentals immediately, some for two weeks, several months or even up to a year.
Costa Rica: Escape the Routine
What options are available for affluent or financial comfortable citizens or residents in Costa Rica that seek a more affordable escape? In a word: plenty. Costa Rica has hundreds of lavish vacation homes for rent, allowing city dwellers to escape and relax safely during the quarantine. In fact, many vacation homes that are usually full during the high tourism months are now sitting idle, just waiting for occupants to enjoy.
Costa Rica Modern Spanish Colonial Villa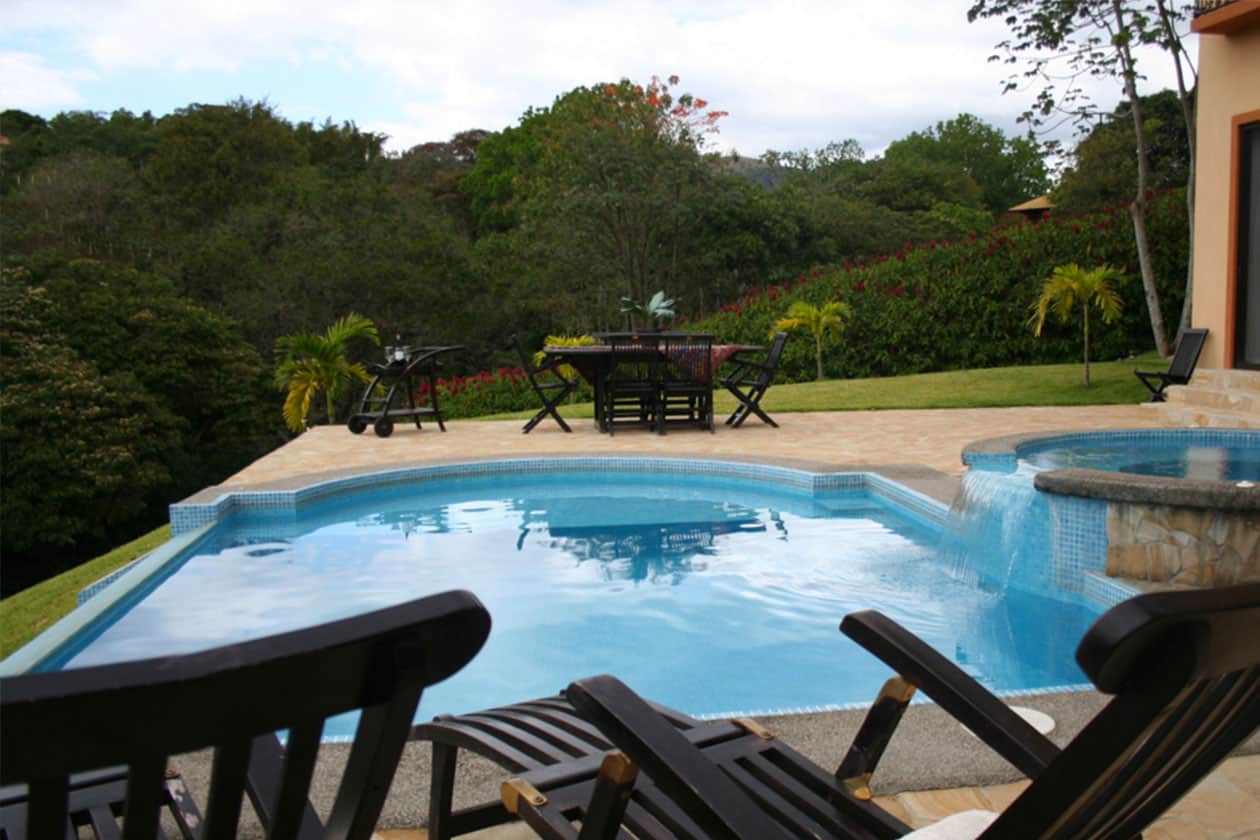 Check out this stunning modern Spanish colonial style villa in Rosario de Naranjo, near the retirement hotspots of Grecia and Atenas, just 25 minutes from the Juan Santamaria airport. This well-appointed family home with three bedrooms and a private outdoor pool and master suite with an outdoor shower, normally gets $300+ per night. Right now, this home is renting for only $175 per night. Prepare your vacation feasts in a gourmet kitchen and enjoy family meals on the covered pool-side terrace, while you watch toucans play at sunset. Take long walks and enjoy the peace and quiet in this gated rural community. Weekly rates start at $1000. What an incredible place to get away from the crowds and relax in the sun with your family for only $1000 for a full week!
Beachfront Mansion near Playa Tambor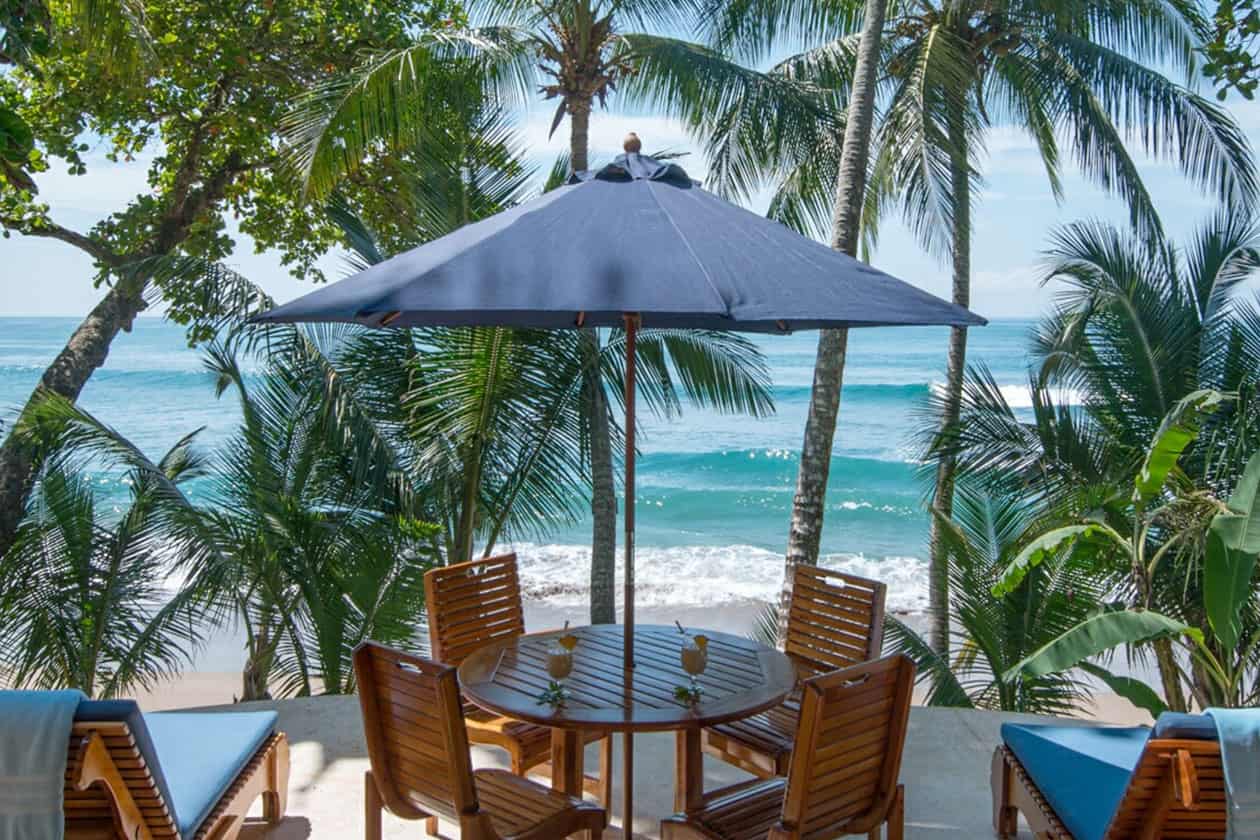 If you really want to splurge on your getaway, consider Casa Oceano, a private beachside home near Playa Tambor on the Nicoya Peninsula. The perfect marriage of sea, sand, an oceanfront infinity pool and luxurious accommodations, this home is a perfect escape for a large family. Experience tropical palms and colorful flowers as you're just steps away from the warm and tropical Pacific Ocean.  Take a refreshing swim, or just relax on your beach towel enjoying the warmth of the sun.
Watch the sun sparkle off the breaking surf and spot whales on the horizon. If the season is right, you can even watch turtles laying eggs on the beach. Ride horses, take long walks along the beach, or do absolutely nothing at all. The choice is yours.
Due to the slowdown in international tourists, this home is available at discounted rates If you book soon. Rack rates are $22,800 per week for this beachfront villa. Through April 30, 2020, you can reserve your weeklong stay for around $13,000 USD.
Dominical Five-Star Retreat Center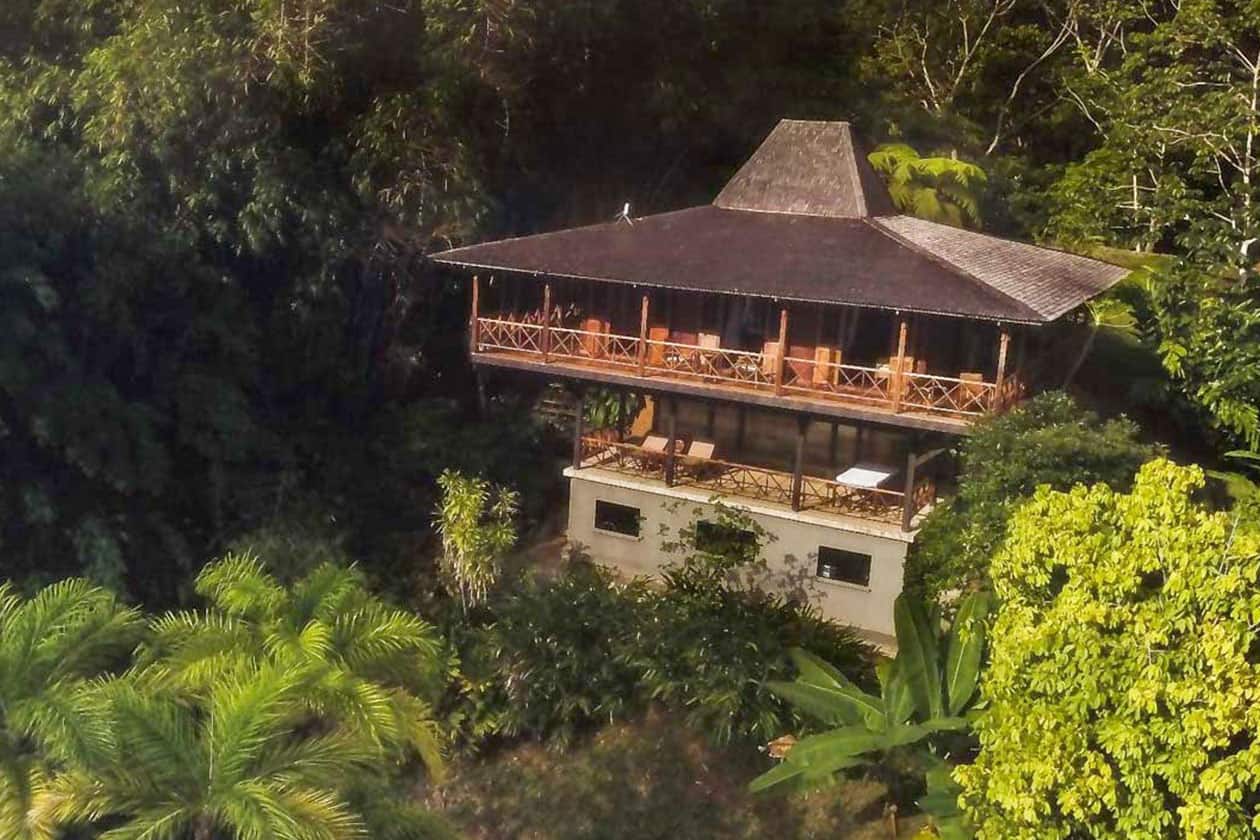 How often do you get a chance to spend the night in 200 year-old homes from Bali, sacred geodesic domes or waterfall jungle bungalows? These are your accommodations choices when you venture to Dominical to savor the stunning isolation and comfort at Imiloa Institute, a retreat center in the lush Costa Rican rainforest that can accommodate 17-40 guests at a time.
The retreat center offers three Balinese homes with 12,000 square feet of space, overlooking thousands of acres of jungle and the South Pacific coast. These homes, imported from Indonesia, boast hand-carved architecture and offer a respite from city living. Six jungle bungalows built on the side of the mountain, near a private waterfall feature natural amenities and finishes and a gorgeous exposed shower and bathtub. Weekly couple accommodations with meals and some classes start at $1890 per week. Family packages start at $2020 per week for a family of four, and include three daily meals, classes and other amenities.
Private Home on the Osa Peninsula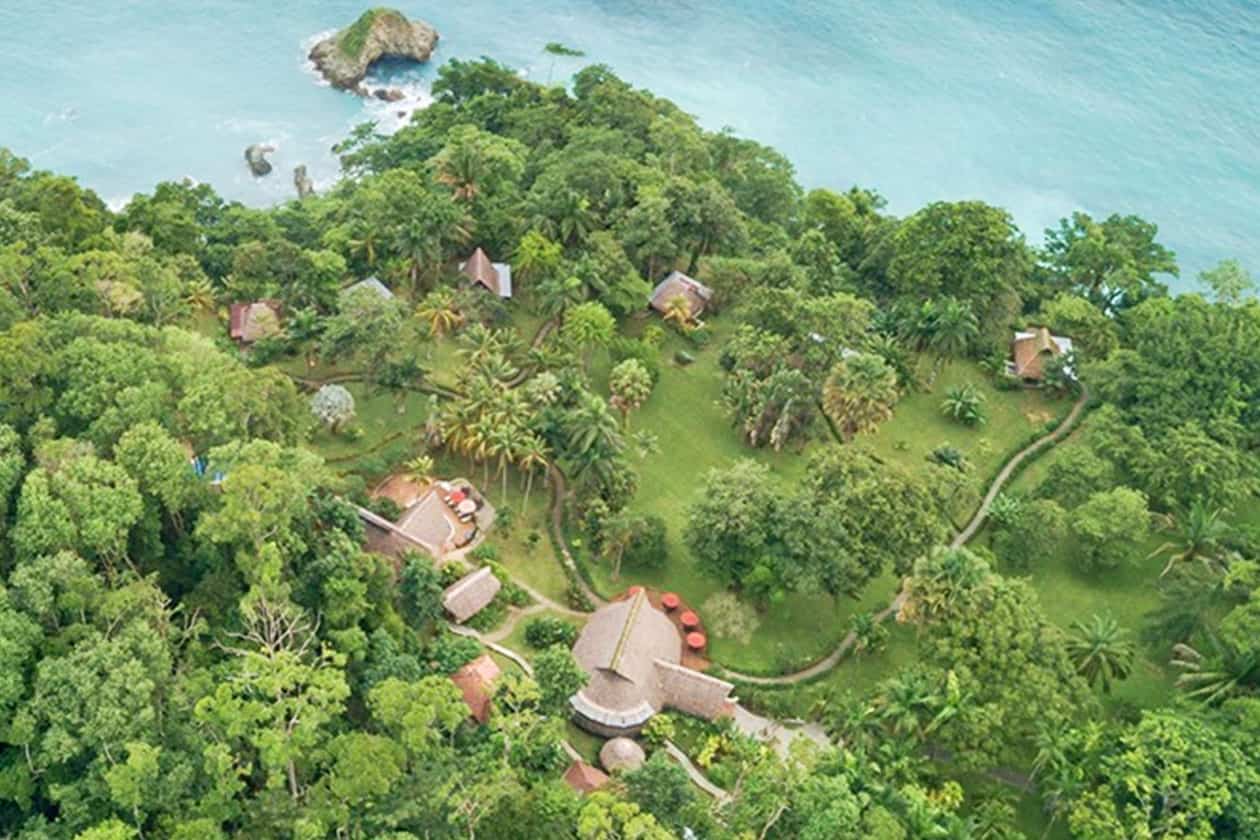 At the very tip of the Osa Peninsula, sits a dreamlike ecolodge on a pristine 750+ acre nature preserve, a naturalist's paradise. Bosque del Cabo offers private, spacious bungalows and gorgeous houses perched atop the cliffs of Cabo Matapalo, each with beautiful ocean views, tropical breezes and the rainforest at your doorstep. Hiking trails lead you through the forest to deserted beaches on both the Golfo Dulce and Pacific Ocean. The owners told me that many of their private homes are available and the animals are abundant. Regular prices for houses are $595/night and $3800/week. During the current coronavirus crisis, Bosque del Cabo is offering a 50% on lodging, reducing prices to $295/night and $1900/week. Private naturalist guides and chefs, as well as a grocery shopping service is also available.
It's important to remain safe and sane during the quarantine. These extraordinary home rental options allow couples and families to getaway while still remaining quarantined and safely distanced from others.
This article was sponsored.