In many countries, summer is the best time of year: the wonderful heat, the beach, and the waves, the ability to go out without an oppressing jacket.
But in Costa Rica, summer can bring tons of trouble. We live in a tropical rainforest, and as the name implies, rain is a big deal for us. Over by Toucan Rescue Ranch headquarters, it's not unusual to receive around four liters of rain per year. This rainfall is what all the animals of the rainforest are well adapted to, especially sloths!
So in honor of the change in seasons, let me introduce you to a wonderful new arrival at Toucan Rescue Ranch.
Introducing Bodhi the sloth
Bodhi arrived from Cartago, a nearby province. This two-toed sloth was found on the ground on top of his unresponsive mother and was brought to the Toucan Rescue Ranch, where Bodhi is receiving 24-hour care. The story is extremely tragic, but not entirely unusual for sloths in Costa Rica.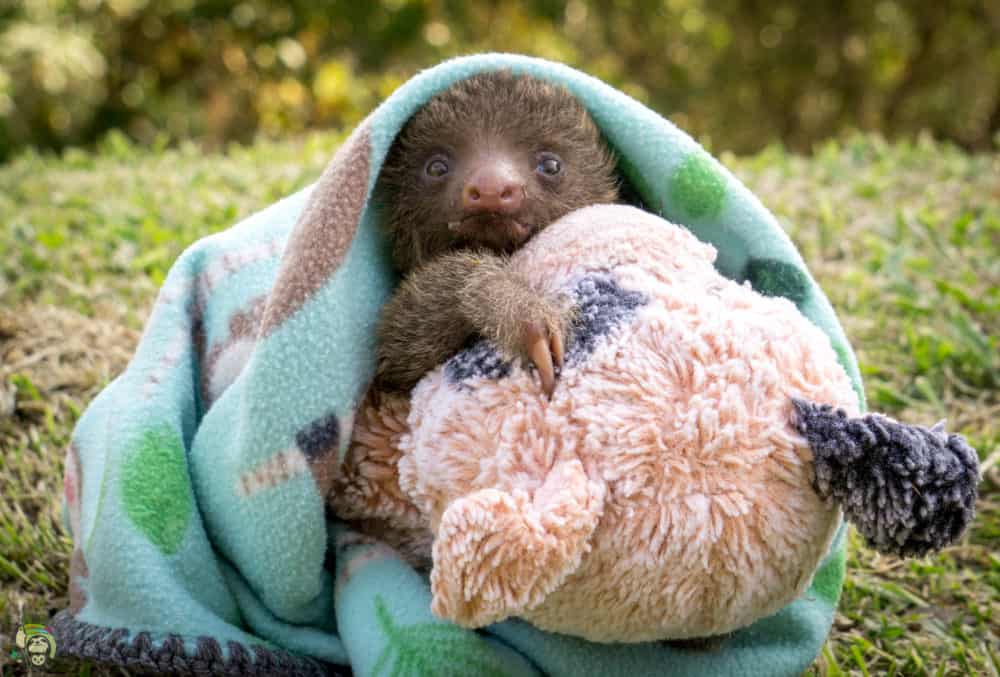 It's not uncommon to find sloths deceased on the ground as of late, and the reason is not always apparent. As we humans colonize more and more of the rainforest and remove it to make way for civilization, creatures big and small are being displaced, and that includes our friend the sloth.
One of the biggest changes in Costa Rica in the last years has been the expansion of our dry seasons and the shortening of our rainy seasons.
In Costa Rica we only have two seasons: The wet season, or winter, and the dry season, or summer. While, generally speaking, summer is drier than winter, in the areas of the country that possess a tropical rainforest, the difference has never been too strong. But in the last 20 years, the dry season in Costa Rica has become drier, and these droughts have affected animals most.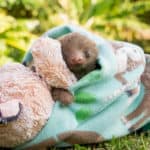 In Costa Rica, rain means green, and green means life. Without the protection of the rainforest, a lot of animals don't have enough to eat or become easy prey to the predators that are always on the lookout. Urbanization, and specifically concrete, have allowed for the expenditure of our aquifers, allowing less and less water per year to seep underground. Without this precious groundwater, trees don't have water in the summer, causing them to die.
It all becomes a cycle. If there's no gravel or soft earth for water to seep into, there's no groundwater; if there's no groundwater, there are no trees during summer; if there are no trees during summer, there's even less water; and the animals that require trees to survive, suffer. With droughts, we also have the arrival of forest fires, which may cause the loss of life for hundreds of animals as well.
With urbanization also comes the inherent risks of life among humans. Dogs and cats, our closest companions, may injure wildlife, so it's important to keep them in our houses. Power lines are especially dangerous to the arboreal denizens of the rainforest as well, causing damage through electrocution. And with us encroaching into their territory, we also begin exposing animals to the risk of our own attention.
That's why it's so important to help organizations that dedicate themselves to helping animals that are facing those situations. Rescue centers like Toucan Rescue Ranch and The Sloth Institute, which dedicate themselves to rescuing and releasing orphaned baby sloths, are vital to keeping animals like this wild and free.
If you want to help Toucan Rescue Ranch during this pandemic consider joining us in one of our virtual tours! We have various experiences available, such a Sloth Feature Virtual Tour, with a guide who gives you an all-access walk of the property sharing fun animal facts, rescue stories, and animals in rehabilitation! Every cent goes right back into the care of the animals!
To make your reservation you can visit https://bit.ly/BOOKVirtualTour
— Andrés Sáenz Bräutigam is a Veterinary Medicine Student & TRR Veterinary Assistant & Tour Guide. 
To help Toucan Rescue Ranch, please consider donating.

This article was produced by The Toucan Rescue Ranch. The Toucan Rescue Ranch specializes in helping wild animals recover so that they can be reintroduced into the wild. For more information or to donate, visit the Toucan Rescue Ranch website.