Are you in need of emergency dental care? Are you in pain, but can't find a dental clinic to care for your needs during the coronavirus crisis?
Thousands of people in Costa Rica are potentially unable to access urgent dental services in the wake of the coronavirus pandemic. James Madigan from CostaRicaDentalGuide.com advises that dentists in Costa Rica are being bombarded by calls from patients in real pain. There is often nowhere to send these patients in need. Many practices are receiving emergency calls every day; however, large numbers of cases are going untreated because these clinics are closed.
What's the problem?
Currently, all routine dental care has stopped in Costa Rica, as in many countries around the world. The Colegio de Cirujanos Dentistas de Costa Rica has ordered all dental clinics closed during the crisis. Clinics may only treat patients in need of emergency dental care, but many clinics remain closed or unavailable even to patients with emergency needs.
Goodness Dental in Escazú is available to treat patients in need of emergency dental care. Goodness Dental will treat patients with symptoms that include:
Fractured teeth
Severe dental pain
Oral or dental trauma
Oral bleeding
Facial swelling
Gum and other soft tissue infections
Some conditions, when left untreated, such as an abscess, could potentially develop into life-threatening situations. These issues are of profound concern and should be managed as quickly as possible.
How are dentists protecting against coronavirus?
Many dental clinics lack personal protective equipment (PPE) for staff. As such, they are unable to attend to patients during the crisis.  Goodness Dental professionals are prepared with protective equipment to ensure doctor and patient safety.
What happens if you need to see a dentist?
If symptoms are serious, Goodness Dental can attend to patients on an emergency basis. Patients are encouraged to call +506 4037-0040 to schedule an appointment.  Patients may also contact the clinic for an appointment at Goodness Dental via email at info@goodnessdental.com to schedule an appointment.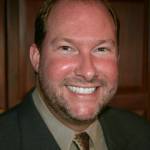 — Patrick Goodness is the CEO of Goodness Dental, an American-owned dental clinic ranked as the #1 Dental Clinic in Costa Rica by CostaRicaDentalGuide.com and GCR.org.