Na Praia is a 100% Costa Rican capital entrepreneurship project with five years in the market.
With three founding partners, the restaurant's mission is to offer high-quality, fresh seafood at an affordable price in a relaxed and vibrant environment. 
They have a variety of ceviches, special dishes, cocktails and spirits, as well as indoor parking at both restaurants.
They're also characterized by a fresh product since, three times a week, they receive deliveries from artisanal Costa Rican fisheries that support the care of marine resources and their local communities.
As a result, patrons at Na Praia can enjoy original recipes with high-quality ingredients.
Their star dish — and one loved by their customers — is grilled octopus.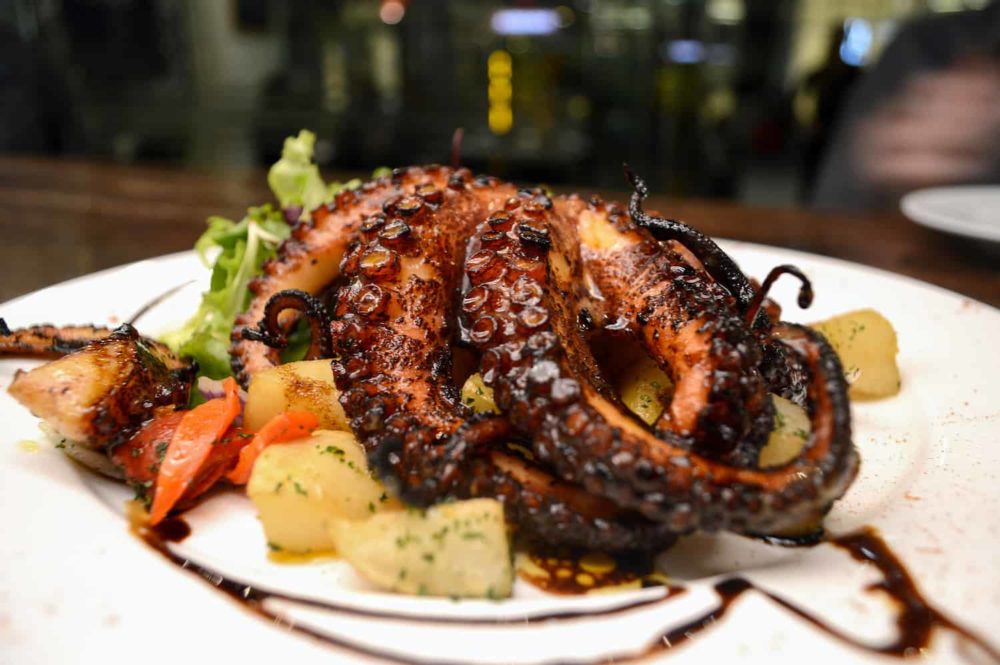 Na Praia believes in organic growth, and their third restaurant is planned for 2021. They currently have and work on ecological and environmental certifications to contribute more to the country and Costa Rican society.
Restaurant Information
Na Praia Barrio Dent
Sigma Building, 50 meters west of the San Pedro Mall (Google Maps link)
Phone: +506 2234-0133
Na Praia Curridabat
Ciudad del este, next to the artística (Google Maps link)
Phone: +506 4700-0128
Visit their website at: www.napraia.cr
Follow them on social media: Instagram, Facebook
This story was sponsored by Na Praia.