So much for a relaxing Sunday night.
A magnitude 5.4 earthquake shook much of Costa Rica at 7:33 p.m., according to preliminary data from the National Seismological Network (RSN).
The tremor had an epicenter near Arancibia, Puntarenas, which is located about 45 miles northwest of San José and its surrounding Greater Metropolitan Area.
RSN indicates the quake was felt throughout the Central Valley, home to nearly three-quarters of Costa Rica's population.
There have not been any immediate reports of substantial damage.
"According to preliminary data from the emergency committees, so far there is no report of damage after the perceived earthquake," said the National Emergency Commission (CNE) in a post.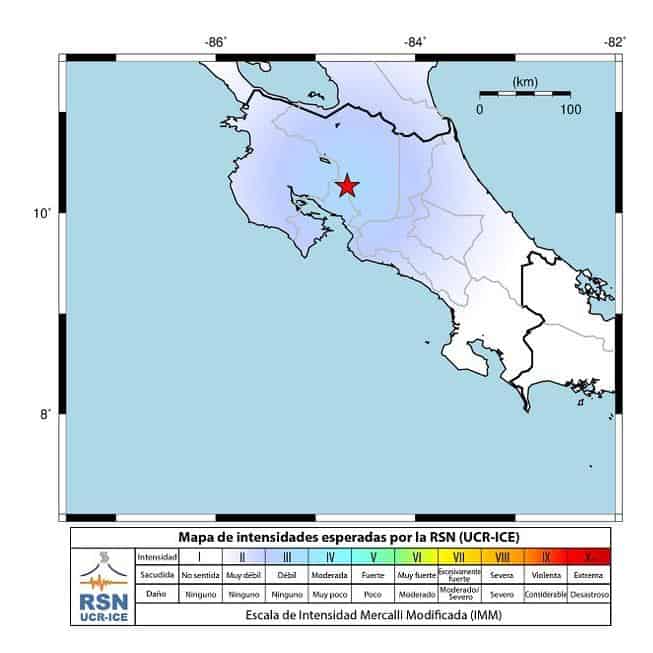 The National Seismological Network has already reported at least one aftershock, which occurred at 7:38 p.m. and had a similar epicenter.