On Saturday, we told you about how truckers and students had shut down roads across Costa Rica as part of their respective protests.
Though representatives from both groups met with the government, talks with truckers ended without a resolution — and demonstrations have continued as a result.
The Transport Ministry (MOPT) says the following routes are either fully or partially blocked as of Monday morning: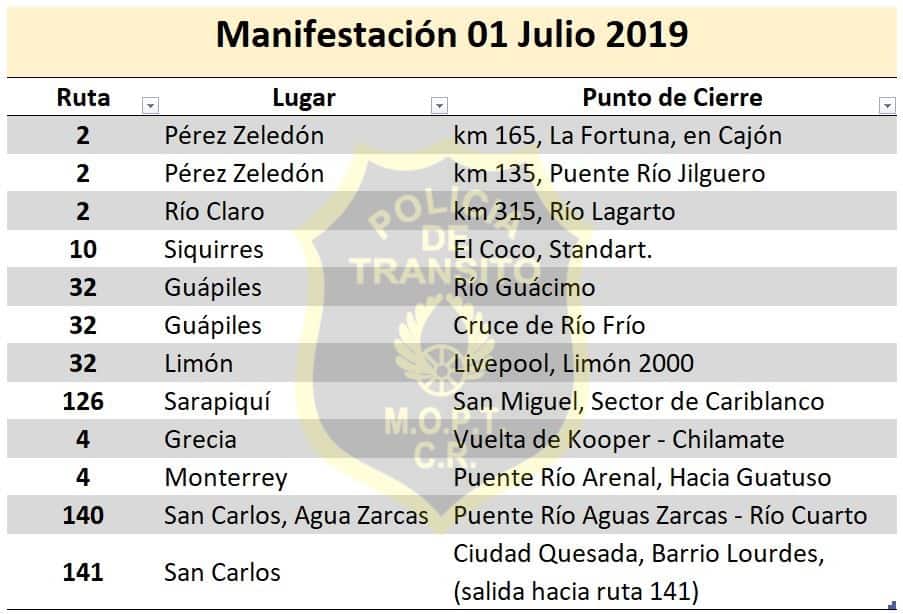 A mid-morning update from MOPT indicated there is a "total closure" of a road near Juan Santamaría International Airport caused intentionally by taxi drivers, though Costa Rica's Civil Aviation Administration (DGAC) reports the country's international airports continue normal operations.
Truck drivers are protesting against a new value-added tax (VAT), which went into effect July 1. The VAT is meant to address Costa Rica's fiscal deficit by taxing services in addition to goods.
Students were protesting policies enacted by the Ministry of Education. Édgar Mora, the Minister of Education, resigned Monday afternoon.
At a press conference following Mora's resignation, a government spokesperson reiterated the administration's call for peace and dialogue and said President Carlos Alvarado will address the nation later Monday.
Proceed with additional patience — and with caution — if driving. Road conditions can change rapidly, and we recommend using the free navigation app Waze (iOS link; Google Play link) to evaluate hazards on your route.
This story was updated at 12:34 p.m. Monday.