Nelson Jesus Zeas Paz was late, a consequence of the infamous San José traffic. When he arrived, he walked quickly toward the patio section of the cafe in San Pedro, skirting along the building to avoid the drizzling rain. He is tall, and his eyes were serious and sincere. He wore a sleek blue-collared shirt tucked into black slacks, a golden "Z" hanging on a long chain around his neck. "For Zeas," he explained, "my father's last name." He ordered a cup of black coffee and sat down to talk.
Nelson Jesus Zeas Paz is one of the 55,000 Nicaraguan refugees and exiles who have fled to Costa Rica, according to the UN Refugee Agency. He's 25 and witnessed much of the unrest that occurred last year as a protestor and leader in the Movimiento Campesino (Farmers Movement).
Below are excerpts from our conversation, translated from Spanish and edited for clarity and readability.  
The Tico Times: I want to ask you about the basics. Where are you from?
Nelson Jesús Zeas Paz: I come from Río San Juan in Nicaragua. I was born in a town called El Almendro, which is a part of Río San Juan. I studied in El Almendro from primary school to secondary, and then I moved to the capital, [Manauga] to continue my studies.
After, when the revolution of April 18 began, I had to return to my territory, to my father's farm in a place called El Fajardo in the municipality of San Miguelito. We demonstrated in the main street and El Tule [a small town in San Miguelito].
TT: I understand you were a territory leader in the Movimiento Campesino and that you were very young, 20 years old, compared to other territory leaders who were generally in their late 20s?
Nelson Jesús Zeas Paz: As the Movimiento Campesino, we had been demonstrating for years before, in the wake of Law 840. [Law 840] was the canal concession law which allowed for the HKND Group (Hong Kong Nicaragua Canal Development), a Chinese company, to take pieces of the national sovereignty where they were going to construct the Inter-ocean Canal, which would run through three territories in Nicaragua … including Río San Juan. Law 840 took land away from almost 100,000 families who lived in the line of the canal.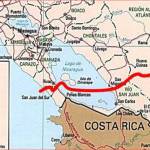 I've been in this fight since 2013 in the wake of the passing of Law 840 because my family, my father, my cousin, my grandfather have farms in the line [of the canal], and they took that land, which was inherited from our fathers, our grandfathers, from our ancestors. There is no justice in this, considering we have the titles in our hands. Pretty much everyone whose land is in the line of the canal have titles in hand. And Daniel Ortega and Rosario Murillo came with a general title to take them. … And they gave it to this Chinese company — HKND Group.
So on Dec. 24, a few hours after we had celebrated the birth of baby Jesus, we received a regime of repression on the part of Daniel Ortega. Between 700 and 800 riot police arrived at the location where we had a tranque [a protestor-built road-block] in El Tule, which connected the public road which goes to the city of San Carlos.
And they shot at us with bullets. Real bullets, salt bullets. Some of the campesinos were seriously injured, lots were arrested. And some even lost their eyes or other parts of their visual organs and, well, we had to retreat because we were unarmed. We were trying to defend ourselves with rocks or poles from behind trees. The rest of the campesinos were still there, demonstrating against the canal line. They were everywhere, fighting against Law 840 which left us essentially in misery with over 100,000 families without our territories. And it didn't only affect the territories but the small towns and public land, not to mention the environmental impact construction would have.
TT: I understand the feelings of discontent were exasperated by the wildfires on the Carribean coast?
Nelson Jesús Zeas Paz: It started in 20 different places in the country. At first we thought they were from natural causes. But when we investigated it wasn't because of natural causes, actually by human causes. …
We as the Movimiento Campesino think it was the government, because when Costa Rica offered to send forty of their best professional firefighters to fight the fire, the Nicaraguan government sent a diplomatic note saying the government didn't need them. … Instead they sent the army of Nicaragua without the right equipment to fight a giant fire in the Gran Reserva.
TT: So then the next thing the government did that angered you was the social security reforms that were passed in April 2018?
Nelson Jesús Zeas Paz: The government of Daniel Ortega passed the IMISS reforms. … The State cut the social security so we went to protest, universally. And what was the reaction of the government? The reaction was repression. When the old people went out on April 18 to demonstrate for their fundamental constitutional rights and right to the contributions they themselves had made over the years, the government sent troops and with them, what's called the Sandanista Youth.
TT: What happened after the main April and May 2018 Protests?
Nelson Jesús Zeas Paz: We went back to El Tule on the 3rd or 4th of June and then early in the morning on June 7, we were ambushed in a tiny town called Nueva Jerusalen. Fortunately, nobody in my group was shot but my cousin, whose name was Juan Francisco Zea Orozco, was in another caravan behind us. And he was hit by the impact of a shotgun which was fired by a paramilitary of the Daniel Ortega regime. Eight pellets entered his side, and he was dead within minutes.
We buried my cousin in the community where his mother lives, under an oak tree in Río San Juan.
Later we continued to protest, filled with indignity, demanding justice and the resignation of the dictator. Demanding justice for my cousin, demanding justice for all of the student comrades and for all of the campesino political prisoners.  
TT: After that, what happened in terms of the protests in Río San Juan?
Nelson Jesús Zeas Paz: They began to encircle all of the tranques. The last one was standing was the one I mentioned before, where some of the campesinos were murdered. We wanted to know where everyone was because they are members of our movement and they deserve to be buried with the dignity of a human being.
So I went to el Fajardo, which is a small community where … I have my own business with my mother. My mother is an alternative medicine doctor and has her own pharmacy that I help to run. My father is a farmer and lives in North America.
So when I went back to the el Fajardo to check on the business, they sent paramilitaries from the regime who were in contact with the mayor of the town San Miguelito who was a Sandanista. So I was stuck in my house, unable to leave.
I couldn't sleep well at night because I was worried they would come to kill me at night. But it also didn't matter because I'd been watched and persecuted for years, since the beginning of the insurrection against the canal. And I'd been receiving death threats since the beginning of the "clean-up operation."…
We heard on the radio and social networks that Ortega gave the order for us to leave the country. … "Good," I said, because we have no human rights in this country. Though they haven't killed me yet, they have persecuted us and we have death threats, and many of us have warrants out for our arrest. All of the territory leaders [of the Movimiento Campesino] are on the chipote list [El Chipote is a prison in Nicaragua].
Victor Manuel Díaz González was a political prisoner of the regime and was jailed, well, his mother told me I was on the chipote list. So she said to my mother, Doña Verónica, she says, Verònica Esther, your son, who is me, is on the list of chipote and so the idea was that my mother's business, called Natural Sunshine International, would help to process my legal papers so I can leave the country to go to the United States, where my father lives in South Dakota.
So the doctor of Natural Sunshine International went to the National Airport of Nicaragua to try to process the U.S. visa and these other legal papers to leave. And my mother, well, she said I can't leave by the National Airport of Nicaragua because there's a huge list at the National Airport. And they accused me of being a terrorist and arms trafficker and of being in possession of ammunition of an armed group. Things like this is what the regime used to capture us, not as political prisoners.
So I couldn't leave by the airport.
And so on Aug. 30, I packed my bag in the middle of the night. I put what little I could fit. My cell phone, my mini-charger, some legal papers, diplomas, ID cards, and passport.
I decided to come to Costa Rica.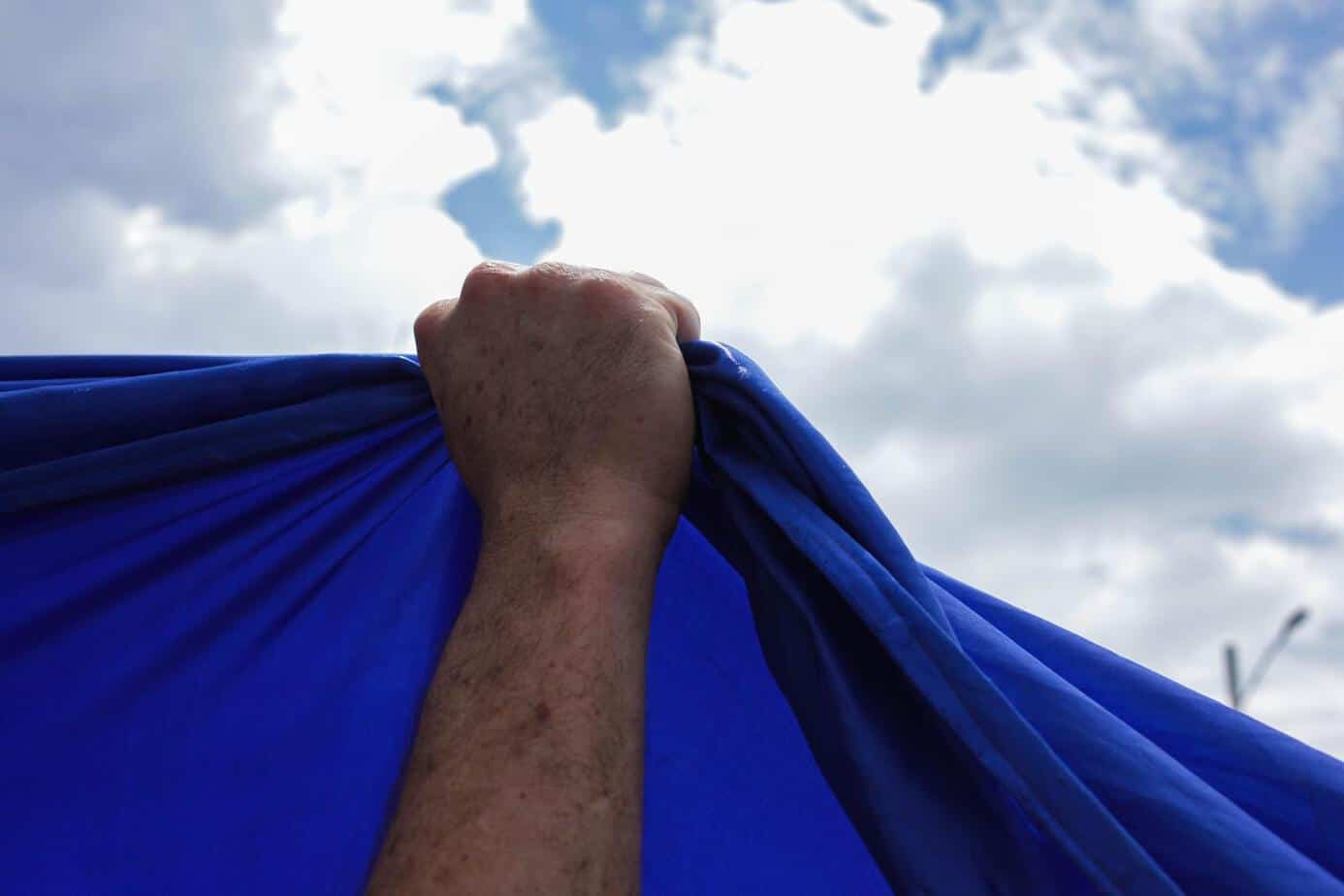 Check TicoTimes.net soon for Part 2 of this story, about Nelson Jesus Zeas Paz's experiences in Costa Rica.